I accomplished one of my knitting goals for 2016 — I knit my first fair isle project. A wee little baby hat made from stash yarn. It was an incredibly simple little pattern and I had no issues with the process. So now I plan to move on to making even more projects like this in the coming year. I have two Salish-inspired items I hope to tackle plus a traditional Lopi Icelandic sweater intended for wearing next winter. Oh and who is this wee hat for you wonder? I don't know yet, though it will definitely end up as a gift to someone with a new baby or expecting a baby in the near future.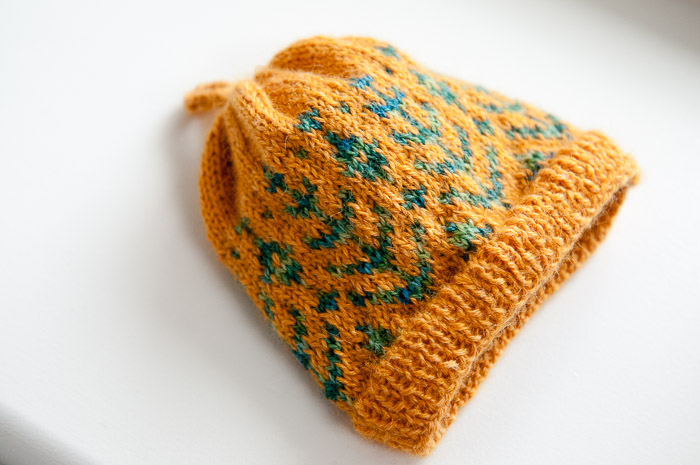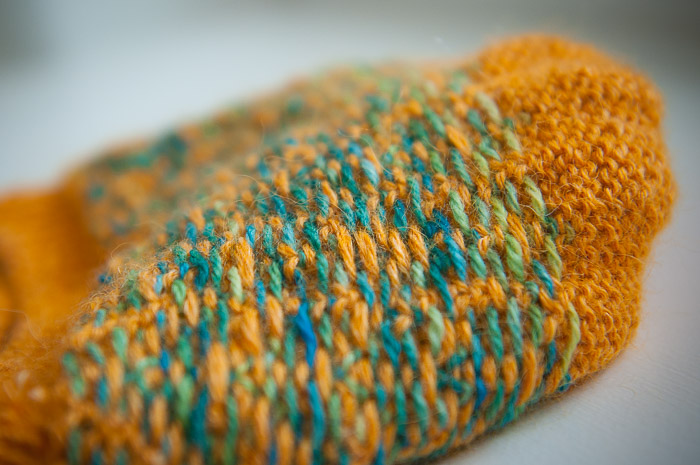 For those of you who gift your luscious hand knits (or other handmade items such as quilts, etc.), do you have any photos of them? I'd love to add some to a new board I've created at Pinterest. The reason I'm 'collecting' them is to see how you wrap up those handmade gifts and to share with others for inspiration. With all the photos I take, I've realized I haven't taken a single image of any of my hand knit gift items.
I've come across a few photos recently, and love how enticingly some people have 'wrapped' up their knits (or sewn items) to gift to someone. I tend to really be drawn to the items that remain revealed but perhaps have a simple thick luscious ribbon or bow to show them off. Like this one or like the one below, for instance: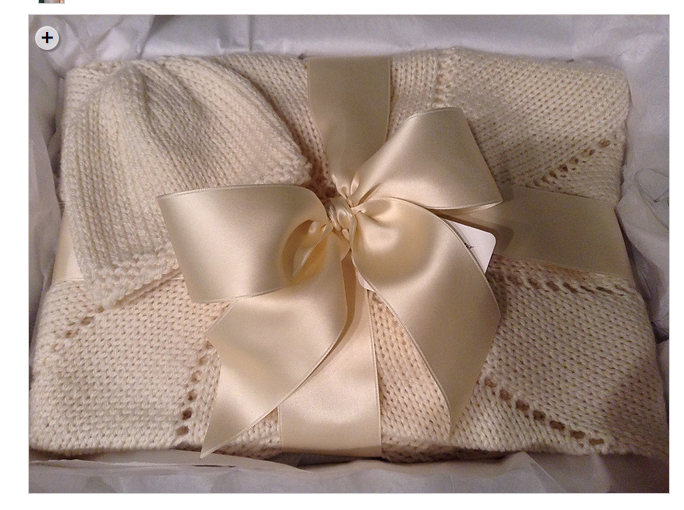 From now on, I'm going to try to remember to take a photo of the items I make and gift before I hand them off to the recipient. I'd really love if you would share a link to any of your photographs of hand made fabrics that you've wrapped simply and beautifully.
This baby blanket is wrapped so cute with the baby booties and ribbon matching each other.
Two weeks in a row my post has been just for the knitters or those who loving knitting. Next week I'll move on to a different subject. I'll see what unfolds in the coming days.
Until next Monday may you wrap yourself in all your favourite activities, surround yourself with friends, and enjoy the sights and fragrances of spring.