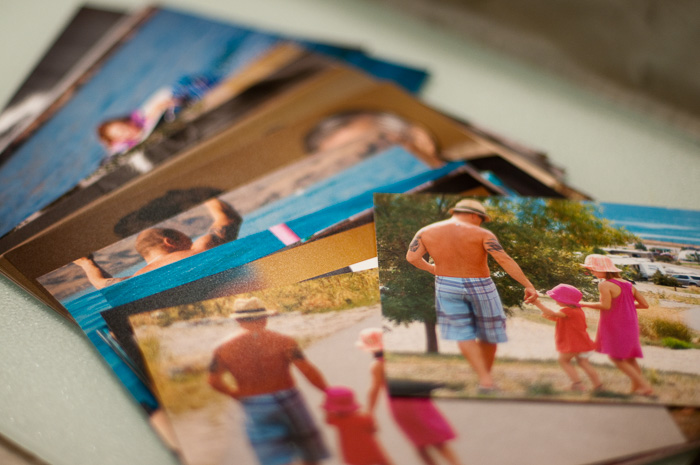 Why you need to print your photos … today:
"An image in hand can touch your heart more deeply than an image on a computer screen. Printed photographs are gifts." ~Meredith Wynn
Computers fail. Hard drives crash. USB sticks and DVDs can and do corrupt. Even back-up discs can die or fail.

Technology changes. Most new computers don't even have a CD drive — mine certainly doesn't and it's not new. Do you really want to leave your precious images in a "cloud" somewhere? Your photos could well become obsolete if left on a computer, tablet, or smart phone.

People don't display their images in their home. Even those digital frames never caught on for long. And how many people have their photos as a slideshow on their TV? Exactly.

I've learned that research indicates children's confidence grows by seeing family photos displayed prominently around them. If you have children at home, print those photos and put them in frames or a nice photo album or photo book and leave them out for everyone to view.
Tangible photographs, as well as photos in a photo book, preserve precious memories and induce the warm emotions produced by reliving those memories. I can attest to this as I always pored through photo albums as a child and even enjoyed going through all those loose photos in a box or bag — still do.
I have a short story for you too. When my mom died, I had to pack up her home and the most important items I wanted and still have in my possession are the photographs. My mom also had photographs from when she was a child, from my cousins and aunts & uncles, including family gatherings and summer vacations. So recently, when purging paperwork, I came across some of the stray images my mom had. A few were wedding photos of an aunt and uncle and a few of my cousins as kids. Since they were professional studio photos I felt they belonged to the most immediate family members. Long story short, I tracked down a few family members to send them to. It sparked some incredible conversations among us and they learned many things about those family members they had never known. It's been an emotional awakening for them. None of these precious bits of knowledge would ever have been passed on were it not for those photographs and me passing them on.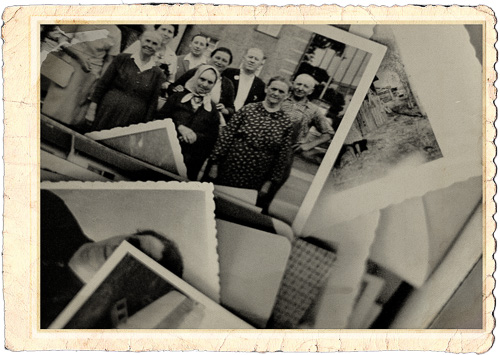 I hope some of this motivates you to even consider getting your favourite photos printed. Whether you have them printed at a local photo shop or create a beautiful photo book, you and your family members will forever cherish those tangible images. And at this time of year, I can't think of a better gift whether it's for immediate family, grandparents, or siblings for instance. I've already made three as gifts for this Christmas and will be making one for myself next.
I've written numerous blog posts about this topic, some of which I'll provide links below for you to browse through. If you've never made a photo book before, there are multiple places that offer you those services both online and locally. I like to use some of the online software companies and will provide links below to those I still recommend.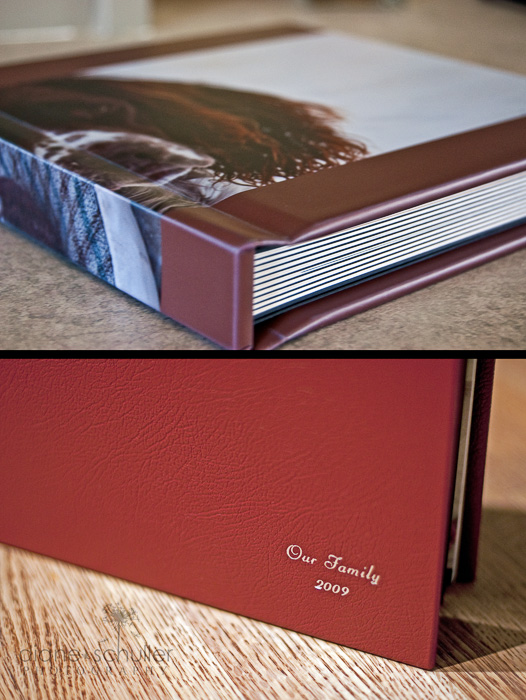 For Photo books try these:
Photo Books Canada (they have numerous options) and for those who live in the USA there is also a Photobook America.
For those using an Apple computer, Apple has some nice template options for making your photo books and is very easy to use. I've made several using this service — all have been very high quality both in photo colour and the quality of the books.
ZNO is a newer company and I just finished using them to make two really nice photo books they call "Little Black Book" that only cost $10 each! But they have other options of course. I found it super easy to use and quick service. I'll be using them again and look forward to trying one of their flush mount books.
Milk Books make a very high end, top quality product and are also used by professional photographers. As you may suspect from this description they are also quite high in price.
Shutterfly has been very popular for ease of use but I keep hearing there are some technical issues occurring lately so proceed with caution until they have things rectified.
For Related Blog Posts:
Photo books are easier than organizing loose photos (but I still think loose photos are a big and wonderful deal!)
What Can I Do with all my Snapshots?
Photographs never forget — Diane Schuller