The winds have tumbled through the trees and across the Salish Sea this week like teenagers running from trouble. My week has scurried by with as much force as those winds and on multiple trajectories.
First up on Monday was this note on Twitter:
"@DianeMSchuller's photos capture the beauty in everyday life: goo.gl/tEuDWL #PosterjackFeature "
What does that mean you say? Well, looks like Posterjack featured my photos (the ones on Flickr). How cool is that?! Needless to say I was rather tickled at what they had to say about my photos, or even that they felt them worthy to feature.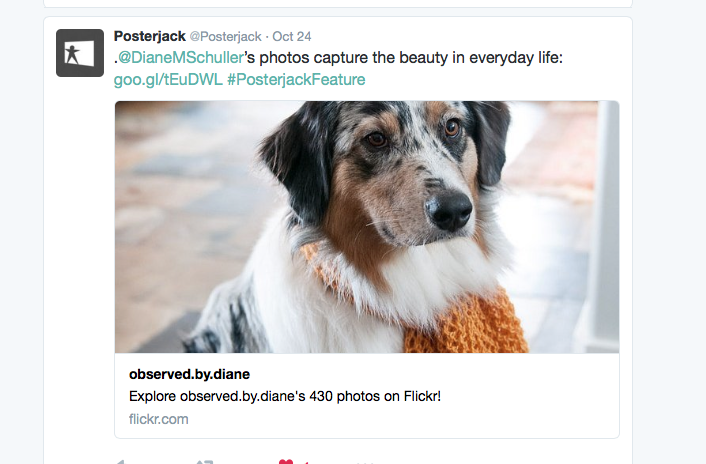 Also, on Monday, I checked out one of my favourite knit blogs and the dear Andi, My Sisters Knitter, went and included me in her list of blogs to visit! Goodness me, no wonder I stick to blogging. Kidding aside, I felt so honoured to be included and mentioned.
Next up on Tuesday, I received an email from Posterjack learning that I also won their September photo contest! Here is part of their message, "Hi Diane! Congratulations! You're the winner of the September #2016Snapshots contest. Here is your $100 voucher code…"
These are the two photos I had submitted on the theme of books/reading.
I realize there are people who take far better images than I do. Yet I can't help but be incredibly honoured to have my images featured in this way. I look forward to using my $100 winnings on putting more of my images on my walls.
"Photography takes an instant out of time, altering life by holding it still." –Dorothea Lange
Wait, there's more. I found out about a 'yarn swap' at one of my favourite groups on Ravelry. It goes like this: you submit your interest and are paired up with another knitter. Each of you shops for the other person purchasing some yarn and adding any other little items you'd like to go along with it. Wrap, mail, and wait. You have no idea how excited I was putting the package together plus the anticipation of hoping my partner would be even half as excited as me. I forgot to take a photo of the goodies I sent but the recipient took the image below when it arrived.
It contained: two luscious yarns in one of her favourite colours; a novel; one of my own book marks; locally made stitch markers; imported loose tea plus a couple tea bags; British toffee candies; a pattern for hat (perhaps for using the gradient yarn); gift tags for use with hand knit gifts plus a sheet of knit-gift tags with washing instructions; and a locally made card for writing a note to my swap partner.
Earlier today I received my package from my swap partner. You should have seen the darling washi tape she had used with her wrapping paper: it had an adorable sheep on it. Her package contained: a luscious skein of fingering Merino wool by Bumblebirch (don't you love that name?); some darling stitch markers in the shape of nautical rope balls; a notebook (always handy); the memoir Knitlandia by Clara Parkes; a sample of Eucalan; and the most amazing set of TOLT postcards. I would normally send postcards but these are too adorable to send — I think I'm going to frame them.
"Do stuff. be clenched, curious. … Pay attention. …  It connects you with others. It makes you eager. stay eager." –Susan Sontag
My Trenchcoat socks are finished! And they fit. And I can hardly wait to knit more socks. But first I'm going to make a pair for my son.
Since I've been knitting again, I thought the next blog I would mention (as I promised to do on a monthly basis) is MySistersKnitter. I've been following Andi ever since I began knitting. You'll see she's a die-hard sock knitter and I envy all those lovely socks she makes. Hers is definitely a knitting blog and you'll find she shares information about the yarn & patterns for the socks and other things she knits. What I enjoy most is her lovely chatty way — it's like having a great visit at the kitchen table. If you're a knitter, you'll especially want to visit Andi. She always closes her blog posts with some delightful music you're bound to enjoy.
A glimpse of my week
I have a couple questions for you before I leave you with my wish for your coming week. Q: Do you think hand knit socks make a good gift; if so, is that something you would love to receive?  Q2: Would you ever be interested in doing some sort of a swap with me (doesn't have to be a yarn swap though it could be, but could be postcard swap; letter swap; handmade item swap (sewing, knitting, crafting, paper, whatever) for example)?
So now my lovelies, until next Monday I wish for you to be eager, make connections near or far, and keep sheltered from the stormy winds.