Even before the horizon fully awakens, ribbons of fuchsia, tangerine, and cherry blossom pink sets the backdrop for the spring flutter. Eagles paint shadows over yards and homes and beaches. Birds carving the air, crows calling other birds dirty names, and robins' merry melody occupy these sunny days. And somewhere in the strength and silence of giant trees is an owl waiting for day to melt into darkness.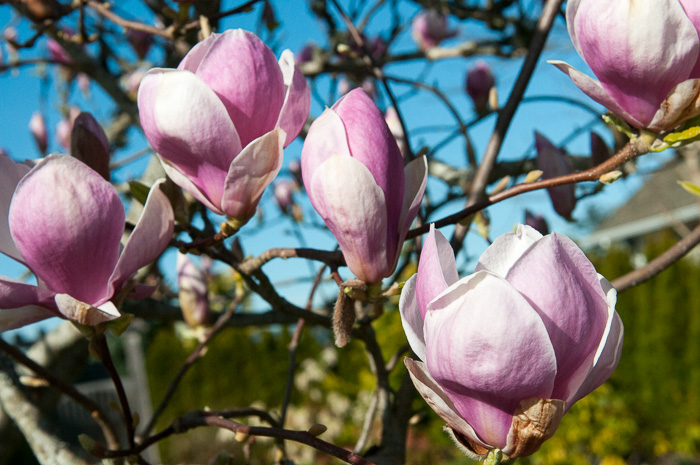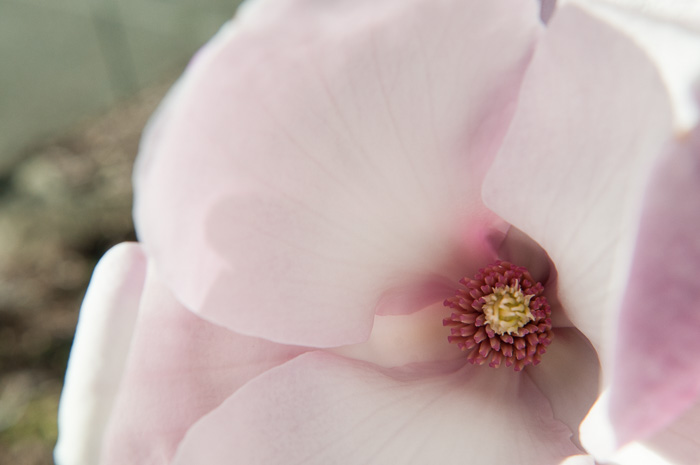 the inside and outside of a magnolia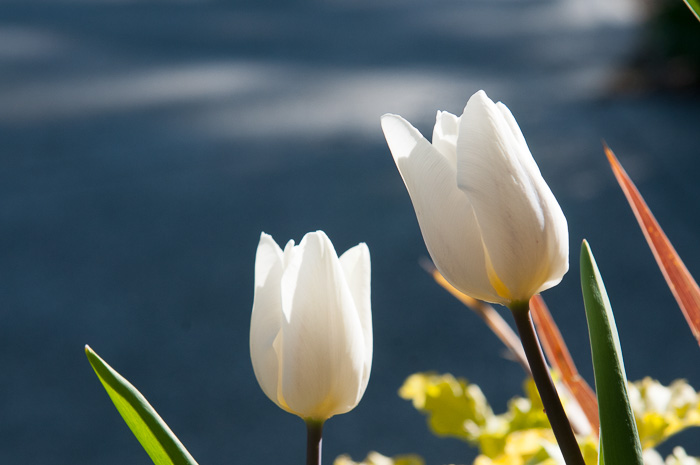 tulips at our front door
My dear friends, there will be a pause here so no Monday morning postings until mid-May as I will be without Internet access. Until the third week in May may the birds of spring entertain and inspire you.