(this is a reprint from one of my archived newspaper columns)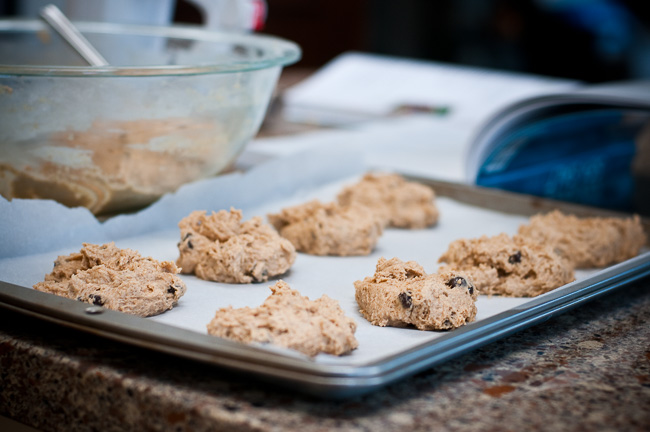 What did you buy for your dad for Father's Day? Did you consider the environment? If you or the kids haven't yet bought or made anything, here are few items to consider that have a lower environmental footprint. Each of these suggestions is really ideal for anytime giving so keep them in mind for birthdays or other celebrations as well.
Remember that the less stuff we buy/consume, the better for the environment. Despite that, I know that Dads tend to be neglected when it comes to being treated on Father's Day, so I wanted to add a few thoughtful ideas that either save energy, reduce waste, or generally use a lower eco-footprint.
Something Solar:
• Solar lights – are easy to find in any hardware, department, or camping store. You can also get solar lanterns and spotlights.
• Solar radios – these are great for the backyard or in the workshop (beside a sunny window), as well as when out camping. Many camping or outdoor stores also have wind-up radios.
• Solar chargers – yes, there are chargers available for Dad's handheld gadgets whether it's his cell phone or an MP3 player.
• LED flashlight – even though these are not solar powered, LED flashlights are exceptionally practical because they emit a great light and you don't have to worry about using multiple toxic batteries.
• If your Dad is an outdoorsman or hunter, visit a hunting or camping store and you'll likely be surprised at some of the practical items he could use – and several will be eco-friendly in some way.
Let's Get Together:
Rather than buying something, why not give the gift of love and togetherness? Plan a special day doing something together with Dad.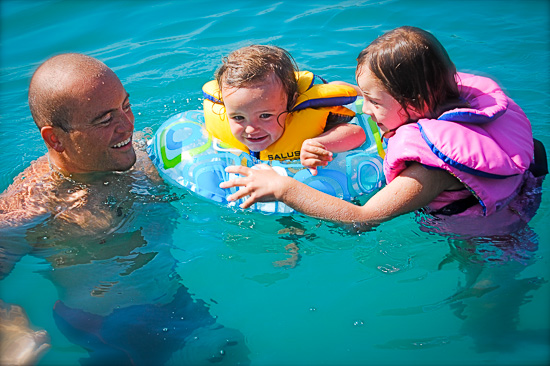 A picnic or day at the lake is a simple yet very enjoyable way to spend time with Dad. Pack up some of his favourite foods, a canteen of lemonade, some watermelon, and you've got a simple but perfect beginning. Bring along the bocce balls, a ball & bat, soccer ball, or Frisbee. Ideally you already have unbreakable cups and plates to bring along (Melamine or stainless camping ones, for instance). If you don't have unbreakable plates/cups, then paper plates will do but do not buy Styrofoam. Bring your own cutlery from home and toss it in the dishwasher when you get back home. The fun times and memories of the day will be something Dad will cherish. It's amazing how doing things in an eco-conscious way are actually fun.
If your dad loves being active, planning a day hike or a half day on the bike trails might be more up his alley – and it's not harmful to the environment. Simply stay on the trails and respect the land and environment. Whenever spending a day outdoors or in the woods, always be prepared to carry out what you bring in.
Important: If you spend a day or weekend camping or doing an outdoor activity with your Dad and you've brought along those six-packs of drinks, bring along a Swiss army knife or other cutting tool. Those pops and other drinks that come in six-packs have the firm plastic rings securing them together. Always cut each and every one of those rings. Many ducks, geese, and other wildlife get tangled in them every year and end up starving to death, choking, or ending up as a "sitting duck" unable to defend itself from prey.
Picture It:
If you have photos of the family, get one printed and framed as a gift for Dad. Or, maybe get one or two of them made into wallet size photos for him to carry around in his wallet.
Be sure to get the camera out and take lots of photos of Dad's special day. Forget the posed pictures – catch everyone unaware because those are the best. Don't leave your great photos on the computer or a disc – get them printed out! Add them to a small album and it can be an extra gift to give to Dad after his special day – something to always remember.
Enjoy treating Dad to a special day!
© Diane M Schuller
www.dianeschuller.com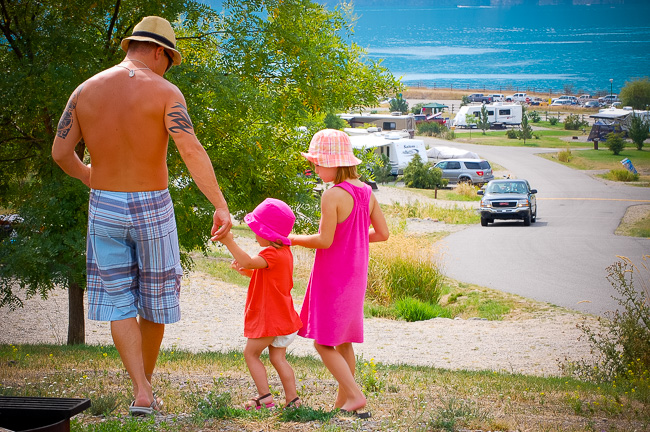 ==================
If you think you might enjoy reading a few of my archived newspaper columns on the subject of simple things a person can do to be more sustainable, please leave a note to let me know. I may consider reprinting some. My thought is perhaps to reprint one a week or one bi-weekly, if there is interest.
~ DMS