Lately …
. . . We have been entertaining by having couples over for brunch — what a great way to entertain! Nearly everything can be made in advance so that the morning-of all that's needed is toss things in the oven, pull the fruit/berry plate out of the fridge, brown the sausages, and wait for guests to arrive. Since everything is ready at once, it's a matter of setting things out, sit, eat, and enjoy some friendly conversation. We've had three rounds of serving brunch so far and plan on doing another one very soon.
. . . At our last supper club (we do it potluck style with 6 other people) the theme was Thai food — what a great meal! And doing it potluck means it's easy peasy since each of us only needs to prepare one dish to serve for dinner. Another great way to get together with friends.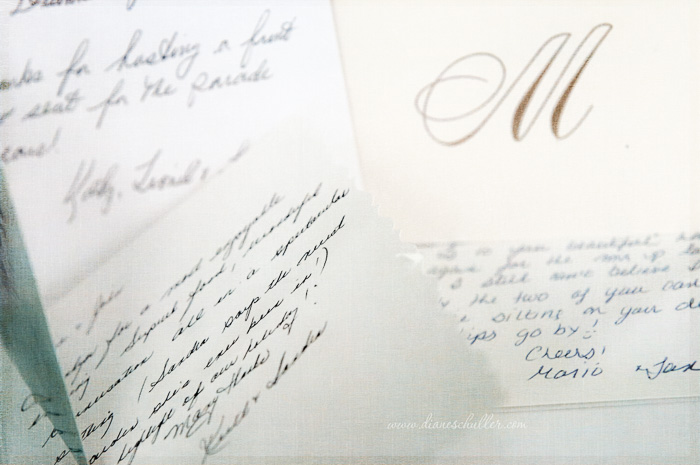 Don't you love receiving hand written notes and thank you notes?
. . . Book club. Well, I love my book club but I must admit there have been a few books that I've had to read in recent months that I truly do not recommend. So I'll pass on those and move on to share my thoughts about the two most recent books I read (one was for book club and the other for pure pleasure) and give you my thoughts.
The Gift of Rain: A Novel
I don't have a photo because I read it on my Kindle. Before I mention the story itself I have to mention how much I enjoyed the author's use of imagery and story telling. The story takes place during the invasion of Malay by the Japanese during World War II. This one is very unique compared to all other novels using WWII as it's background or its main historical component.  I found the characters well fleshed out. It's a quiet sort of story despite what is going on but because I really enjoy an intelligent literary novel, this definitely rates high with me. Recommended.
A quote from the novel, "Like the rain, I had brought tragedy into many people's lives but, more often than not, rain also brings relief, clarity, and renewal. It washes away our pain and prepares us for another day, and even another life. Now that I am old I find comfort, like the spirits of all the people I have ever known and loved." ~ Phillip Hutton, protagonist in The Gift of Rain.
Gone Girl: A Novel
Written from the perspective of each protagonist. The chapters alternate between each of them with the story unfolding from each perspective. It has a real interesting twist part way through that you won't see coming. If you enjoy a page turner with plot twists, you will enjoy this one.
. . . Knitting. As busy as summer is around here, I've been craving getting back to knitting. But before that, remember that pretty Saroyan leafy scarf I finished several months ago? It desperately needed to be blocked but I still haven't been to the city to try and find a blocking board and pins or else those spongy interlocking things that people use in kids rooms (yes, they seem to make an ideal surface for blocking hand knits). I was browsing around YouTube looking for a useful how-to for blocking and one of the titles grabbed my attention. You can steam block if you don't want to (or in my case don't have the materials for) wet blocking. The video was brilliant so I got my steam iron out, 'flattened' out my Saroyan and began steaming and shaping. It turned out AMAZING! Brilliant. So now I can begin a new project without the guilt of not having blocked my last project.
And new on the needles:
I bought two beautiful skeins of hand dyed sock yarn from Yarn Indulgences in the colour "Water and Sprouts" a while ago. I gifted one to a lovely neighbour who knits beautiful socks. The other skein I am turning into a shawl — my very first shawl. I attempted another pattern before this one but had nothing but grief so turned to a real simple pattern and it's so addictive that it's really moving along. Mind you I haven't yet reached the lace 'feather and fan' section though I'm sure I can tackle it. So here's a peek at my Multnomah shawl in progress.
I know, it's all garter in this section but I like that the garter will make it squishy and stretchy.
NOW YOU!  What's on your needles (for those who knit) … or … What book have you read lately that you recommend? … or … What's your favourite way to nosh with friends (dinner, appies, brunch, backyard BBQ, or ?).