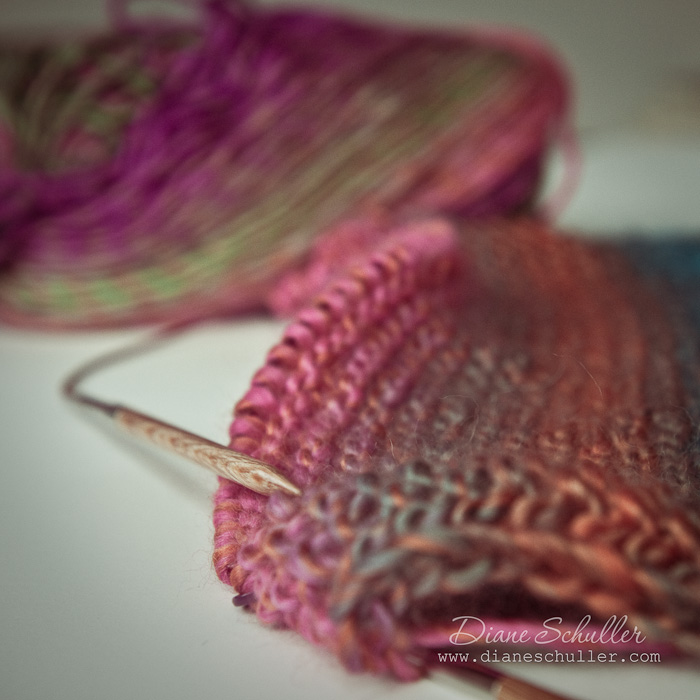 Still knittin' away. Still forging ahead building up my stamina on daily walks. Still grateful for: being able to walk again; continuing to improve; good friends; living in such a beautiful environment.
My grand daughter is arriving today for her spring break. How lucky am I?
Remember that weekly environment column I used to write for one of the local newspapers in Alberta? Last year I wrote a loosely similar type of post I had planned on sharing here in my blog. The topic is coffee grounds. Since I'm so busy lately, I may resurrect that draft and post it here. Stay tuned … when I get a chance I'll pop in a photo or two and post that information on coffee grounds to share with you. Until I get around to doing that, here is a link to "Coffee, tea, and the environment", one of my columns I wrote back in 2011 which is now archived online. You will likely be surprised at how decaffeinated coffee is made. And if you think tea is any better, think again. Tea growers use extensive amounts of pesticides — I refuse to drink tea anymore because of the headaches I would get from the pesticides, even though I still love the smell of it when I brew it at the request of guests.
Would you have a difficult time giving up or simply adjusting your coffee or tea habit?