"In all things of nature there is something of the marvelous." ~Aristotle
"Bees do have a smell, you know, and if they don't they should, for their feet are dusted with spices from a million flowers." ~Ray Bradbury, Dandelion Wine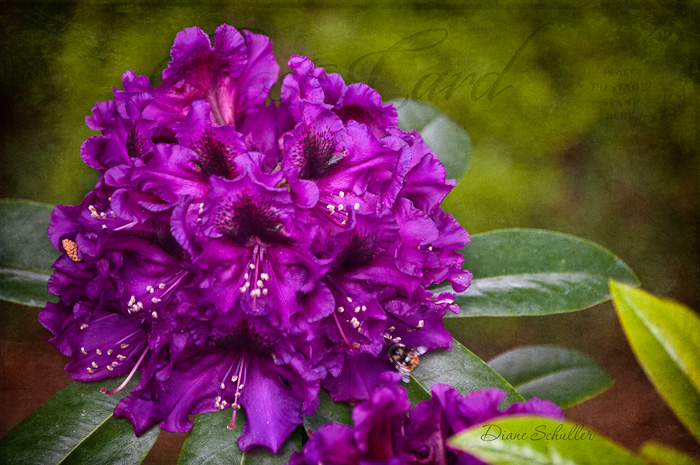 {bee on rhododendron, above}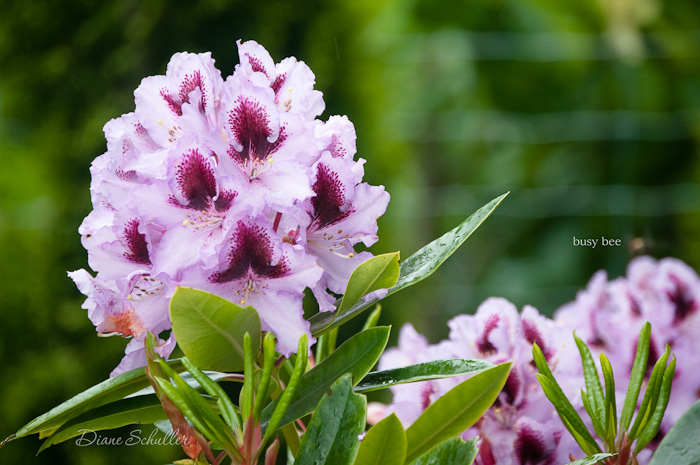 {busy bee blurred in background, above}
April Rain Song
Let the rain kiss you
Let the rain beat upon your head with silver liquid drops
Let the rain sing you a lullaby
The rain makes still pools on the sidewalk
The rain makes running pools in the gutter
The rain plays a little sleep song on our roof at night
And I love the rain.
~Langston Hughes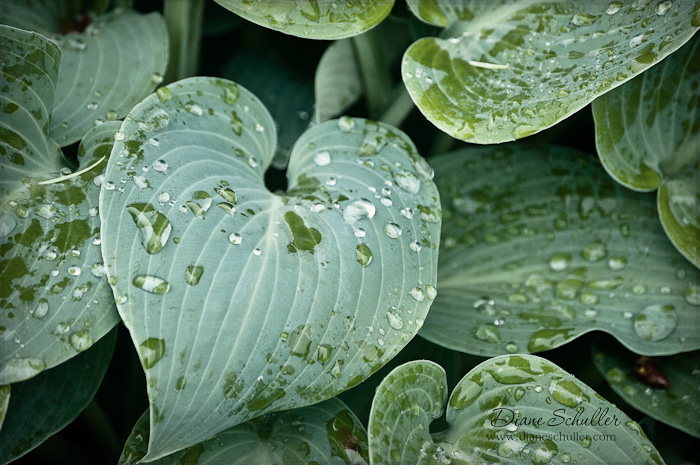 "People usually consider walking on water or in thin air a miracle. But I think the real miracle is not to walk either on water or in thin air, but to walk on earth. Every day we are engaged in a miracle which we don't even recognize: a blue sky, white clouds, green leaves, the black, curious eyes of a child — our own two eyes. All is a miracle." ~ Thich Nhat Hanh
Welcome to a few photos taken in my yard. I love the quotes and that gentle poem — marvelous words by marvelous people. Speaking of words, I'm loving some of the recent books I've read. Now that I've finally joined a book club I'm reading some books I never would have had I been choosing on my own. For instance, I am not normally a fan of memoirs / biographies, but I'm currently reading  
The Unwanted: A Memoir of Childhood
  by Kien Nguyen and am actually finding it a page turner  — can he ever write well. I'll keep you posted.
As I asked in my last post, how does your garden grow?