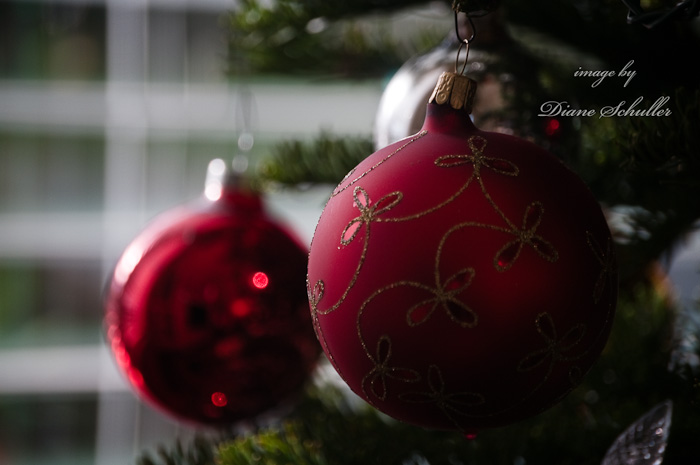 We got an inside and outside tree up the other day — funny how that has sparked my Christmas spirit. Yes, you read that correctly — we bought two real fir trees: one for inside and one to put on our deck. The one outside on our deck is the main outdoor lights we have but the main reason I wanted it there is because it's visible from the living room, dining room, kitchen, and even our foyer. It's a simple way to add more decor inside even though it's outdoors. I don't have a photo to show you yet of that outdoor tree. I'll take one soon and post it later on.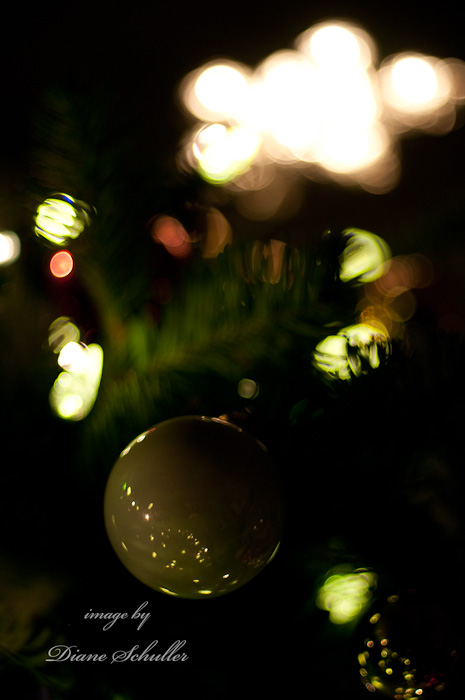 I love the romantic and warm feel the lights on the inside tree give to a room. Oh and that aroma is intoxicating.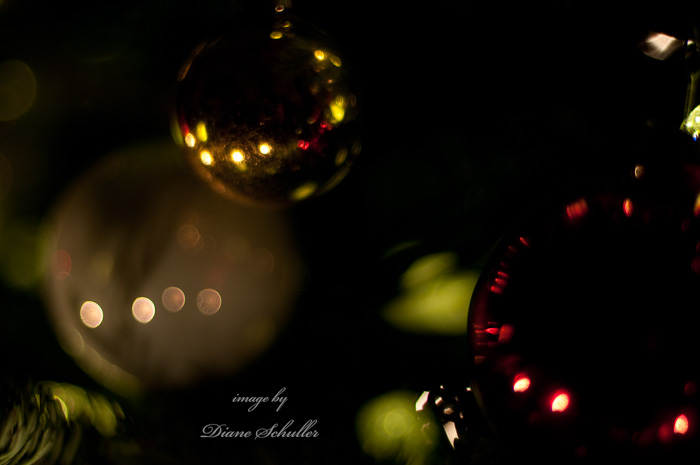 This evening I sat down and did all the Christmas cards that need to be mailed. I'll do some up for those I hand deliver but I'll wait until closer to Christmas for those ones. Since we've had so many changes in the past year, I also wrote a one-page 'newsletter' to tuck inside each of the cards. I always do a short handwritten note in the cards too but the newsletter was to help prevent writer's cramp (from writing the same long update for all those cards)!

We don't do much shopping for Christmas; we stopped doing that years ago. It makes the season much more meaningful and relaxed.
What about you? Are you in the spirit? What sorts of things do you love about this time of year?
(I love the house parties and gatherings — not to mention some of the yummy food.)
{Coming up next: a discussion about dinner parties.}
From the SaltAire,
Diane