All photographs on this site are the exclusive Copyright © Diane M. Schuller. All Rights Reserved. Permission directly from Diane is required should you wish to copy or use a photo for any purpose. Thank you for doing the right thing.
Don't you love taking little day trips? I sure do. Today we went exploring up-island a bit. My husband had a plan to pop in to the seafood store at Fanny Bay to pick up some of their delicious smoked salmon pate so we decided to make a day of it and explore a bit. The dogs were with us, as they always are, so we were limited to the types of stops we could make but it was such a nice sunny day — perfect for seeing some local sights.
We checked out a few places we've been meaning to go see and on the way back we took pretty much the same route so I decided to take a few photos along the way. First up was our late lunch stop at the Comox harbour where we each had oyster po' boys from a funky little trailer run by two young ladies and checked out all the lovely sail boats, a bunch of starfish, and a pair of seals.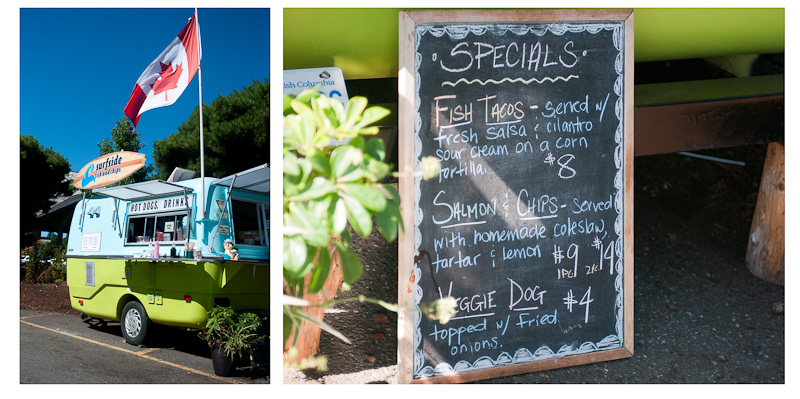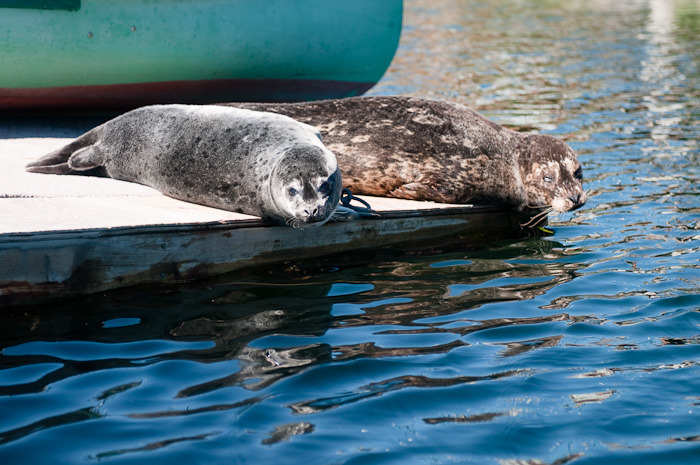 When we stopped at Fanny Bay, we also popped in next door for a cappuccino and enjoyed it in the shade as the ferry was headed across to Hornby Island. That too was camera-worthy but I was enjoying the break so didn't grab the camera out of the vehicle. Did I mention I knocked our coffees over?
A short way down the road is where the processing plant is for the Fanny Bay oysters. There are stacks and stacks and stacks of oyster shells forming random walls, not to mention all the crushed oyster shells in the yard and along the banks. The camera came out again.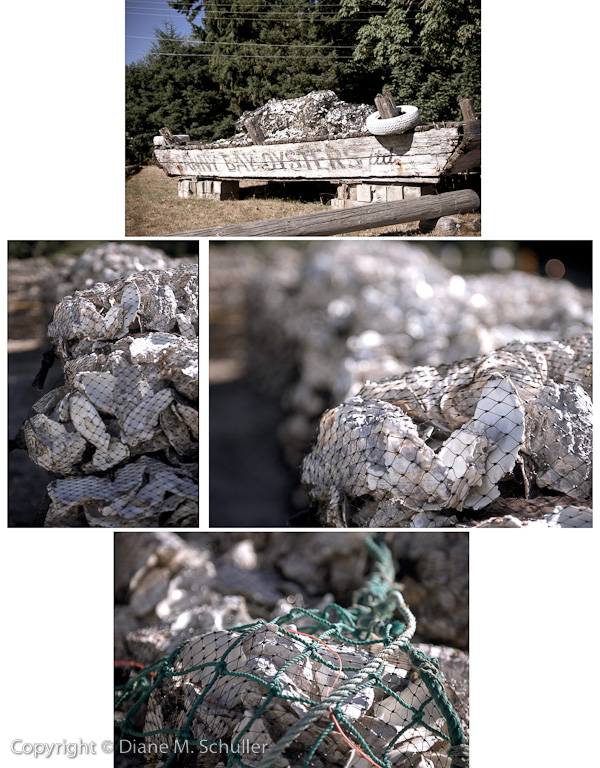 One of the dogs was getting quite vocal at this point. Our day trip had stretched out a bit too long for her liking — you see it was already past her meal time and she was letting us know she wanted to get home and be fed. Back at home, once the dogs were fed, we were able to sit and relax without all the whining. I set out the smoked salmon pate we had picked up at Fanny Bay Oysters, along with some sesame crackers so we could sit on our deck and enjoy the warmth and calm of the late afternoon. Of course we had a 'cool one' to accompany that tasty pate. Love those kinds of days. Reminds me of the Nat Kind Cole  lyrics that go, "roll out those lazy, hazy, crazy days of summer …"
"His Lordship" had something a tad stronger but just as cool …
"To my mind, the greatest reward and luxury of travel is to be able to experience everyday things as if for the first time, to be in a position in which almost nothing is so familiar it is taken for granted."  ~from Bill Bryson
That's how day trips feel for me too. It's an exploration, seeing things for the first time even if you've been there before, and perhaps coming away knowing a little more about yourself. Today's day trip helped to rejuvenate me from recent stresses and allowed me to refresh my inner self. This day trip was also instrumental in reminding me to carve out time for the simple things — taking time to 'smell the roses' (or drink the coffee, or watch the boats go by, or admire stacks of oyster shells, or appreciating a simple glass of wine at the end of the day with someone you love).