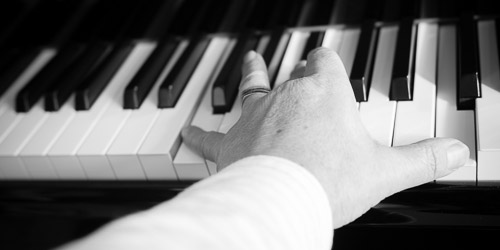 When I practice piano, I start with a musical piece I'm familiar with or, dare I say, even relatively good at playing.
Then I segue into practicing and focusing on the details of learning the newest (to me) piece. I love playing piano. I love practicing the piano. After all, it's still the number one item on my bucket list. Learning to play piano — a lifelong dream — soothes me, gives me satisfaction, feeds my soul. The feel of the keys, even looking at the piano produces soul-stirring endorphins. It buoys me up, and is a heartening and wholesome activity that contrasts against time spent on the stale and manic social media sites.
"Distracted from distraction by distraction" — T.S. Eliot
You see, since downsizing both yard and home, so much free time has had me going back to the internet therefore spending more time on social media. I've come to the realization that I've been using some of my very precious free time on social media and that has to stop. No I won't be leaving Facebook and Twitter altogether, though I've certainly begun to wean myself. In an excellent article at the blog "On Being" John Metta said it best, "The arguments about community and personal connectedness fall flat when I realize no one is clamoring to lure me back. If they notice I am gone at all, it is a passing mention, quickly overshadowed by the latest viral retweet."
More importantly John Metta goes on to state, "I've come to realize that the more I was connected on social media, the more I was disconnected from my life and myself." I agree whole heartedly with Mr. Metta.
So as I wean myself from the drivel and regurgitated sayings and videos on Facebook, and the plethora of branding on  Twitter, you'll find me instead reading more novels, inviting friends over to share meals & conversation, meeting up with friends, exploring, observing, and learning to play piano.
With that, I shall now close this blog post and sit at my beautiful black beauty and allow myself to embrace the euphoria of a real life.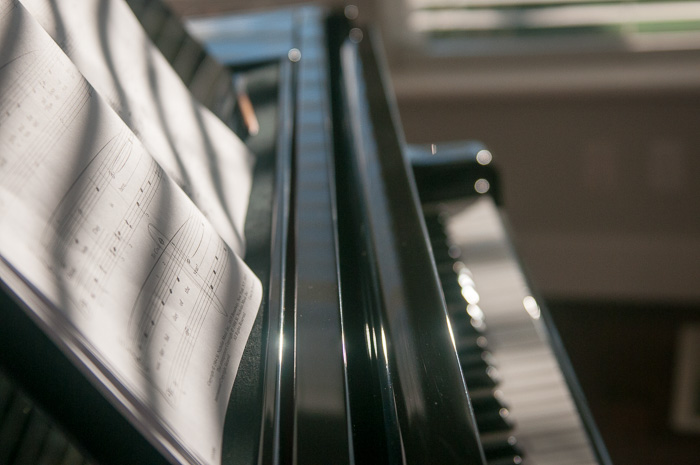 "Twenty years from now you will be more disappointed by the things you didn't do than by the things you did." — Mark Twain