"On a clear day the Oregon coast is the most beautiful place on earth—clear and crisp and clean, a rich green in the land and a bright blue in the sky, the air fat and salty and bracing, the ocean spreading like a grin. Brown pelicans rise and fall in their chorus lines in the wells of the waves, cormorants arrow, an eagle kingly queenly floats south high above the water line." —Brian Doyle
He sure knows how to paint a vivid image in our minds.
We are moved. Yes, we sold our Gardener's Cottage at the hem of the Salish sea, held a full home liquidation sale, and moved into our new home. We're living without much furniture since we'll be ordering mostly new and more appropriate items for the drastically downsized home. So far, I haven't pined for that amazing view we had though there was a lot of grieving before we moved so perhaps that's what I needed to get it out of my system.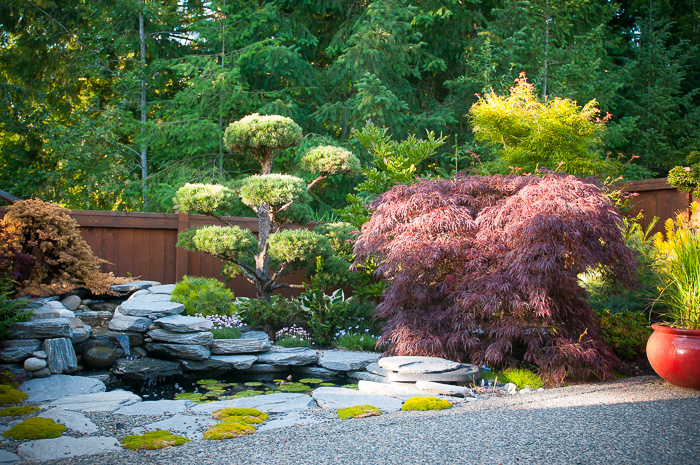 The 'new' backyard'
Gosh, there certainly are tales to tell during this whole process. The neighbourhood we've moved into seems a real friendly one. Neighbours have popped by and introduced themselves and one couple even invited us to a party they were hosting — the invitation came 2 days after we moved in!
Thanks to each of you who has left messages for me on the last post. Although I definitely read them and was filled with joy to read your notes, I didn't have time to write back to each of you. I want you to know that leaving those notes was a real boost for me so thank you!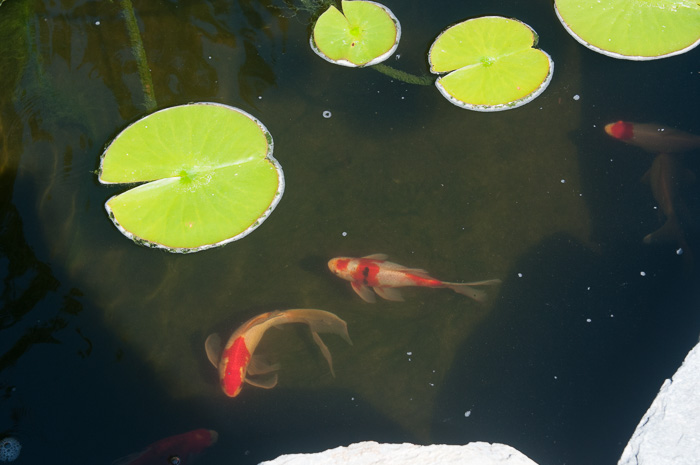 Six residents we inherited
So we're as unpacked as we can at the moment. My kitchen is now fully functional and  my (hip hip hooray) pantry is as well. It is so exciting to have a pantry and a good sized one to boot. We're in a house half the size yet there is a pantry where the other home had none. In fact, the garage was what I had used as pantry — every single day I had to make trips to the garage for pantry items and for all my small appliances, roasters and such. Back and forth, back and forth. But no longer.
Once the furniture we order arrives, I can complete the unpacking since I'll have more places to put things in our small home. I've come to the conclusion — yet again — that North Americans on average have way too much 'stuff'. We really do. After purging things we've been dragging around for decades, it feels liberating and fresh to not have the burden of all that stuff. Even after releasing all of our moms' meaningful things (which we've held on to since each one died), it actually felt good letting it all go. What I did with some of the things that were important or had sentimental value was to take photographs of them. Once we're fully settled in, I plan to get those photos developed, likely into a photo album or perhaps a photo book. That way, instead of things being in boxes or behind cupboards somewhere, they will be accessible to view should I wish to do so. The beauty of this process is that not only can I still enjoy those items by viewing the photos but now someone else owns them and can live with them and enjoy them instead of them being packed away in some dark corner, closet, or crawl space.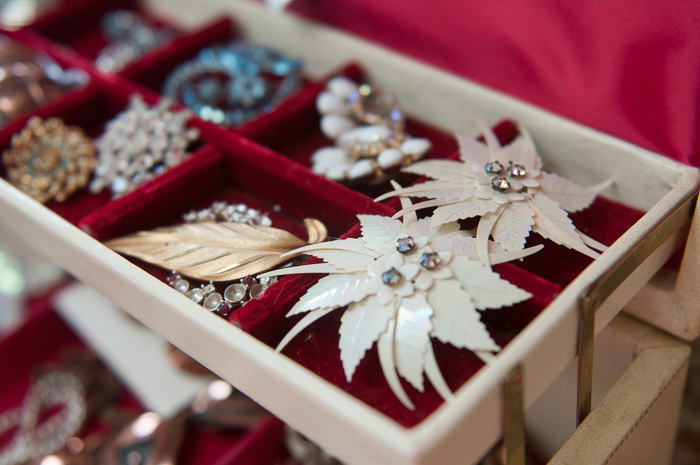 I remember how lovely my mom looked wearing these items, back in the day
a wedding gift to my mom and dad
Sorry for the excessively long post but I thought perhaps I should emerge with some sort of "what's up". I have a cute story to share about the piano being moved. Maybe I'll do that one next time.
In the meantime, may your days be clear and filled with the warmth of sunshine, the freshness of a summer morning, and the comfort of family and friends.