Aha, you caught me straying from my once-a-week only-on-Mondays post. I thought I'd slot this in as a little extra FYI.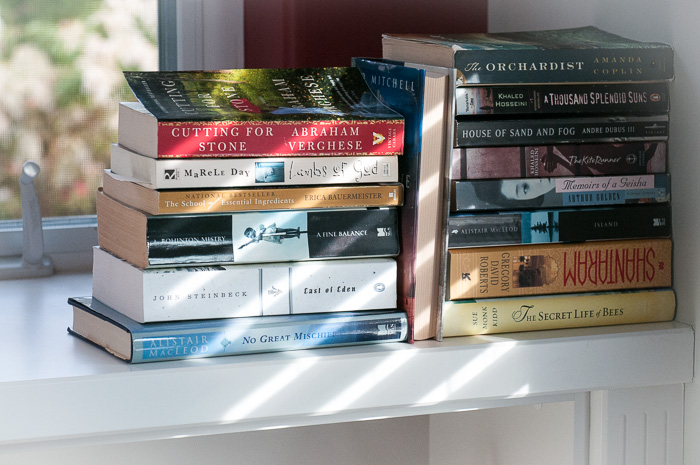 Although I do keep up my comments (as a sort of review) on Goodreads, I often forget to at least mention some of my favourite books here for you. Feel free to catch up with me on Goodreads, so in the meantime, here are my top five favourite books read this year, but in no particular order.
The Nightingale
by Kristin Hannah
Circling the Sun: A Novel
by Paula McLain
The Tie That Binds
by Kent Haruf
The Fig Orchard
by Layla Fiske
Me Before You
by Jojo Moyes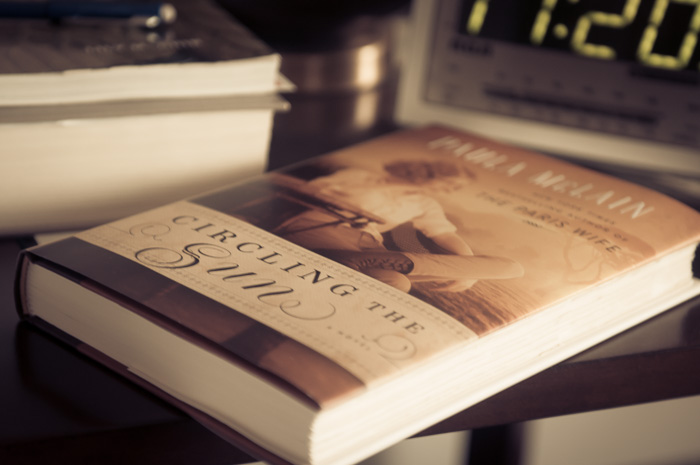 Now after devouring all the fine reading, there are some 'crumbs' that I'd just as soon sweep away …
Books in 2016 I DID NOT enjoy or else abandoned:
Reading by Lightning by Joan Thomas; The Complete Memoirs of Jacques Casanova de Seingalt (crap); My Name is Lucy Barton by Elizabeth Strout; and The Dollmaker by Harriette Simpson Arnow.
FOR THE KNITTERS:
Since I only read one knitting book in 2016, I only have one to recommend. First check out my thoughts about it on Goodreads. Then go ahead and read the synopsis to see if it's one you'd also enjoy. It would also make a great gift for someone in your life who knits.
Knitting Stories: Personal Essays and Seven Coast Salish-inspired Knitting Patterns
by Canadian Sylvia Olsen.
Knitting the Fireside pullover designed by Jane Richmond
And now for one final list (I promise). I've been reading more poetry lately and have decided this coming year my goal is to purchase and read more poetry. I tend to enjoy Mary Oliver, mostly because of her connection to the natural world but also really enjoy John O'Donohue's beautiful thoughts and blessings. So it will be no surprise to see them on my wish list for 2017.
Why I Wake Early: New Poems
by Mary Oliver
Light Light (Book Thug Tradebooks)
by Julie Joosten (thanks to a recommendation from Shawna Lemay)
To Bless the Space Between Us: A Book of Blessings
by John O'Donohue
and, although I do own some of her poetry books and a book of essays, I still hope to obtain Dawn Light: Dancing with Cranes and Other Ways to Start the Day
by Diane Ackerman.
Now you — what is the book that has had the most impact on you this year? and why or how? Or maybe you have a favourite Christmas-season book you pull out each year — do tell.