I tend to view this blog like my virtual living room, and am so grateful when it appears that's how you think of it too. Get comfy, I'll burn a candle and light the fireplace.
My mother has been in my thoughts more than usual so I thought I'd talk about her here. She had a beautiful name, Ramona. Most of her friends called her Mona. Her life was a difficult one and held more diversity than one person should ever endure.
She was kind to the core and no truer friend could a person be so fortunate to have in their life. Loyal beyond reason. She was known for bringing home strays that needed a helping hand. The four-footed strays were always grateful; the two-legged strays unfortunately not so. Sure, she had a vice or two, but who could blame her? She loved animals of all kinds especially cats and dogs. Gardening and preserving were her hallmarks. She had the best giggle. Music moved her. She was proud and self sufficient, never asking for help or handouts, even when that's what she needed the most. She worked very hard, was incredibly conscientious, and taught me the value of being the same.
An intelligent woman with a kindness as tender as the petals of her favourite flowers.
I miss: the Sunday drives we took decades ago; hearing her laughter; sitting and talking; sharing books; sending her letters; her blousy peonies; how she sang at a moment's notice; how she'd sit and pet her cat until her arm got too tired to continue; how she so lovingly nursed me to wellness when I was sick or injured; her understanding and non-judgemental way; her excitement; her touch; her.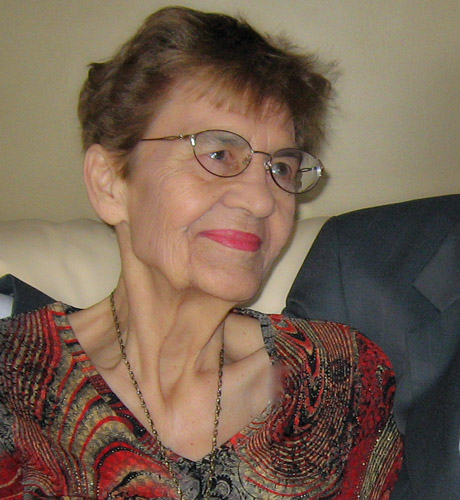 I dedicate this song to my mother's memory. You raised me up so I can stand on mountains, I am strong when I am on your shoulders, you raised me up to be more than I can be.