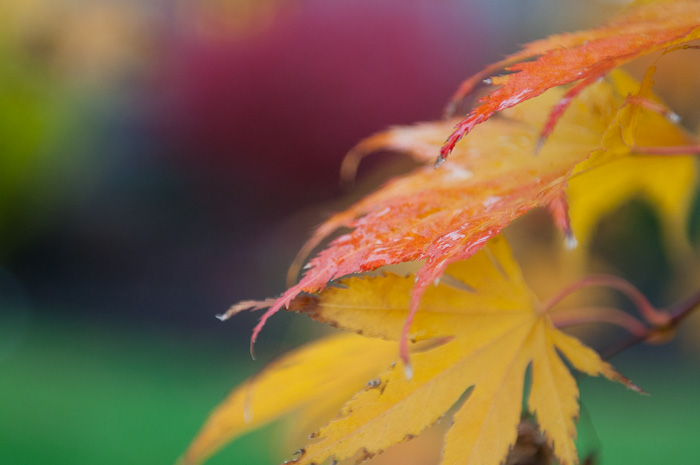 I like making a piece of string into something I can wear.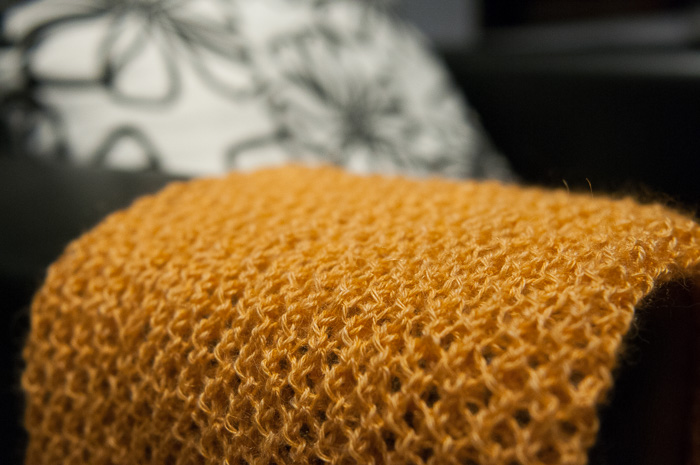 Yes, after a spring and summer knitting hiatus, I've cast on and the needles are clacking. I began by using up some yarn that really called out to be put to use — notice the autumnal colour. It's a golden yellow shade and is the result of frogging a shawl I knit last year. Truth be told I'm sick of the colour and wasn't keen on knitting anything with that particular yarn [again] so I trudged on through and made a lacey tube scarf with it.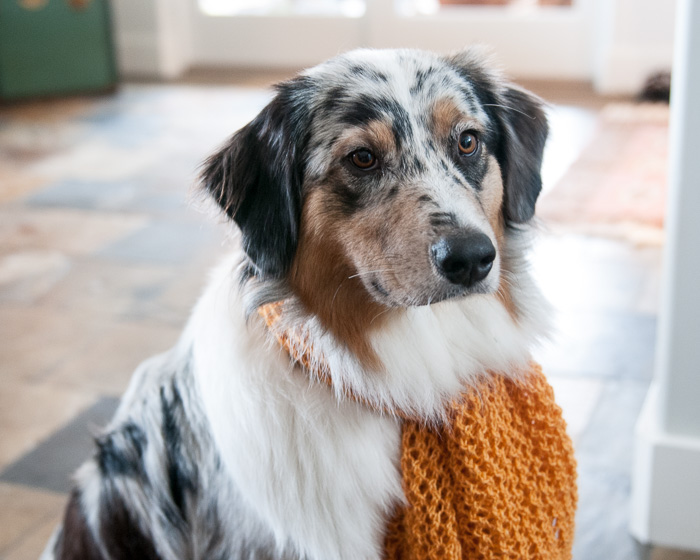 As soon as that scarf was off the needles, I knew exactly what would be next: socks! I have a Wildflower pattern that I really want to make but, wisely, I decided to first do a plain vanilla pair with some swanky yarn. That way, I can get the wrinkles ironed out in terms of fit and technique. So, in progress at this moment are a simple and basic pair of socks using some amazing self striping yarn called "Trenchcoat" by a talented Canadian yarn dyer, Turtlepurl.
As you can see, I knit my socks two-at-a-time on one set of needles and I also don't do them on double pointed needles, unlike most sock knitters. I much prefer to knit using magic loop rather than the DPNs — I've tried the DPNs and really, really do not like using them. The reason I do two-at-a-time (TAAT) is because I know myself well enough to realize if I knit only one sock, it would be a struggle (if ever) to begin knitting a second sock. The other reason I do TAAT is because that way, my socks will be a perfect match both in size, length, and gauge.
After all that warm and cozy knitting, I'm going to close with something much more serious. This has deep meaning for me which is why I'm sharing this. As some of you may know, Gord Downie of the band Tragically Hip did a farewell tour this year because he's dying of cancer. But for the past two years he's been doing a much more important project known as the Secret Path. CBC summarizes it best, "The album and its graphic novel companion, Secret Path, tell the story of Chanie (Charlie) Wenjack, a 12-year-old boy who escaped from a residential school in 1966 only to die while trying to find his way home. Secret Path, published on October 18 by Simon & Schuster Canada, is a haunting imagining in pen and watercolour of the final days of Wenjack's short life."
And, as it turns out, the very talented author Joseph Boyden has also written a compact, palm-size novel about Chanie, called Wenjac; read about it here.
Everybody has a story. We are so fortunate. So, my lovelies, until next Monday let's have an amazing week!