Do any of you remember that song? Though I didn't grow tomatoes this year, my next door neighbour did and in abundance. Lucky for us, she shares!
This basket of tomatoes was sitting on our fence last Friday morning (6:30am) — a gift from our neighbour.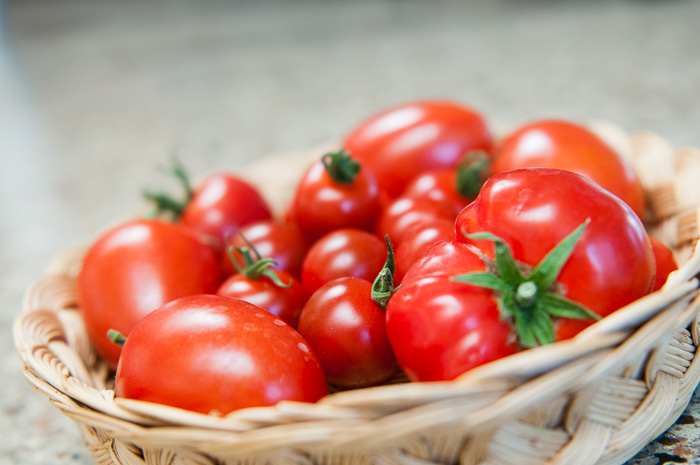 On Monday I invited two of the neighbour ladies over for coffee and cake. One is new to the neighbourhood so I thought she'd like to meet the lady on the other side of the fence. I made them a nice warm apple coffee cake to go with coffee, which we enjoyed on the deck. S brought me more home grown tomatoes and J brought me a lovely art card and naturally scented candle. But the best part of all, was the lovely time we enjoyed in one another's company.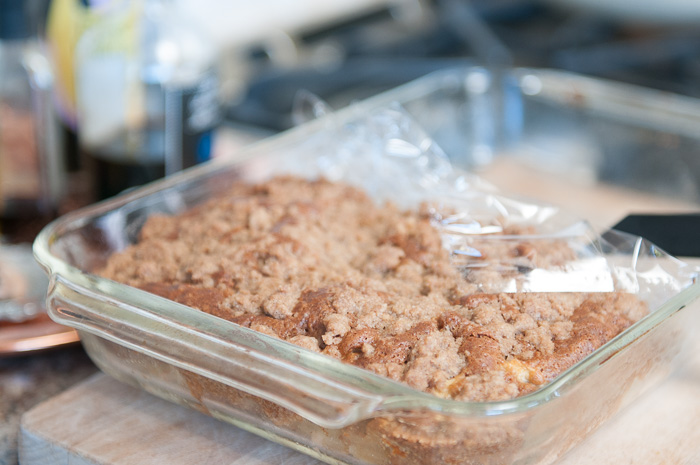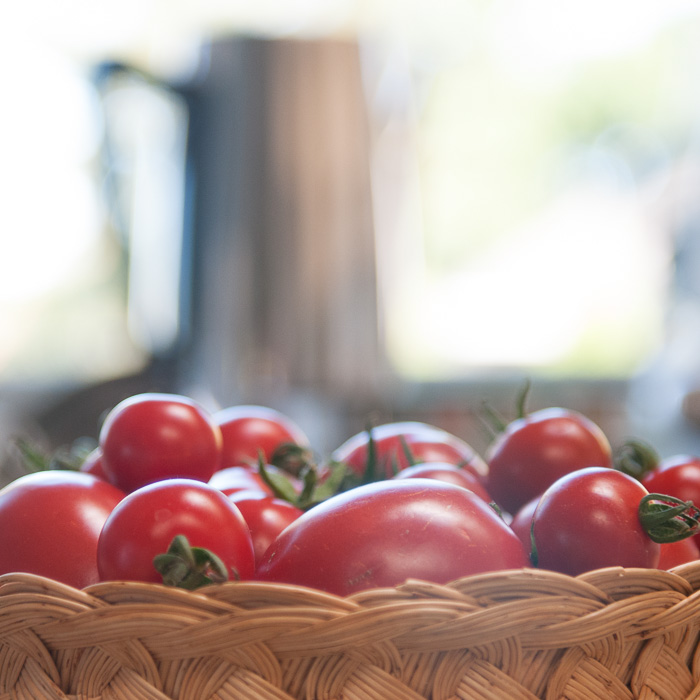 On Wednesday we invited neighbours over for al fresco 'happy hour'. I kept the appetizers for the four of us simple but delicious and only made three different ones which, like in the Three Bears story, was "just right!" The sunset later that evening was utterly spectacular, like none I've ever seen. The entire sky was pink, not confined to the horizon, and because the full sky was painted like a giant canvas it reflected the entire surface of the sea into a glistening mirror of pink! As I was standing admiring the intense beauty, the same two neighbours went scooting by in their swimsuits, headed down to the beach. S called to me over the fence and said, "I've never gone swimming in a pink ocean before — not going to miss this!"
We also enjoyed a lovely gathering on Thursday evening with our wine group. The hosts chose a lovely selection of wines; everyone brought delicious appetizers; and best of all was the wonderful vibe and conversations all evening long. We lingered in their back patio until long after dark with a canopy of stars and the comforting sweet breath of a summer's night.
Although I didn't grab my camera to capture that spectacular sunset the other evening, I did grab my camera at 6:35 am the other morning for this subtle view from our bedroom.
"Whenever you entertain the Bunch,
Always plan to have a punch."  — Mary Jane Remole
Until next Monday may you find the beauty and calm in Nature and moments with friends.