"The measure of your life is the amount of beauty and happiness of which you are aware." – Agnes Martin [aside: I wonder why people don't name their daughters Agnes anymore? It's a lovely name and sounds so nice when you say it aloud. Agnes.]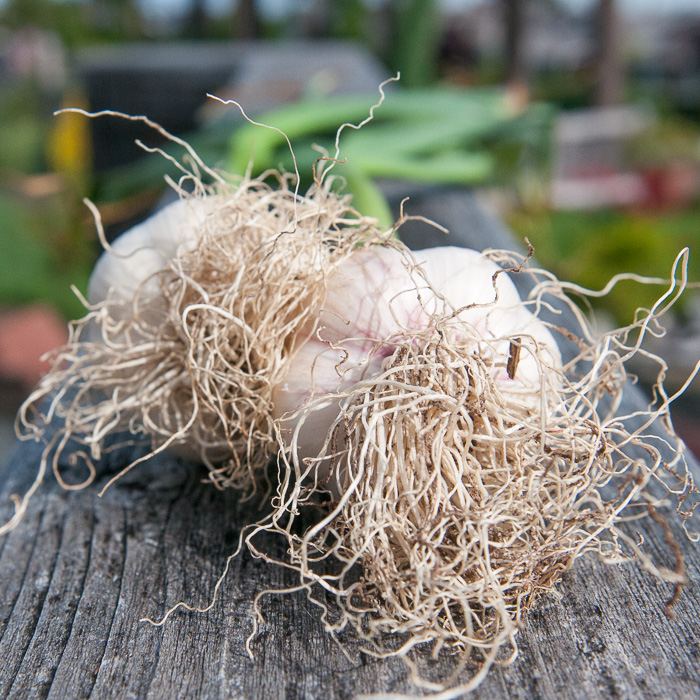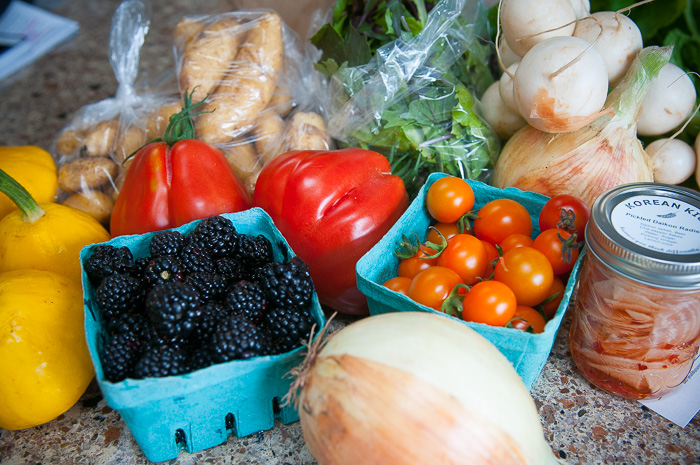 I absolutely love our farmer's market. Since I don't have a garden of my own, other than the herbs I grow, I'm so grateful for the local individuals and farmer's who work so hard to produce all the healthy produce without chemicals and pesticides. I never understand those who shop at Costco or Wal-Mart where the food is trucked hundreds of miles from pesticide laden farms. It warms my heart knowing we are contributing to the local economy, something that is vitally important and has more bearing than most ever think about. Not only do I love the food we can purchase each week from the local growers but the atmosphere of the farmer's market is so invigorating and it always makes me feel so happy simply being there wandering the street with my oversize canvas bag.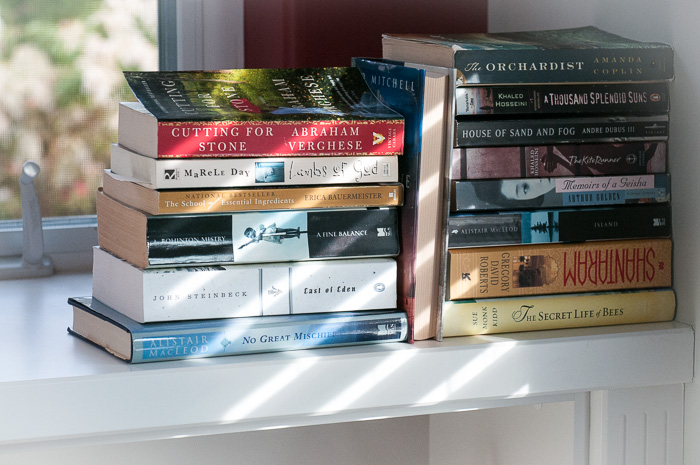 – some of my favourites –
I made a short video to demonstrate one of the self control games Heidi has learned. The game in the video uses no commands at all; no "leave it"; just letting her figure things out and use self control. Although the other games we're teaching her are much more exciting and exuberant, seems that people are more impressed with this one. Let me know what you think. (As a total novice to video-making, I now realize I should have made certain the "cameraman" was down at her level for better viewing — oops.)
And finally, a couple of recommendations for you.
Another columnist with whom I worked at the same newspaper tweeted about this movie and I am trying to find out if I can rent it. I saw the trailer and know it's my kind of movie. Don't let the title lead you astray — it's not what you think, Captain Fantastic. For those of you who live in cities, movie theatres that bring in indy movies may be showing it right now.
If you're watching or keeping track of the Olympics, this book would be a great companion, The Sports Gene: Inside the Science of Extraordinary Athletic PerformanceI learned about it after reading this review by Jessie over at Behind the Willows. I love her reviews.
Knitters, would you knit a sweater if you could get everything you need in a nice neat kit? Check out We are Knitters for their modern sweaters and the neat little kits (I love the Kinesis sweater). The kits also include a cute embroidered tag for sewing inside the finished sweater. They do more than sweaters too. I have my eye on one of the baby blanket kits. Oh and they have some handy ideas on their blog like this cool way to use up leftover yarn.
Until next Monday wishing you awareness of what makes you happy; creativity; and inspiration.