In the rhythm of the needles there is music for the soul. Knitting, making, creating handmade gifts for others is a genuinely gratifying experience. Here again, is another gift for someone special in our community. After wrapping it up and delivering it the other day, guess what colour the recipient's shoes were? Yes, fire engine red.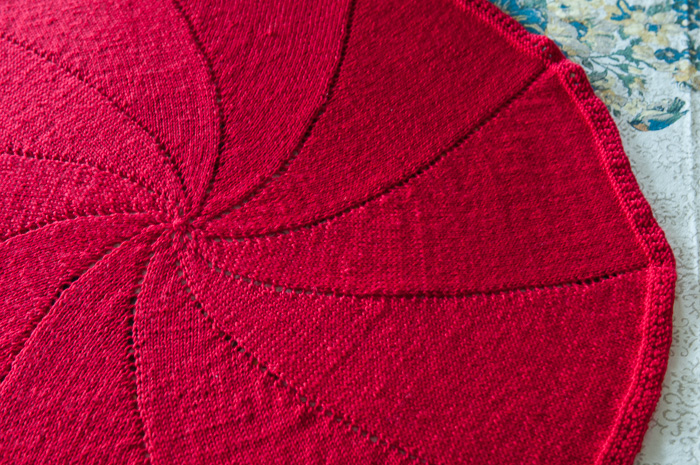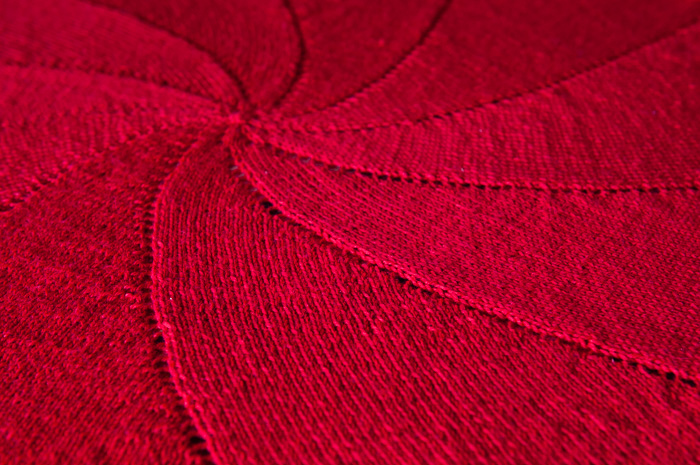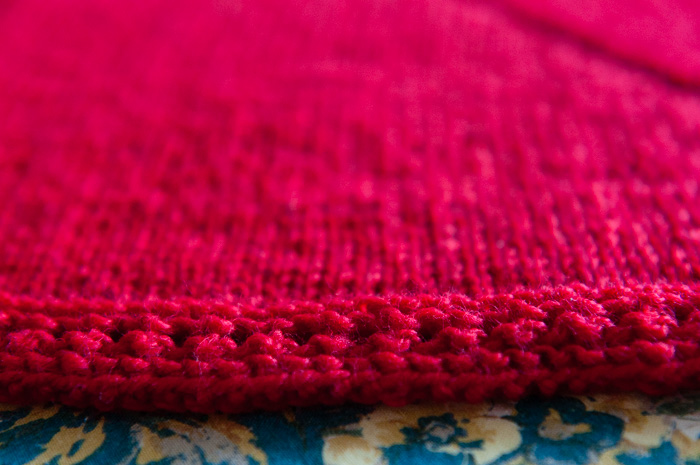 I tend to sway from conventional thinking when it comes to items relating to babies, from clothing to room colour. To attest to this, here then is the completed pinwheel baby blanket in a rich bold red. No barely-there pinks, blues, greens, or yellows. I'm really quite pleased with how it turned out — my first time doing an Emily Ocker cast on (one in which the knitting begins at the centre and works outward). It's a gift I made for a special couple in Parksville expecting baby number one.
This proverb, "One who walks in another's tracks leaves no footprints" is likely intended to describe my sometimes-way of doing things. So that fire engine red baby blanket is one of my footprints.
For those who knit or own beautiful hand knit items made with natural fibres, here is an excellent short video on how to properly and safely store those items until you need them again next fall. One of the best things she talks about as well is how incredibly dangerous moth balls are, so even for that reason this is a very important video. (Next week I'll also have a question and request for those of you who wrap up and gift your homemades.)
Until next Monday my friends, may you embrace the harbingers of spring around your 'campfire' and leave your own footprints.