"For most of a day we walked through alkali flats, the white crust like a frosted layer of salt that rose in a powder when your boots punched through. We wore the chalk on us everywhere—up to our knees, in the creases of our fingers clenching the rifle strap, down in the cavity between my breasts, and in my mouth, too. I couldn't keep it out and stopped trying. I couldn't keep anything out, I realized, and that was something I loved about Africa. The way it got at you from the outside in and never let up, and never let you go." — Paula McLain, Circling the Sun  (I absolutely adored this story and her writing.)
"The purpose of life is to live it, to taste experience to the utmost, to reach out eagerly and without fear for newer and richer experience." — Eleanor Roosevelt

Magnolia budding — hibiscus seadhead — camelia buds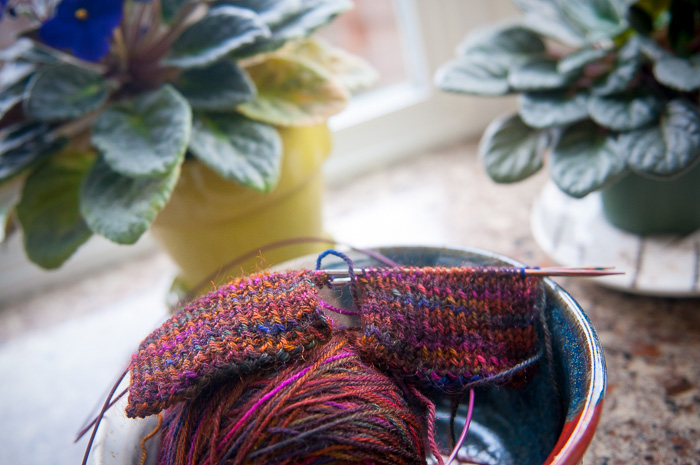 Now that my Antler shawl is complete, next on my needles are (two-at-a-time) fingerless gloves in an absolutely gorgeous hand dyed fingering wool. The colours remind me of jewels. … Since I wrote these two sentences early in the week, here now are the finished fingerless gloves — ta da.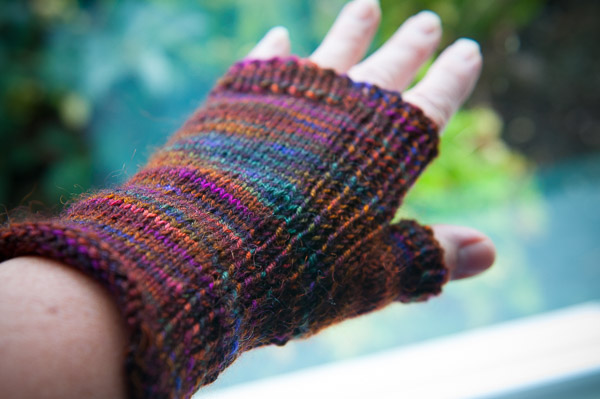 "May you always have a shell in your pocket and sand in your shoes." — Anonymous
This oyster shell was discarded a few feet from the beach on the surface of the cement picnic table that is intended for the use of the public to enjoy the view and the beach.
Now that I've embarked on the 365 project, I'm once again experimenting with my camera (above). This was a wee experiment taken in our back yard. Although I took oodles with these settings, this was among my favourites.
Reflections of C chord.
The poet John Keats said, "Nothing ever becomes real till it is experienced." There are many quotes with that theme or reasoning. It's something that has been re-awakened within me with some of the new experiences I've been venturing into and embracing. Something as simple as doing the 365 photo project, for instance. But it could just as easily be something big: climb a mountain, learn to parachute, build a home with your own hands, learn a new language, write a book. Even when an anticipated experience is relatively simple, the effect it has on us can be monumental and unforgettable … have you ever seen the northern lights, watched a whale breach the surface of the ocean, witnessed a being giving birth, or experienced a live performance that brought you to tears?
Matt Cutts has an upbeat, and very short, inspirational TED talk all about giving a new experience a try. I offer you the link and suggest it's a great way to spend 3 1/2 minutes.
What is one experience you'd like to have before you die?