Arms stretching, reaching as if grasping for that smear of sky the colour of someone's baby blues. Inhaling the salty air clothed with sweet wet cedar. Juncos, chickadees, and their avian relatives flit, flutter, chirp and call. One more deep breath to capture the restorative Salish Sea air before slipping inside to the routine of morning coffee. This, the beginning of my day.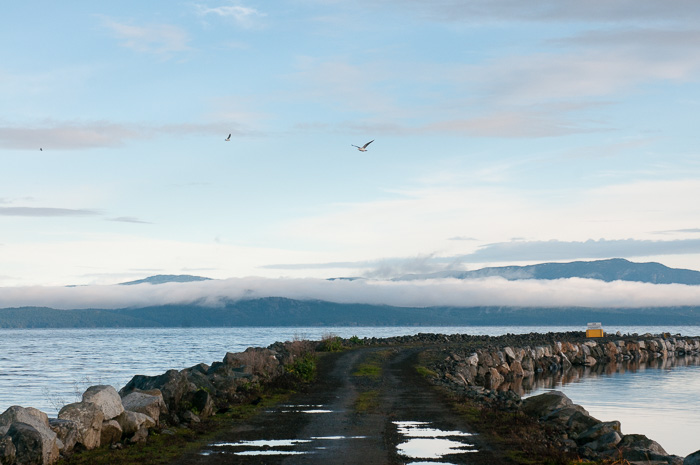 "If you are a dreamer, come in. If you are dreamer, a wisher, a liar, a hoper, a prayer, a magic-bean-buyer. If you're a pretender, come sit by my fire, for we have some flax-golden tales to spin. Come in! Come in!" ~ Shel Silverstein
Though I've been living here on the West Coast for 4 years already, I still stop in my tracks when I see a large fishing boat cruise by. They seem almost prehistoric yet move across the water more gracefully than a prima donna ballerina. The men who work on those oceangoing vessels work in harsh conditions with remarkably primitive amenities while on the water. That too is such a paradox considering those of us watching from shore, living in real comfort; the romance versus the reality.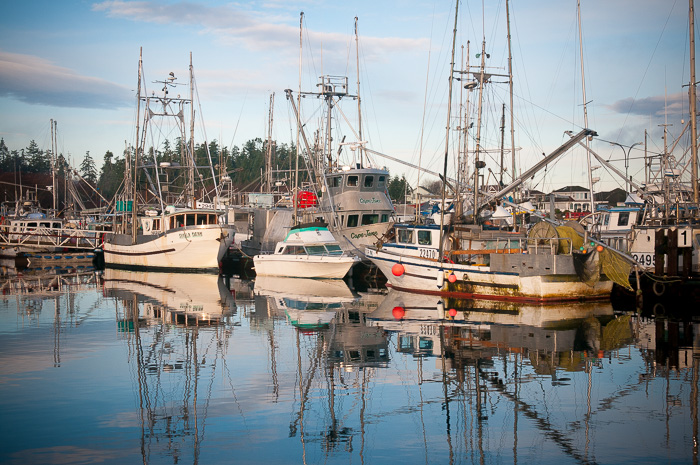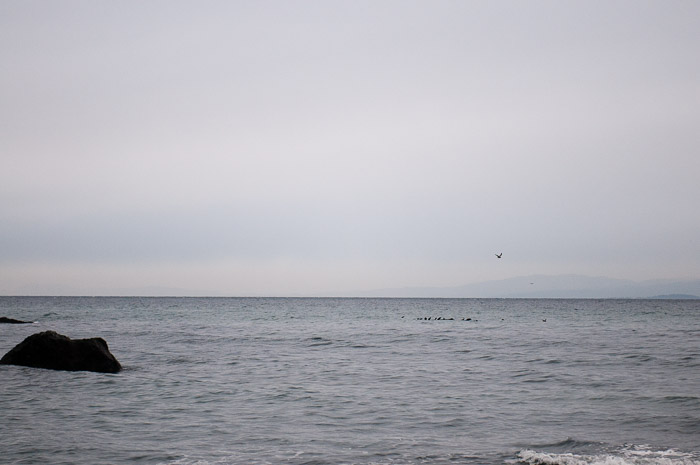 Woke up one morning this week hearing these guys barking (see those tiny dark things just under the horizon) :-). After coffee, morning ablutions, and getting dressed I went down to see if they were still close in. Sea lions are highly social animals so groups can be seen resting by floating together, closely packed, flippers up, on the ocean's surface in "rafts."
I found this delightful poem and had to share it. "AND THEN"
I always thought the words, and then, were a prelude to something wonderful. Like seeing a ship come in or finding a note in your letterbox, when you weren't expecting one. The swift, surprising transition from nothing to everything.

And then.

Two little words that hold a world of promise.

And then the light pierced through the dark, forbidding sky, and the rain stopped falling.

And then I met you.

— Lang Leav
And then, I read the  most amazing book and finished it this week. Circling the Sun. Her writing is exceptional, the story fascinating, and I highly recommend it.
And then I finished my pretty, squishable "Wapiti" wool shawl. It's likely going to take residence in our guest room to keep guests cozy warm. After I finish knitting a garment, I'm spellbound to stroking/squishing it, admiring it, and feeling a real sense of pride that I created a practical and beautiful fabric out of two strands of yarn simply worked into each other over and over. The emotion throbbing within me is like the comfort it gives wrapped around the recipient's shoulders, arms, feet, head (depending on what I've made). My hope is always that the recipient will love it as much as I've enjoyed the process. I think my next project shall be learning fair isle knitting. Stay tuned.
I have written, cooked, cleaned, knit, played, made music, photographed, walked, talked, grieved, daydreamed, remembered — all this week.
Oh and a nod of acknowledgement to Shawna Lemay for mentioning me and linking to one of my book reviews near the end of last week's blog post. Thanks Shawna!
And then, to become reacquainted with my love of photography I've embarked upon a 365 project. All that means for you is that you may end up seeing many more images with my posts, though I certainly won't inundate you with the entire series. Have you ever done any kind of 365 project whether it was photography, writing, crafting, or any other creative pursuit?
Until next Monday my dear readers/friends/neighbours I wish for you a refreshing winter walk, hours poring over seed catalogues, a pleasant surprise or two, and a prelude to something you view as wonderful.