The sun leaned on me like a dog against its master's leg. I'd been practicing for over an hour yet it seemed like only minutes. Like a kid who's being called home for dinner, I knew I had to leave the piano. But I could have played on until the sun slunk away. And so, the day took over.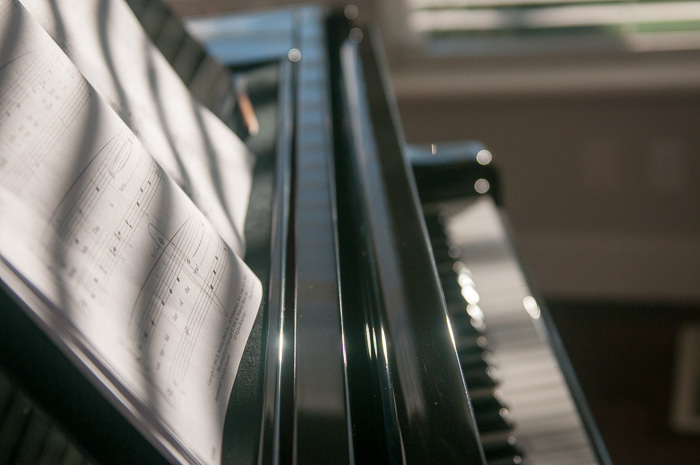 Hello my lovelies.
I'm learning to play Giacomo Puccini's Musetta's Waltz, from La Boheme, and it stirs my soul. What pleasure to be able to play something so elegant and moving. Soon I hope to fill my piano room with this beautiful music without a single flaw.
Guess who is sporting a new 'do'? Yup, I totally changed my hairstyle plus switched hair stylists at the salon I have been using. It was a good move (although awkward) and the confidence I feel with the new 'do' moves me resolutely yet calmly through the days.
Knitting is going along well, finally. During December I had a bit of a knitting slump in that I frogged 3 projects in a row. What's frogging you ask? That's when you knit something, or partially knit something, and then completely unravel it. Then project 4 is exactly at the half way mark but I broke one of my 'rules': I put it on snooze and started yet another project. Good news, because my knitting mojo has re-emerged. I'm moving right along with the shawl that is on my needles — a pretty little number the designer calls Wapiti. I bought the pattern a year ago and am loving it so far.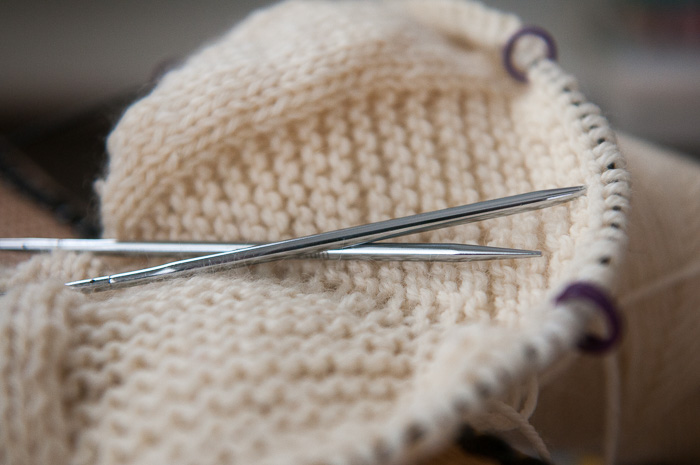 So, did I entice anyone to take on the letter (or postcard) writing challenge? Let me know if you did! I wrote one letter and a postcard so far.
Today I'm thinking about how pleasure is good.
Until next Monday, I wish for you dear reader/friend/neighbour: the ring of laughter, the exotic aroma of tea, the squish of a favourite sweater or blanket, an adventure through a well written book, or whatever pleasure suits you most.