He came into our lives as a tawny bundle full of p___ and vinegar. He left our lives peacefully, without a whimper.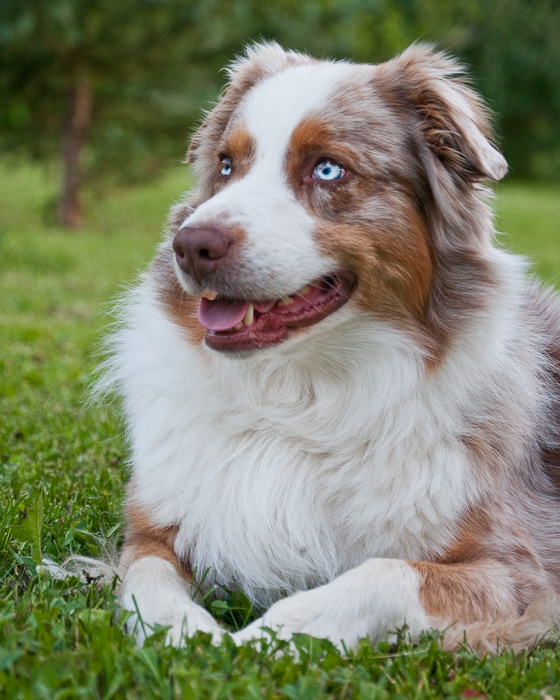 Austin was always like the pesky little brother, who had his nose where no one wanted it and had a propensity for using that nose to push his way through doors, flipping hands and arms when he expected you to get up and feed him, or simply putting it in your face to ask you to let him outside in the middle of the night. This garnered him the nickname "push-and-go".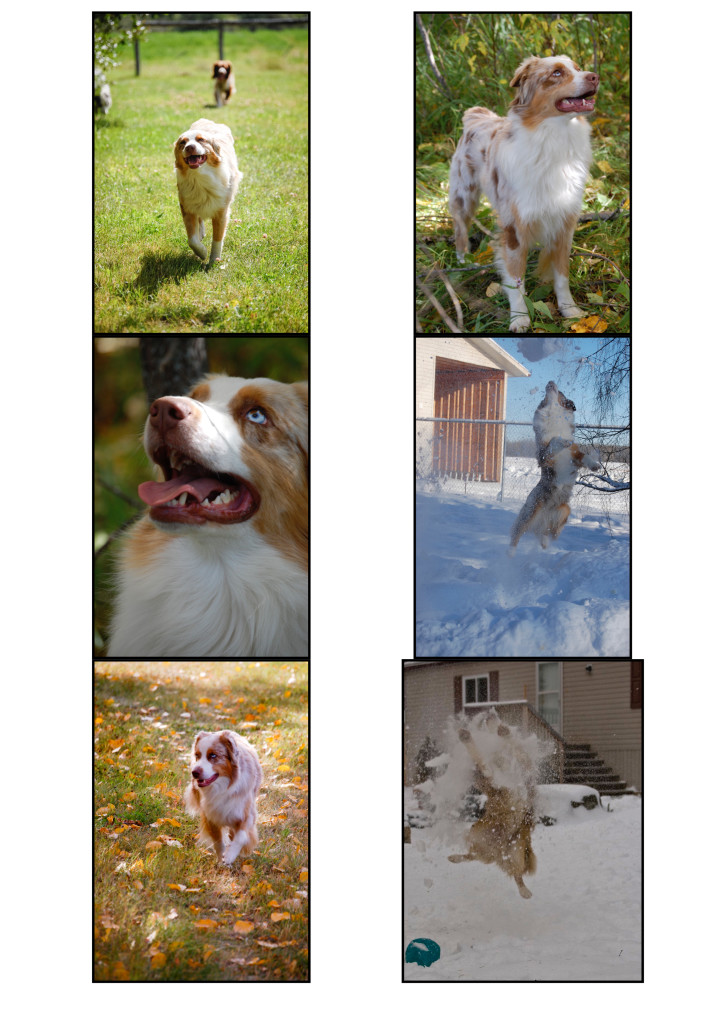 He allowed the 'girls' to boss him around and always seemed happy to take that position in the pack. So it's no surprise he always felt safest when someone else was 'in charge'.  He was never as adept a hunter as Maggie, our Springer Spaniel, or Pearl, our other Australian Shepherd. But he did learn to watch their body language and to often jump in when the prey (usually an innocent vole, mouse, or nasty squirrel) would be flushed out by the girls and be the first to snatch it up.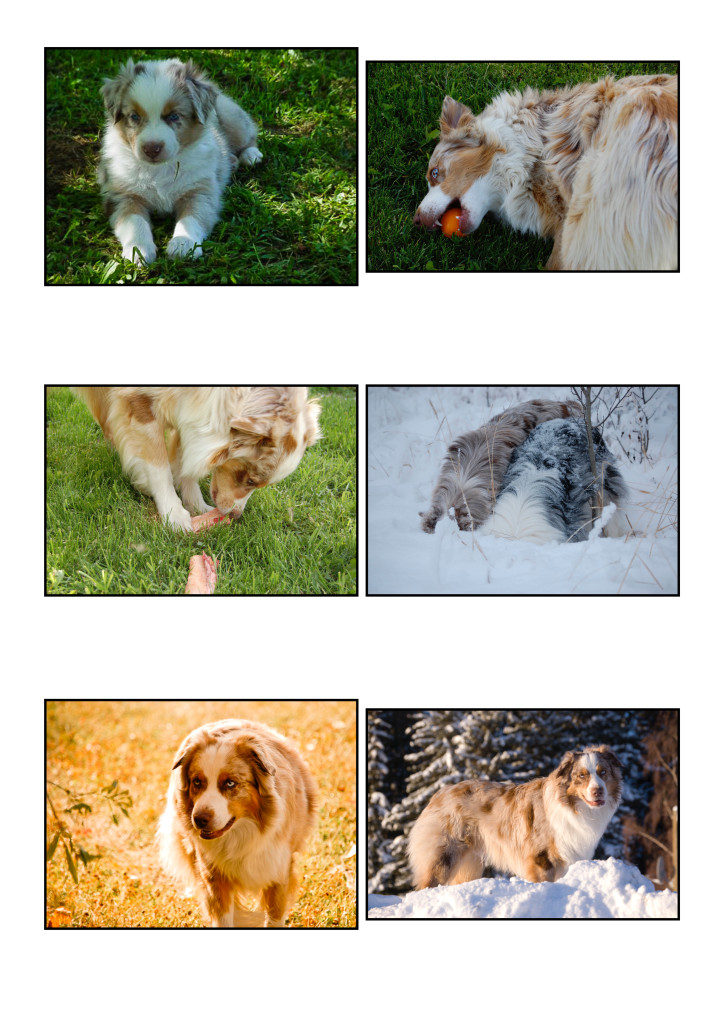 He was a born clown and had the cutest way of twisting himself into the most unusual contortions to get attention. His claim to fame was his almost obsessive desire for food of any sort, even if only crumbs. He'd do anything for food and would often try turning himself inside out in the hopes he'd receive a reward for his antics. He was the best vacuum I've ever had.
A very handsome lad he was. He even made it into a picture book in 2010 for Paws for Charity. And he was on the local news September 18, 2012.
In his final weeks he was desperate not to be out of my sight, quite literally. I knew the reason for that.
Of course there was so much more to him than that, but I'm trying to keep it together to share with you what a delight he was in our lives for the past eleven years.
Rest in Peace dear Austin July 18, 2004 – August 27, 2015.