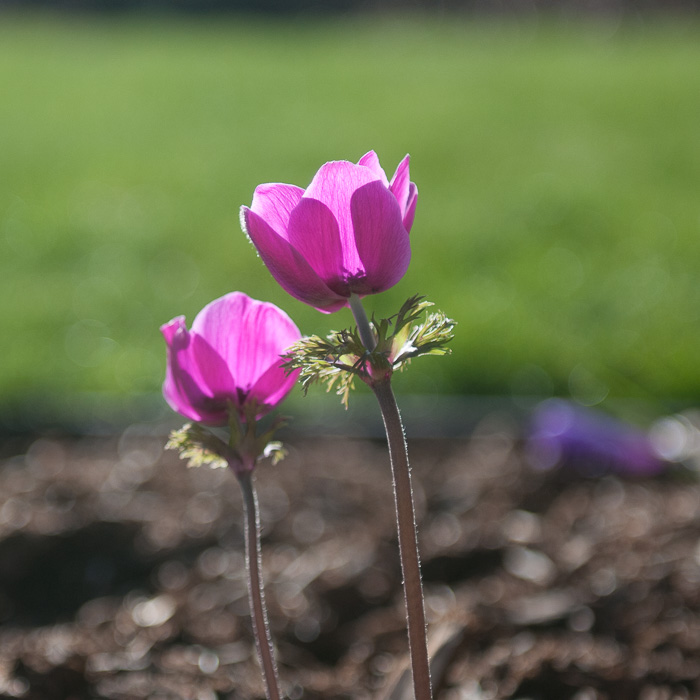 The other evening I attended one of the most outstanding performances at a local theatre. The Port Theatre in Nanaimo had presented Joelle Rabu together with the Vancouver Island Symphony performing a dramatic recreation of Edith Piaf's last performance, titled Tonight … Piaf. Being a fan of Edith Piaf's songs, I knew this would be something I wouldn't miss out on. In reality, I can safely say her performance, both in song and dramatic recreation, was the most soul stirring I have experienced in my entire life. I would also venture to say that in my view she's a more powerful singer than Piaf. The other thing worthy of mention is value for ticket price. I was rather pleased that my ticket cost $44, I was only 8 rows back right in front, and better than that Joelle Rabu performed a solid 2 hours!  If you ever get a chance to attend Tonight … Piaf (it has been performed around the world with limited showings), rush out and get your tickets. I promise you won't be disappointed. Honestly, if she was performing again the following day I would have bought another ticket to watch the show all over again.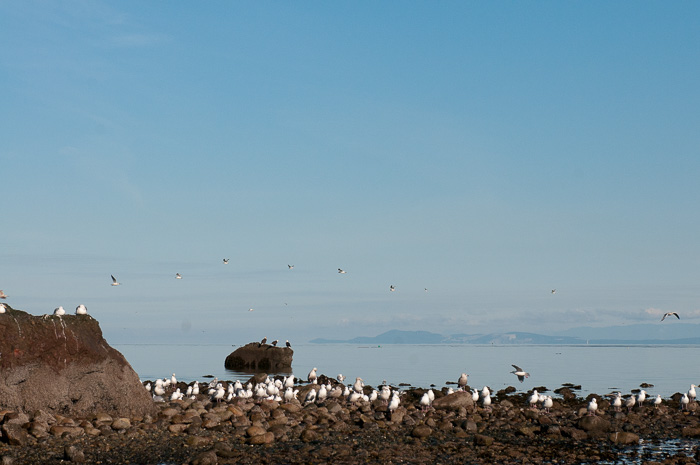 My son was here for a visit last week — it goes without saying, that has also been a huge highlight for me. I love his laughter and great sense of humour. I'm a proud mom.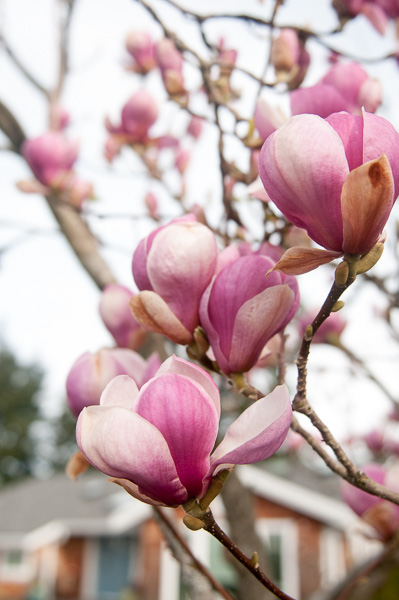 Knitting. I'm sure pleased that I switched from the English style of knitting to Continental. It's a bit quicker because there is more efficiency in movement and it's not aggravating my shoulder as the English style had. I don't spend much time visiting other blogs, but when I do, there are a couple dedicated to knitting I love to check in on. Believe it or not, because I wrote a comment in one of them, I actually WON something. I won a book by a writer I already know (and visit her blog too), Shawna Lemay. Those who visit here often know that I have mentioned Shawna before or provided a link to her blog, Calm Things. Lucky me.
 Here's a wee tip for the knitters. If you end up having to seam a large project, especially if using bulky or super bulky  yarn, as I did with the cable throw above, I discovered a great variation of the mattress stitch. The resulting seam is much better looking, far less 'bulky' and really looks nice. It's the "Faster, Flatter Mattress Stitch".
Also, there's a new pattern just released by Rachel Henry called the Nahant. When I saw a friend knitting one up and how unique it looks, I knew immediately I wanted to make one as well. I'm making mine with some lovely rich blue Madeline Tosh Merino Light. So mine will be narrower than others but it's nice to have something warm around the neck that isn't necessarily all bulky.
I love spring anywhere, but if I could choose I would always greet it in a garden. ~Ruth Stout
I was thinking of something the other day when I was roaming my garden. When was the last time you heard someone whistle? I mean whistle a tune. Or whistle a bird trill? Men, especially, used to do that with great frequency but I can't recall the last time I heard anyone whistle in that way. It must be years. Are people not as happy? Has the art of whistling lost its way?
If the pressure is getting to you, whistle. In a barely audible way. It's the best way I know of to let go of tension. Music gets your mind off the situation, and the act of whistling melts the tension out of your body. –Fuzzy Zoeller
And now, if you haven't seen this yet, here's a cop from Dover Delaware who got caught on his in-car camera singing a little ditty and, well … watch it and see. Enjoy!