I can't help but hum that little ditty as I begin this post. It seems hard to believe I haven't had time to write a post in ages. Don't look at the date of the last one.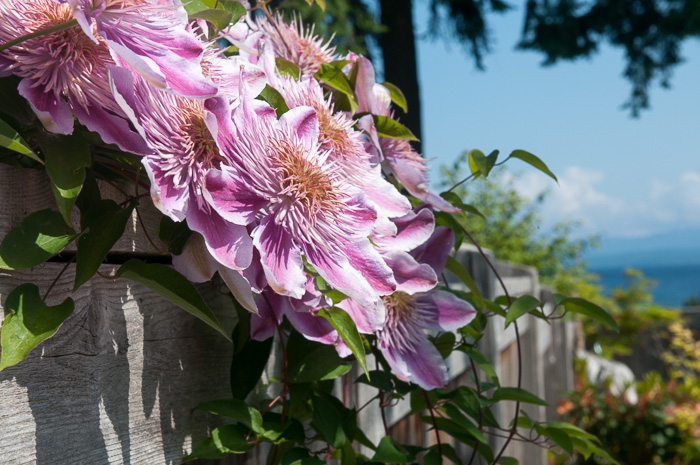 It's been a combination of being busy plus summer relaxation, though far more busy than anything else. We've had our huge annual garden party, been invited out to several dinner parties, appy nights, and have been reciprocating as much as possible. Oh and did I mention we've joined some friends in a 'supper' club that gets together once a month, rotating between homes, for a themed dinner. Good fun.
I'm still making my home baked artisan bread. I can't tell you what a hit that is when company comes over — or when I bake one as part of a hostess gift. It's so simple yet so incredibly full of flavour.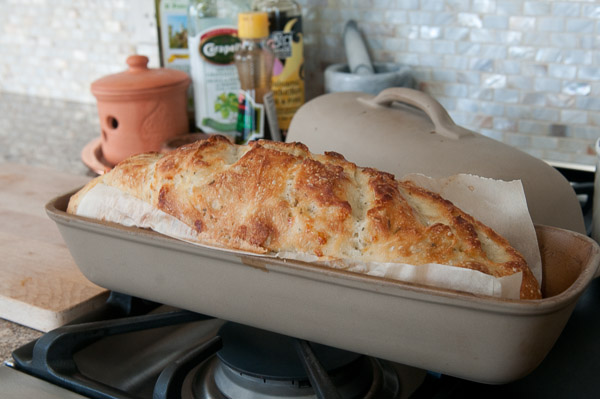 I've also been playing piano daily — actually multiple times a day. Now that I'm able to actually make something sound nice, I spend a great deal of time at the piano. I've also got into the habit of sitting to play before going to bed, in addition to all my daily practice. What a wonderful way to end a day.
It's a good thing this post is purely for letting you know I'm still here and doing well, otherwise I could write a tome about all that we've been up to since the last time.
I should possibly write another of my "currently" posts for you — let's see if I can actually find another day in the very near future to share with you some of my soul-stirring moments here in our retirement.
Since this post is purely a basic update, I'm leaving you with a few of my new favourite finds/try outs:
After making a few versions of baked brie, I've created my own that is really terrific — and simple for last minute: score an "x" in the top of a brie; smear a good quality fig jam over top; generously cover with coarsely chopped pecans; and heat in a 375 F oven for 10-15 minutes until cheese melts to your liking. Now do a 'barely there' drizzle of liquid honey and serve with good quality crackers or baguette. Yum.
I made this perfect Stromboli recently and it is a keeper! Try it. I used different meat — I used capicolla and sopracetta instead of the ham and salami, but otherwise used her method and recipe. Boy did our company ever go crazy for it. I could have made two it was so popular!
While I'm still on the topic of food, here is my new favourite cookbook for entertaining: Entertaining: Recipes and Inspirations for Gathering with Family and Friends . I love how it provides excellent planning information, useful tips, and some surefire recipes too.
Now something for my local friends . . .  1. One of my favourite lunch spots: Riso in Lantzville (try their "Mushrooms on Toast" or "Crispy Battered Cauliflower"). 2. My favourite place for local art, giftware, even specialty gourmet condiments (everything is made within 200 km of the Salish Sea) is Salish Sea Market. This is how they describe their store: 

Artistic expression in all mediums from the shores of the Salish Sea. We specialize in "Where did you find THAT?"

This lovely quote by Claude Monet, shared by Shawna Lemay on her Pinterest board: ""I would like to paint the way a bird sings."