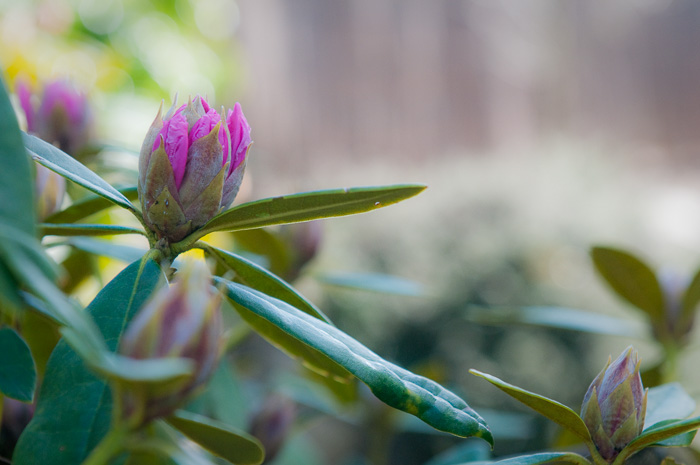 I was responding to the lovely comments left for me on the last post (I know they are few and far between lately) and felt I should take time to pay a visit to some of you. Good thing I took time to do a little browsing because the delightful poem below was found on my Internet-trip. While visiting Shawna Lemay's blog, 
Calm Things
, I came across the poem by Denise Levertov and was completely smitten with those first two lines. So I couldn't help but share them with you.
an excerpt from May Mornings by Denise Levertov

"May mornings wear
light cashmere shawls of quietness, "
I'm spending vast amounts of time outdoors, in the garden but also trying to rebuild my stamina (on walks & bike rides). Still practicing piano a few times a day (no kidding), knitting (mostly in the evenings), trying to read books for book club, and of course spending time with friends. It seems I'm always on-the-go but it's a great form of being busy. If it sounds like I'm completely "healed" and back to "normal", that wouldn't quite be accurate. Physically, I'm doing extremely well for having had a stroke. But I still have issues with balance and have taken a few falls. The other issue that I'm working on involves reading, comprehension, and dealing with more than one concept at a time — still a work in progress. So I forge on like that ant carrying a rubber tree plant (you know from the song by Frank Sinatra).
I received a lovely postcard in the mail. Don't you love receiving mail? I sure do so I'm going to make a point of sending out some real honest-to-goodness mail this week. When was the last time you sent some real mail (letter, notecard, postcard, or ?) or received a personal note/letter in the mail? Please tell me about it.
I have a surprise to share but I'll have to get busy taking a few photos and carve some 'indoor' time. So let's see if I can put together a more interesting post next time.