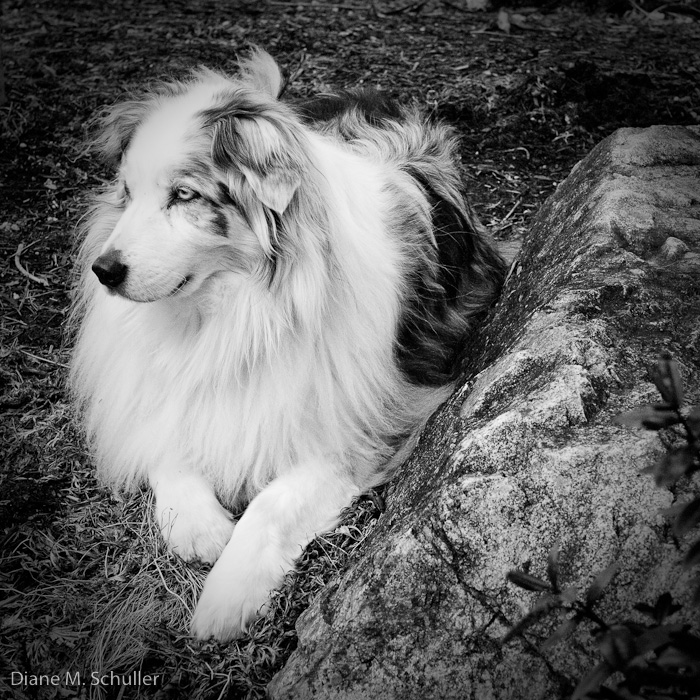 I can't help but think of this quote when I see Pearl's contented look and how the wind is ruffling her hair, "And forget not that the earth delights to feel your bare feet and the winds long to play with your hair"~ Kahlil Gibran.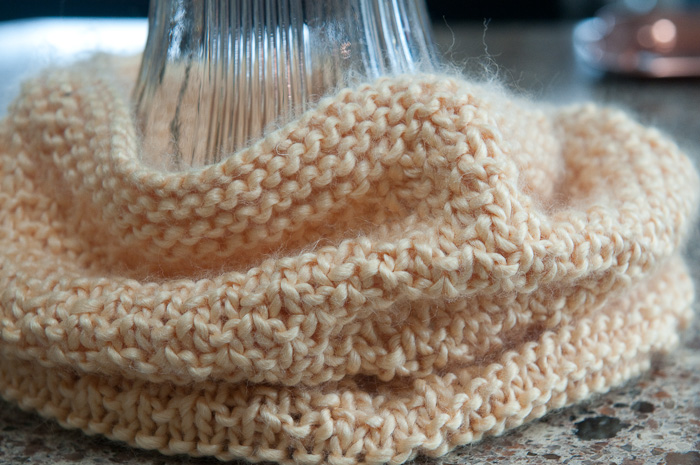 Not wanting to bore you all with my knitting, but thought I should show you the finished product from the other day. This cowl is knit from a lovely silk and merino wool yarn. I love how it shows off the stitches and how marvelous it feels wrapped around my neck. This morning I went to the yarn store and bought some lovely mohair to knit another little project (no, not another cowl). But I'm hoping by the time I finish this project, the bulk yarn I ordered will arrive — I plan to make a lovely cable stitch afghan in a rich eggplant colour. For years — no decades — I've always romanticized how wonderful it would be to make an afghan. Well, I'm about to make that come true.
Since my stroke I've been having problems with reading, particularly with comprehension and focus, so novels have been a struggle. I'm still trying to read each day to build up my comprehension (and don't tell anyone but I actually signed up for Lumosity to exercise my brain). I'm currently working on 'attempting' to read this month's book club selection, The Art of Fielding by Chad Harbach. I don't know if it's my stroke-induced deficiency in comprehension or if it's just how the book is written, but the novel sure does wander a lot. I hope it improves as I get further along — just hoping I can manage to get it finished before book club.
See what it's doing here today — it's so beautiful but I think I'm the only one who really appreciates it:
I rode my bike for the first time since my stroke a couple days ago. I was fairly sure my balance was good enough but one thing I hadn't count on was tipping over simply trying to lift one leg over to get on! But once on the darn thing, away I went.
Oh and I got together with a group of ladies who live in the area the other evening. We have this fantastic thing known as Beach Flicks. They are movies brought in once a month that were shown at TIFF so generally are quite worthwhile. But the best part, or at least for me, is being able to walk to the movie and then walk home again. Beach Flicks are shown in the clubhouse at the nearby golf course and, of course, we all met up in the little restaurant and gabbed over dinner before the movie. After living such a long way out in the boonies, far from people, let alone anything fun to do, I get so excited about things like this.
I am so grateful.
So, that's my update. Now a question for you. What is your favourite winter past time or activity? Hurry, 'cause winter is nearly over. I'd love to know.