PREAMBLE: I wrote and put this post together on Thursday, the final day of October, but held it back so I could give the "before/after" post some time to be viewed first. Then serendipity took over. On Friday morning I visited Shawna Lemay's Calm Things and her Friday post had a similar theme. In fact, I'm borrowing a poem she posted on Friday and am adding here for your enjoyment. Thank you Shawna.
"It is not our job to remain whole.
We came to lose our leaves
Like the trees, and be born again,
Drawing up from the great roots." ~Robert Bly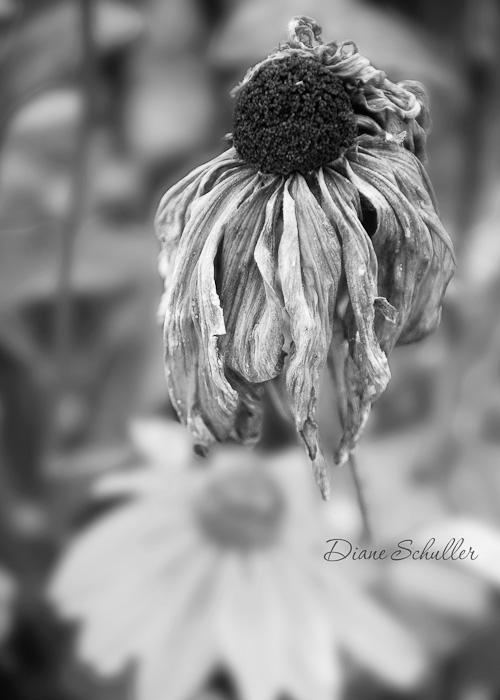 The time disappeared like sun that melts into the horizon. I can't tell you how long I spent in my yard taking these photographs. It may have been half an hour, perhaps an hour, likely more. Like a child discovering the forest for the first time, I too felt I was discovering the remains of these beauties. The air was calm, moist with dew, and laced with the scent of the sea. Birds chattered, the dogs tags jangled, now and then the eagles & seagulls would shriek, but nothing was severe. It was a lovely time to be in the garden.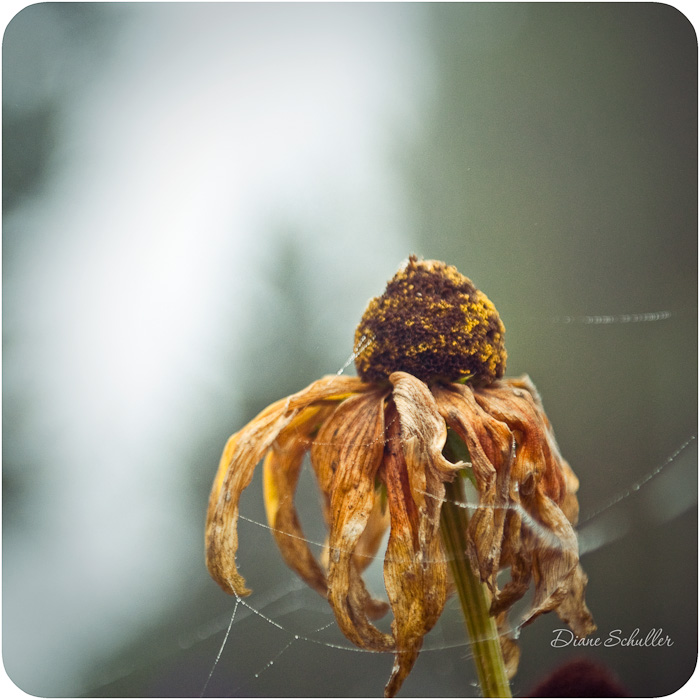 The leaves & petals intrigue me, catch my eye. I'm not one to cut down the spent flowers too soon — there is more to their life than the perky baby face stage. To others, these are dead and worthless but to me they are full of interest in their wrinkles, spots, and folds — like a person who has lived a long weathered life. There are stories between the spaces. And beauty too.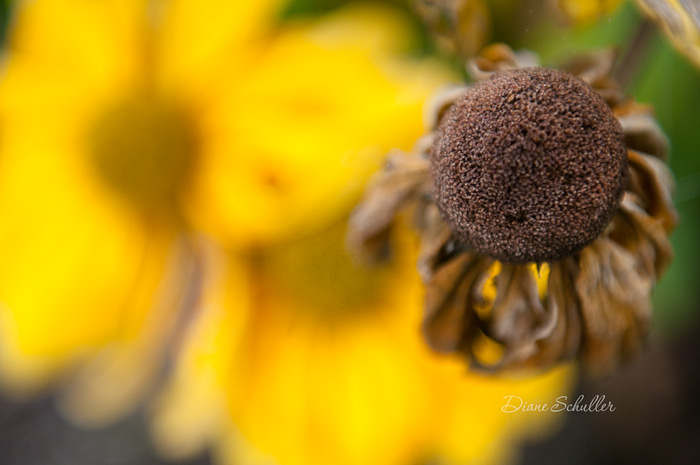 "I'm so glad I live in a world where there are Octobers." ~Lucy Maud Montgomery
This fading coneflower reminds me of a ballerina.

and then there are the evergreens with a life of their own
"Fall has always been my favorite season. The time when everything bursts with its last beauty, as if nature had been saving up all year for the grand finale." ~Lauren D. Stefano