Yet again, I've slipped in keeping posts current. In the next few days I hope to post at least two short ones to show you a few things I've been up to. Back on June 9th we got together at the home of one of our neighbours, along with several others they had invited, to watch the second leg of the 2013 Van Isle 360. This sailboat race, as the name suggests is done in several legs with contestants racing around our island. "The Van Isle 360 runs every other year on the odd year and attracts some of the top sailors in the Pacific Northwest."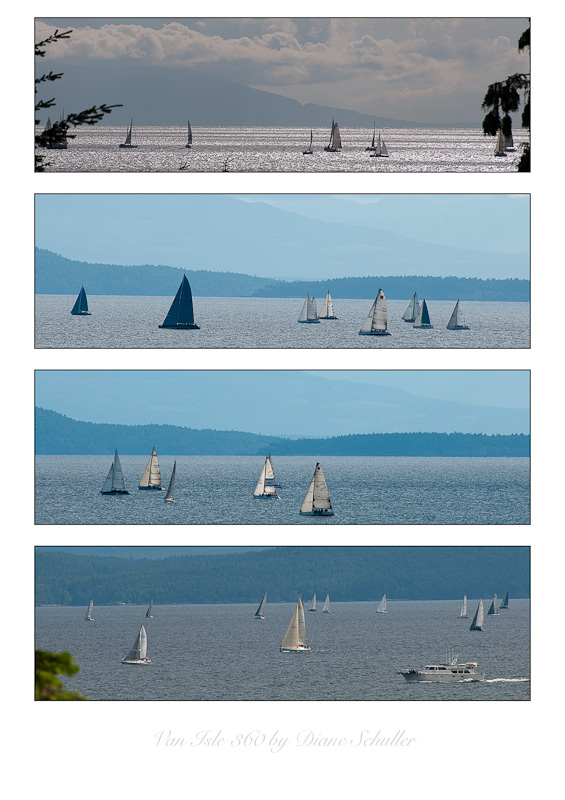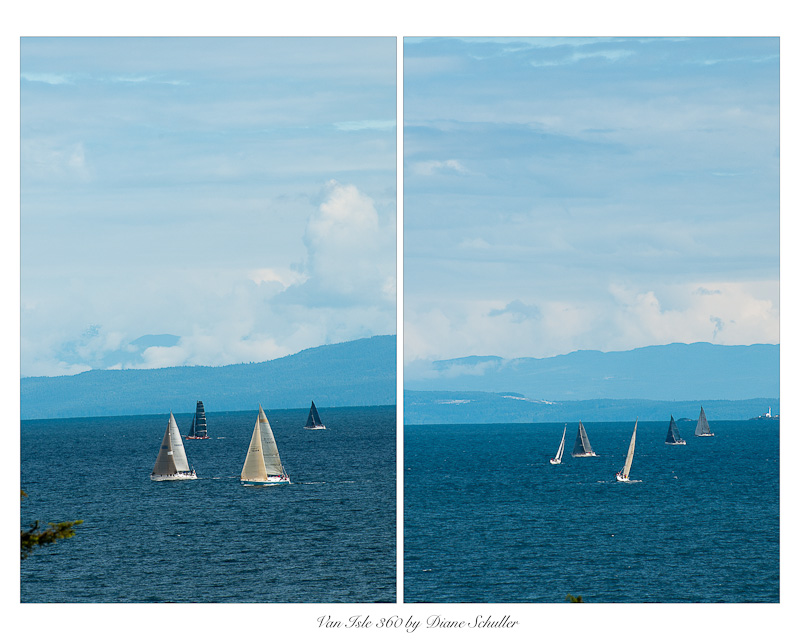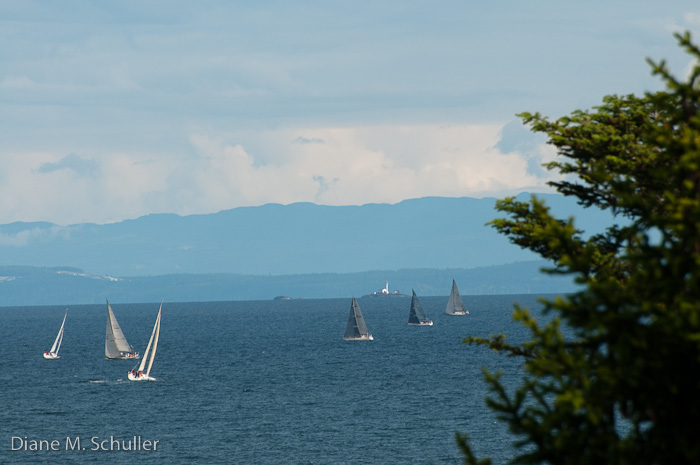 It was a bit chilly that morning with a strong wind so the conditions were ideal for the racers. I was surprised to see that many of the crew members sit on the edge of the boat with legs dangling over the sides — I imagine that was to keep it from keeling over the other way! When we watched them through the binoculars the crew members all seemed quite at ease with that situation.
If you're interested in seeing all the photos I took that morning, visit my Dropbox link where all the thumbnails will appear: click on the first photo to view it at a decent size and simply use your right arrow key to see the rest of the images. You'll see that I was also quite smitten with their woodpile so took photos of it as well! Enjoy.