Here comes Santa Claus, 
Here comes Santa Claus, 
Right down Santa Claus Lane, 
Vixen and Blitzen and all his reindeer 
Pullin' on the reins. 
Bells are ringin', children singin', 
All is merry and bright. 
So hang your stockings and say your prayers, 
'Cause Santa Claus comes tonight.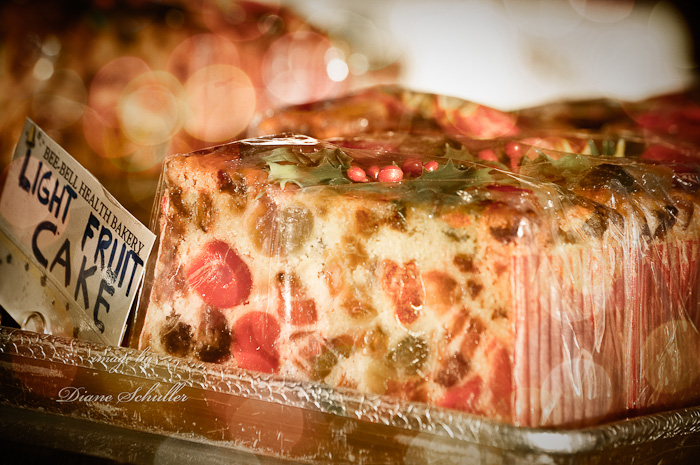 Growing up I was very fortunate that my mother had certain traditions she grew up with and passed them on to me by carrying on with them each year at this time. One of the traditions was making fruit cake. Turns out Santa Claus didn't like them when he was a kid. He's sweet enough so he found them way too sugary. But then Mrs. Claus learned to make them loaded with nuts, a bit less candied fruit peel, and lots of fragrant spices like cinnamon and nutmeg. Old Santa declared he loved them when made her way! Mrs. Claus starts hers in November so they can be soaked for at least a month in Brandy — just like my mom and I have always done too.
So do you like Christmas fruitcake? I do, only if it's homemade — none of that yukky commercial stuff. What traditions do you have at this time of year?