I just read an article that stated the case about dinner parties now being a thing of the past. Really? Say it isn't so. Now that we have moved out of rural isolation and are again living in a lively urban area, I am thrilled to itty bits to be able to have dinner parties. Since moving last year, we regularly have people over for coffee (and goodies), happy hour (and goodies), the occasional lunch, and for dinner.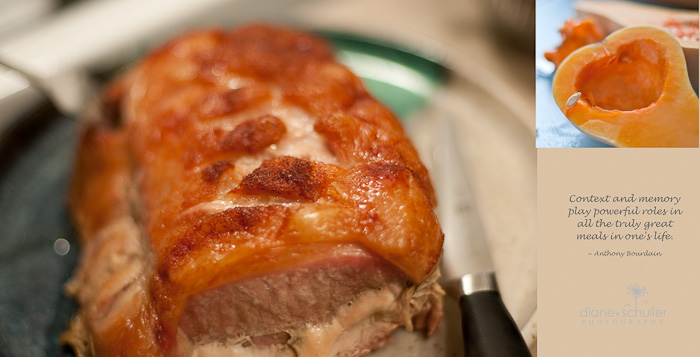 Sure, I've had to get used to cooking for more than two people and my cookbooks have never had as much of a workout as they do now. I admit that, because I wasn't used to regularly cooking for 4 or 6 (or even 8) on a regular basis, I was a tad stressed with the first dinners I prepared for company — okay so I was a whole lot stressed for the first half dozen or so. But I've learned something very important. Keep it simple. No one expects you to create an elaborate gourmet meal. Heck, spaghetti and meat sauce or chili and buns are just fine. Or throw a roast in the oven, mash some potatoes, roast a few veggies, and you have a perfectly fine meal to share. That's the whole idea of having a dinner party, in my view anyway, is to enjoy the company of your guests. You don't even have to make your own dessert if you don't have time — go to your local bakery and buy a nice cake or pie (but serve it up on a nice platter). In fact, I suspect you're more likely to get a return invitation if you don't intimidate your guests with a gourmet spread.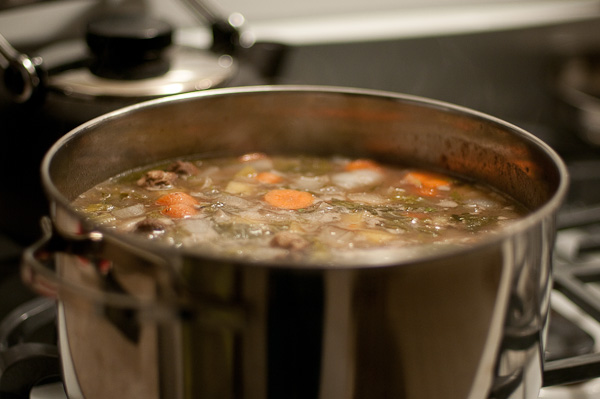 Another benefit of keeping the main very simple, such as a roast, is that there is minimal prep and once it's in the oven, you're free and clear for any minor cleaning or even head out for a pedicure if you want! Why not? Besides, with something that is cooking in the oven (even a casserole) or in a crockpot you aren't fussing about with last minute things in the kitchen; you can be enjoying a relaxing glass of wine with your guests instead.
My big TIP: Make lists to keep yourself organized. I plan what I'm going to make a few days in advance (it also helps me create my shopping list). Keep that list handy and refer to it. I then make a step-by-step list telling me what to make when: x, y, z the day before; a, b, c, in the morning; d and e an hour before, for example. I even add things on my list of to-do's such as reminders to fill a jug with ice-water, refill salt & pepper, or listing condiments I plan to use.
Although I'm one of those weirdos who actually really enjoys a potluck dinner, I prefer to do all the cooking when I invite someone over. But the other day, we were invited to a potluck that turned out to be a fun evening with a great variety of really tasty food. It was our dog-walking group and one of the members hosted a fantastic Christmas party complete with Chinese gift exchange. The hosts had pre-dinner snacks and cooked the main meat dish and the rest of us brought something else. She made it easy for us by letting us know she'd like: a veggie dish, a casserole, a salad, sweets, etc. So for a larger group, the potluck was the perfect solution. It was such a smashing success that I plan to host a potluck the next time I decide to have a large group of people over.
In fact, using the potluck idea, if you are at all nervous or reluctant to do a dinner party, try this version of potluck. You take care of the main meat dish, ask one couple to bring an appetizer, ask another couple to bring a vegetable dish or salad, and one couple bring dessert. Easy peasy. Be sure to let each couple know how many guests are coming so they bring a dish that will feed that amount of people. Besides the meat dish, all you have to worry about is setting the table, putting out condiments, and deciding what to wear. Sit back, enjoy a great meal and conversation with some friends. Keep it casual and simple and everyone will sincerely be saying what a great time they had.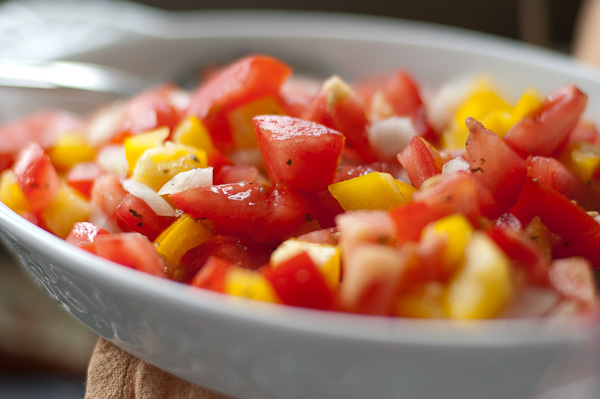 We recently joined the local Newcomer's club and one of the activities we signed up for was Guess Who's Coming to Dinner. Different groups do different versions of this but this is how it goes with Newcomer's. One of the people does the organizing (getting people to sign up and seeing who wants to host and who wants to be a guest). The organizer contacts everyone in the group a week prior to the set date. The host is advised how many couples are coming for dinner (it's usually 2 or 3 couples). The organizer contacts the guests to let them know the address and time to arrive for dinner on the specified date. She also lets each guest couple know what to bring (appetizer, salad, or dessert and for how many). On the set date and time the guests arrive to the host's home with food in hand (and usually your own beverage if you like to imbibe). It's a fun way to meet new people and have a really enjoyable evening. We had a great time as guests and I've already  agreed to be one of the hosts for the next Guess Who's Coming to Dinner. I can hardly wait.
With the holiday season upon us and everyone extra busy, setting time aside to relax with friends is the perfect antidote. Plan ahead and make a one-dish meal that you can set on the table with a salad. If you can, do as much of the shopping and cooking in advance. Set the table the day before or the morning of.
Still need more convincing? This old article from Bon Appetit online magazine talks about an easy way of entertaining they refer to as a "grand gesture". Although the rest of the article is surrounding the making of a delicious pumpkin soup, I loved their idea of entertaining lots of people with little effort and not getting too worried about tables and such either. Heck if they can have a lot of fun with such a large group, what's the big deal about a dinner party for 4 or 6? Canadian Living has some handy dinner party tips for those of you who may be wanting some help before planning a dinner party or two over the holidays. I haven't got it aced yet but it's getting much easier the simpler I make it.
Sorry this post got long but it's a topic I'm excited about. I'd love to know if you still do dinner parties? Or are you reluctant? Any tips to make it easier? — if I get a collection of reader tips I'll do another post sharing them with everyone.
Okay so if anyone needs me, I'll be sewing an elastic waistband into my jeans in preparation for the holiday dinner party circuit.
From the SaltAire,
Diane