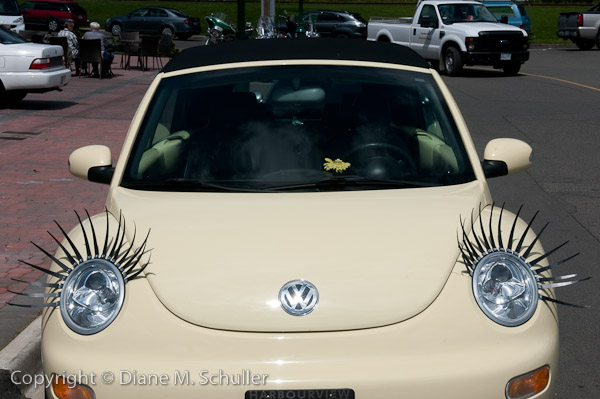 When I posted this Volkswagen earlier today, I didn't think I'd be online again until after the weekend. After a delivery I received a short time ago, I had to turn the computer on again to add to today's post. Remember the post in which I talked about ordering a couple items from PosterJack? (the two peel and stick posters: one for my laundry room and one to use as Christmas decor)? They arrived today and I am so thrilled with them I had to share it with you. First, the delivery was so fast! But also the quality is remarkable. I was thinking the surface of these would be much more like a thin poster but instead they have a lovely almost linen-like texture and are made of a material that reminds me of textured vinyl wallpaper. I peeled the one immediately for my laundry room and it looks so nice. I can hardly wait to remove one of our paintings on the wall above the mantel so I can put the poster of the swans up there. It's going to look great as Christmas decor. Also, something I learned a long time ago is to order BIG — the swan image is 36″ x 24″ and that's part of what makes it so great. Anyway, here are photos of them but they definitely look much better in person.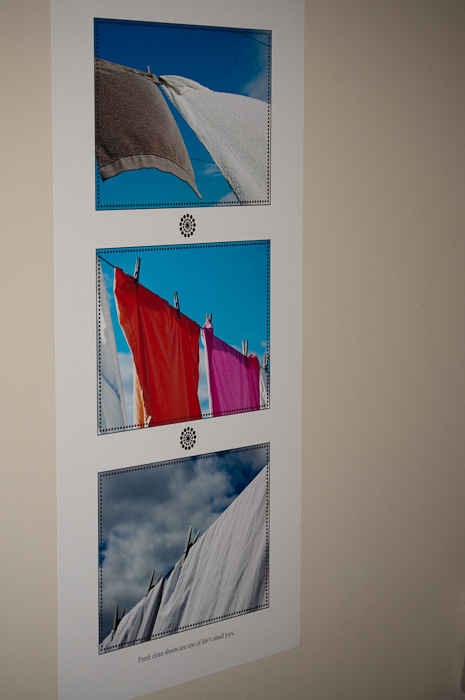 The design elements I used on the laundry room poster and the quote are perfect — I'm impressed with PosterJack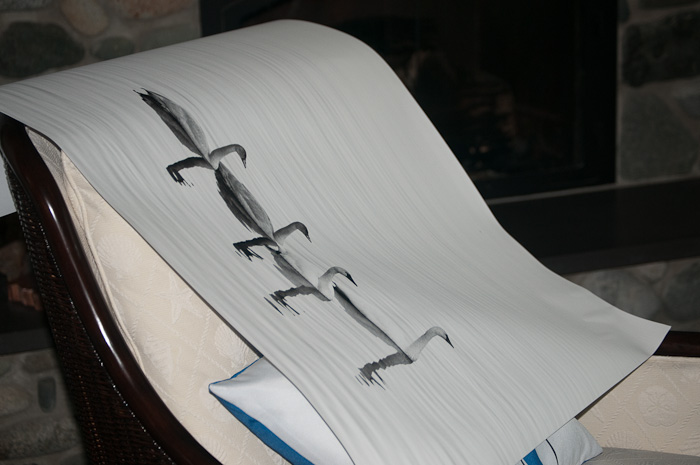 This poster of these beautiful swans won't be draped over the chair for long. This will be ideal as Christmas decor and the great thing is that it can be used over and over again.