My postcards have arrived! Not only did I receive 2 more postcards from two of the participants in the swap but the postcards I ordered with my own images on them just arrived. I'm beyond thrilled at how great they turned out. The first image shows some of the postcards that arrived as a result of the postcard swap (thank you lovelies for participating). The other images show my own Moo-made postcards.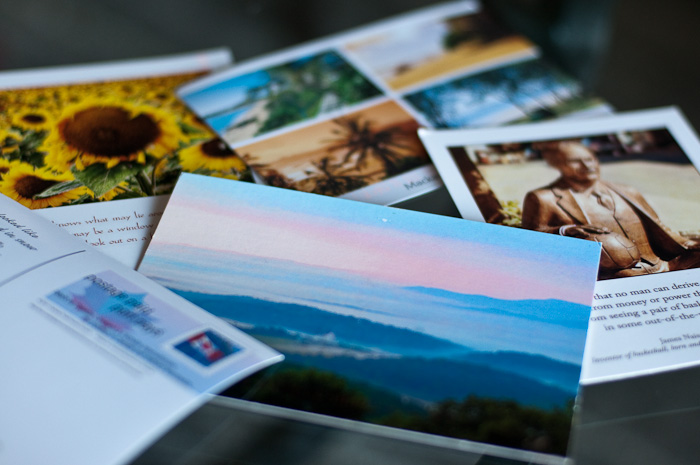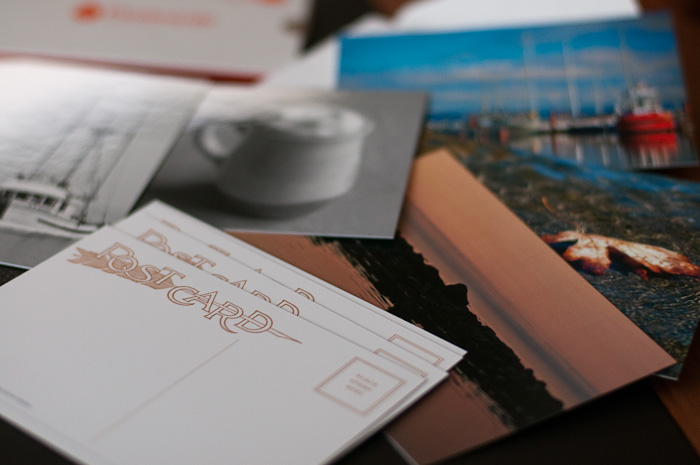 These are the postcards I ordered from Moo.com — I am so impressed with the quality of these. Incredibly thick card stock and the quality of the photographs is beyond compare.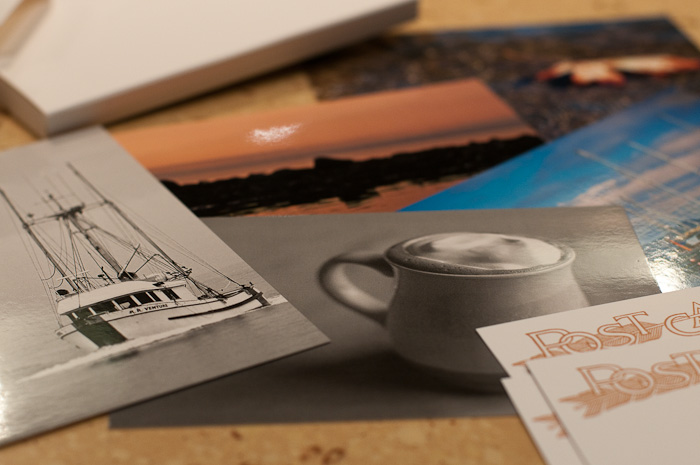 As I mentioned when I ordered them, Moo allows a person to order multiple images in the same order so there is no need to order just one image or being required to order 100 or more cards — I only ordered 25. I love that I have a variety of them to choose from.


I used my own "Postcard" template for the reverse rather than using one of Moo's templates and I love how well it turned out. The folks over at Moo are masters at packaging too. When I opened the bubble wrap envelope inside was a darling white packet with "Postcards" written on the front, with handy finger cut-outs so that the insides can easily be slid out, plus a built in label on the edge for identifying the contents. The inner packet is a box-edged 'envelope' that holds all the postcards to keep them from getting tattered on the edges. Moo thinks of everything. I will definitely buy from them again! In fact, I can hardly wait to use these postcards up so I can order more! If their postcards are so thick and gorgeous I can imagine how excellent their cards must be.
"To send a letter is a good way to go somewhere without moving anything but your heart."  ~Phyllis Theroux

"What a lot we lost when we stopped writing letters. You can't reread a phone call." ~Liz Carpenter
And no one treasures emails, text messages, Facebook status, and the like the way a handwritten letter is treasured. ~Diane Schuller