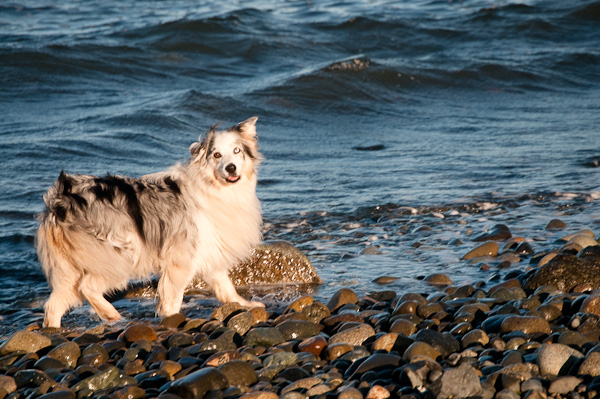 It was SO windy yesterday! And yes, the water really was that blue — taken during the last of the bright afternoon sunshine
In the midst of two extremely full, busy days but thought I'd check in quickly. I've signed up for a Watercolour Sketchbook class and it begins today. Oh man, am I ever in over my head and on such a hectic week. Last night I sent one of my photos via Canada Post's online postcard service and today another lovely postcard arrived in the mail!
Here's a little something beautiful to leave you with until I can come up for air:
"My friends, love is better than anger. Hope is better than fear. Optimism is better than despair. So let us be loving, hopeful and optimistic. And we'll change the world." ~Jack Layton
These were Jack Layton's last words written in a letter only hours before his death. I love those words, particularly because he really meant them and he meant them for everyone.