So, I was thinking of making the world — or at least my corner of the world — a bit better. So I decided I'd do that with cinnamon buns!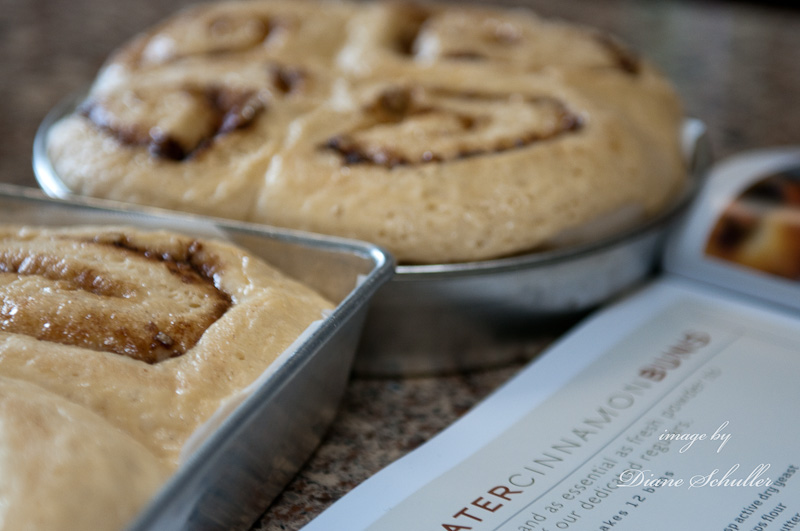 In this past week I've baked ginger lime cheesecake, tangerine cookies, and walnut slice. Today I made cinnamon buns. We invited the neighbours over for coffee so I thought I'd try a new recipe rather than one of the ones I've made before. I don't believe in being too conservative or safe so I'm not afraid to try a new recipe even when we've invited people over. Happened to enjoy this new recipe and it was really quite easy too.
These ones rose quite nicely didn't they? I didn't even allow them a full 45 minutes to rise as the recipe called for — I was afraid they'd begin to roll over the pan so I put them in the oven like this. I love the aroma of baking yeast and warm cinnamon.
I'm thinking of setting up a recipe swap, but the kicker is that it must be done through the post office and not electronically. I don't have many followers but still — I think it would be fun for those who might like to participate. I'm even thinking of making up some postcards with the recipes written right on them. I'll keep you posted once I decide whether or not to give a recipe swap a try. What do you think?
Oh hey, my husband and I took a wee road trip (I needed to buy some blue jeans — long story) and after scoring some nice Wranglers I found an utterly amazing shoe store! I'm not one of those people who obsesses over shoes. Truth be told I don't have many shoes but, after going through Cardino Shoes, I must go back and buy something special.
May your weekend be filled with quality time with your family and friends; delicious home made meals; and some great reading. Oh, and as Michael Pollan says, "Don't eat anything your great-grandmother wouldn't recognize as food."