All photographs on this site are the exclusive Copyright © Diane M. Schuller. All Rights Reserved. Permission directly from Diane is required should you wish to copy or use a photo for any purpose. I'm a reasonable person and we can work something out. Thank you for doing the right thing.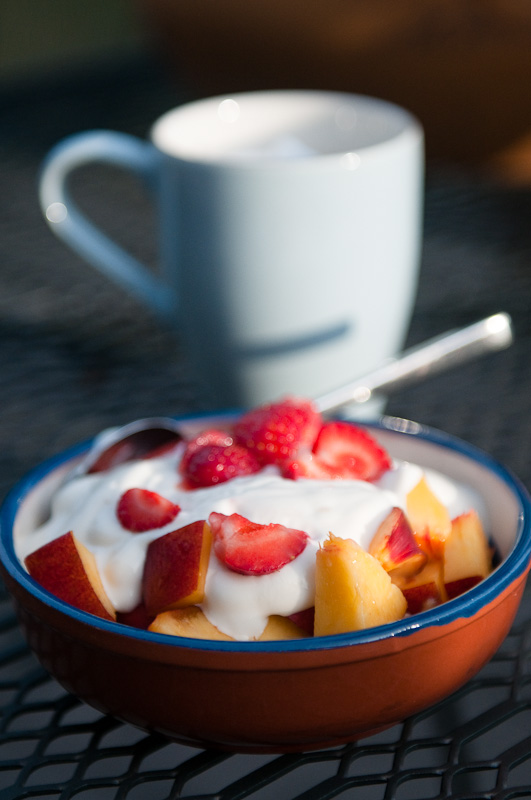 Morning has been a strong inspiration for me lately. The morning light, the sea air, and the feeling of 'lightness' has me picking up my camera more often these days. For years, our morning has begun with a home brewed cappuccino while we sit and chat for a good half hour or longer. It's a great way to begin a day. This morning, while I was brewing our morning java, my husband was busy making breakfast sundaes. Actually they looked like sundaes but it's a bowl of organic granola, fresh nectarines, our own strawberries, and some fabulous island-made greek yoghurt. It looked so pretty, I had to  capture it. As you can see by the table, we eat al fresco.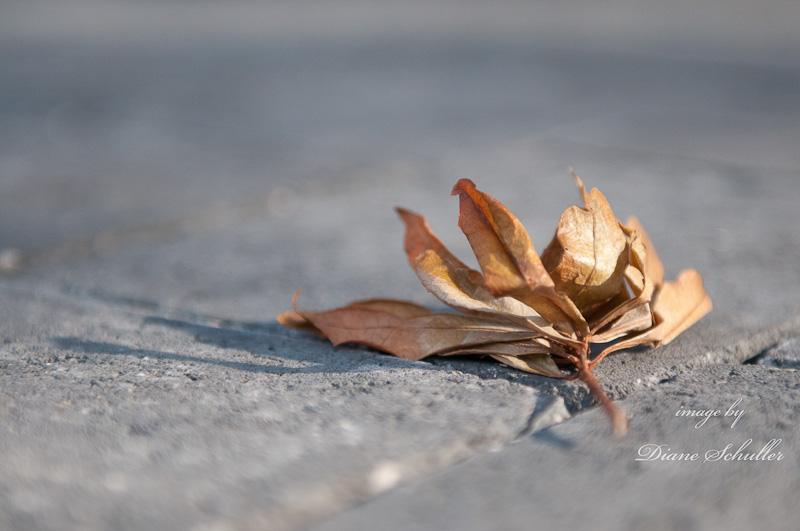 After our morning sojourn I watered the tomatoes and other pots and noticed this lone leaf on the pathway. My camera also captured other things that caught my attention but I thought I'd keep this entry to a simple pair of morning images.
What inspires you? Do you have a morning ritual?