All photographs on this site are the exclusive Copyright © Diane M. Schuller. All Rights Reserved. Permission directly from Diane is required should you wish to copy or use a photo for any purpose. Thank you for doing the right thing.
~~~~~~~~~~~~~~~~~~~~~~~~~~~~~~~~~~~
"Some day you will be old enough to start reading fairy tales again." ~ C.S. Lewis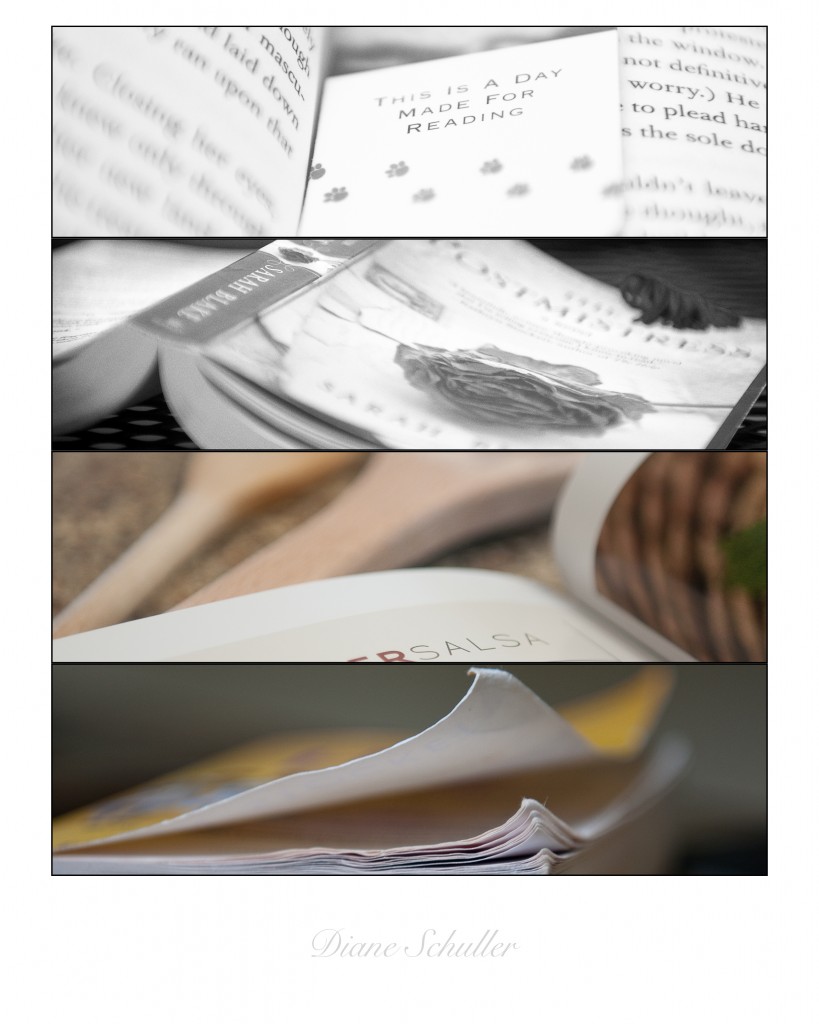 I love reading. I love books. I love the stories, the feel of a book, the weight of a book in my hands, and how stories turn into theatre for the mind. My mother was the same way and she passed on her love of reading and books to me. When she was alive, one of our favourite things to do together was going to a book store. We could be in there for an hour or hours — and we'd reluctantly leave, full of excitement at what we had perused or purchased. I miss that.
See that book at the bottom bar above? On Monday I picked it up at one of those darling little free boxes organized by little free library.
I didn't have my camera with me when I walked down the street to put two books in there or I would have photographed the darling 'library box'; when I saw this book in the box (along with at least 10 or so pocketbooks), it's one I haven't read and look forward to doing so very soon. I see that two other women have read it before me — each person wrote their name at the top left of the inside cover. I love how it's all curled up and well read.
I also enjoy bookmarks. I have to be careful not to collect them — you know how things have a way of piling up, but I really do appreciate a really nicely done bookmark. Besides, they are so useful. There is one I really treasure: it's one my mother bought me with a saying that has meaning for both of us. I treasure that one and use it in my favourite reads.
Do you have any recent books that have turned into a favourite read? Do you read fairy tales? (I do.) Do you read bound books or do you read using an e-reader? Do you have a favourite place to read?
Curl up with a good book … tell me about it.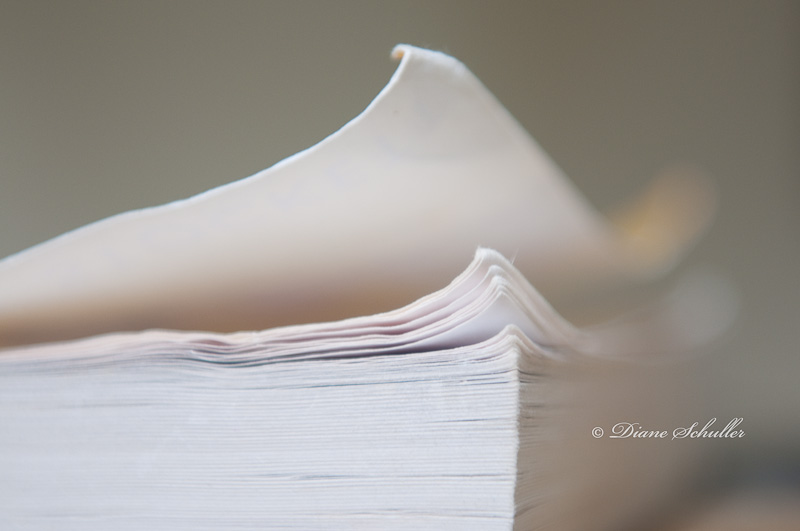 {Speaking of reading, those who have been here before know that I love letters: giving or receiving them. I discovered a blog that letter writers are sure to appreciate. The tag line is, "There are many things that can change a life … a letter is one of them." Boy do I agree. If this interests you, you'll find the blog here. If you do flip the page to get there, be sure to read the "About" page too.)