All photographs on this site are the exclusive Copyright © Diane M. Schuller. All Rights Reserved. Permission directly from Diane is required should you wish to copy or use a photo for any purpose. Thank you for doing the right thing.
I bet you thought I was talking about music, didn't you? Well, I was literally jammin' … making jam. What a great feeling of accomplishment making homemade jam from market fresh or hand-picked berries or fruit. Yesterday was a perfect day to spend the small amount of time to produce a shelf full of delicious jam.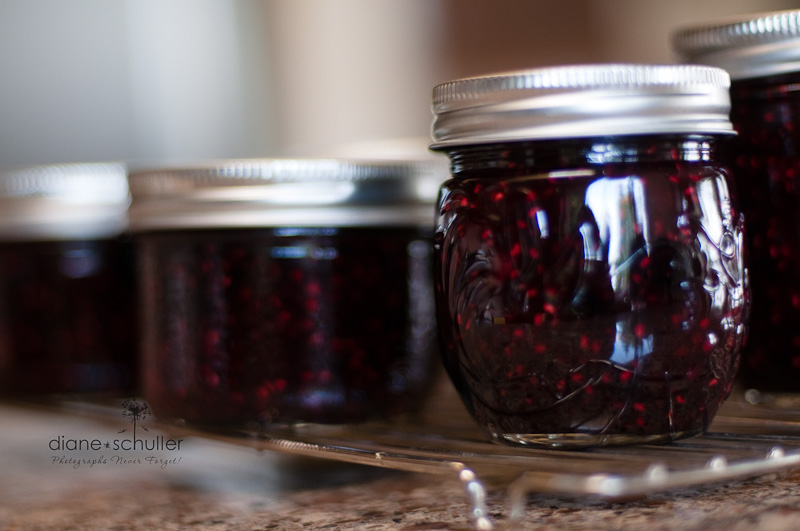 Regular readers (oh my, I'm sure most of you have withered away since I've been so delinquent in making posts) may recall when I made some AMAZING marmalade back in March. Ever since I bought a copy of The Complete Book of Small-Batch Preserving
I have been "putting food by" or canning/preserving. I used to do so much canning and then got lazy for years. I can't tell you how much I'm enjoying the process again. Oh and besides that great feeling of accomplishment, the outstanding fresh taste of the end product can't be explained in words — you must eat it to believe it!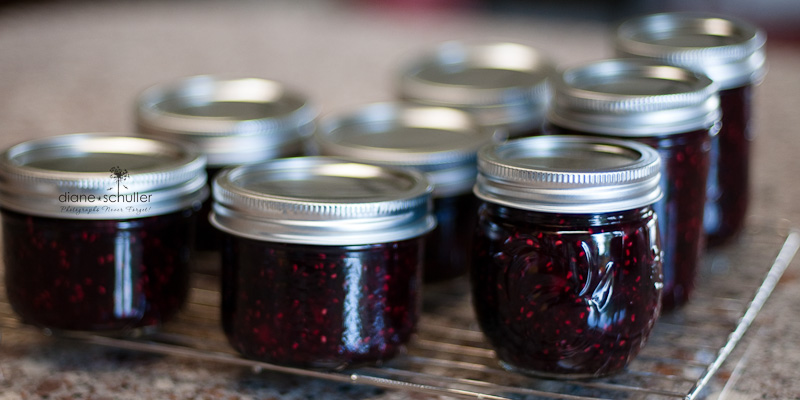 If you're wondering what kind of jam I made yesterday, it was raspberry/blueberry. I added some orange and orange zest and wow does that make it sing — hey, now we're jammin'!