It's no secret I am still in love with black & white photographs. Though, on the other hand I do love colour. So here's an image I took this morning and am presenting it both ways. You pick your preference. Yes, that's an amaryllis. I bought the bulb on clearance and the garden centre promised me it would still bloom. They were right and it's lighting up my life right now. Enjoy.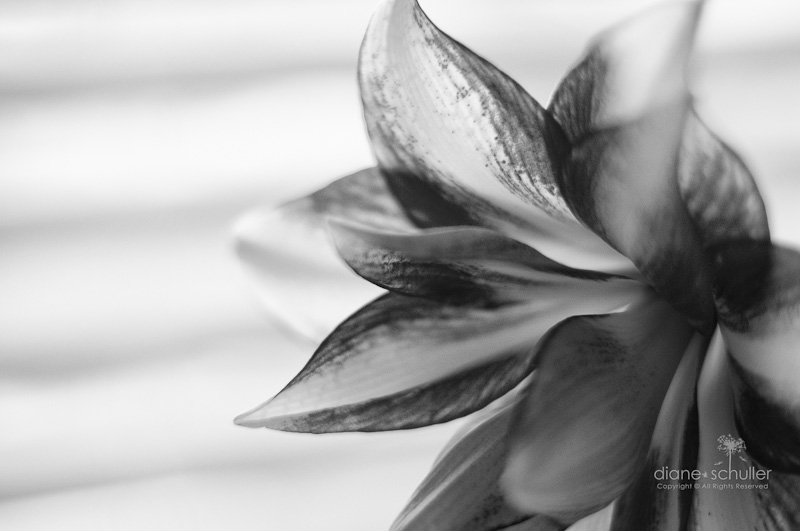 One of the reasons I love black & white photographs so much is because a person's eye naturally gravitates to the details and often to the silhouette as well. Whereas in colour, our eye naturally focuses on different areas or colours before stopping (if the eye ever does) to notice the details. Either way, an amaryllis is one of my favourite subjects to photograph.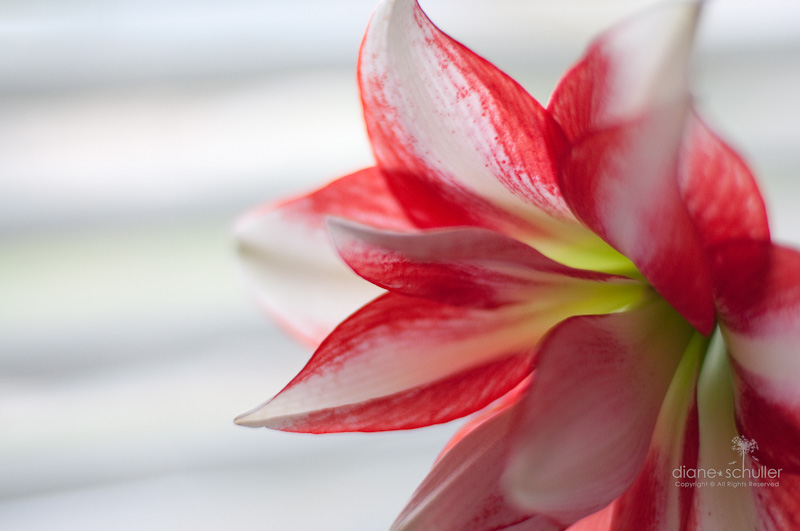 All photographs on this site are the exclusive Copyright © Diane M. Schuller. All Rights Reserved. Permission directly from Diane is required should you wish to copy or use a photo for any purpose. Thank you for doing the right thing.