All photographs on this site are the exclusive Copyright © Diane M. Schuller. All Rights Reserved. Permission directly from Diane is required should you wish to copy or use a photo for any purpose. Thank you for doing the right thing.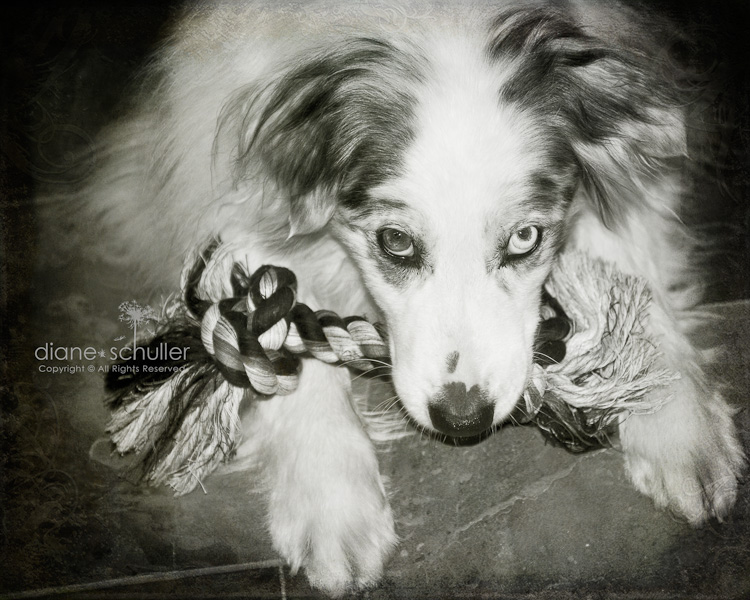 What's of note isn't so much that this is a dog with a toy or that each eye is a different colour. What is more unique is that Pearl normally really dislikes toys. And if toys squeak, it makes her crazy. She thinks it's something dying — as in some living thing crying out in pain or agony. She will approach the squeaky toy with caution, carefully pick it up, and then whine and whimper as she looks for a safe place to hide it.
So we finally had to get rid of all squeaky toys in the house. A knotted rope or a bouncy Kong, however, don't make noise so she's okay with that. She's just as happy carrying around an old piece of towel. Dogs (and kids) really don't need a whole room or house full of toys — the simplest things are the best I find.