As promised in my last post, ta da! Here is proof I finished making the marmalade!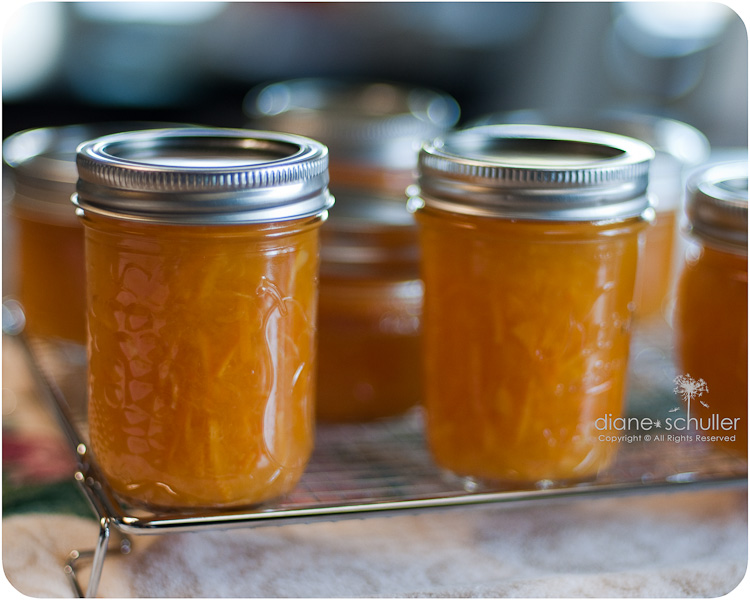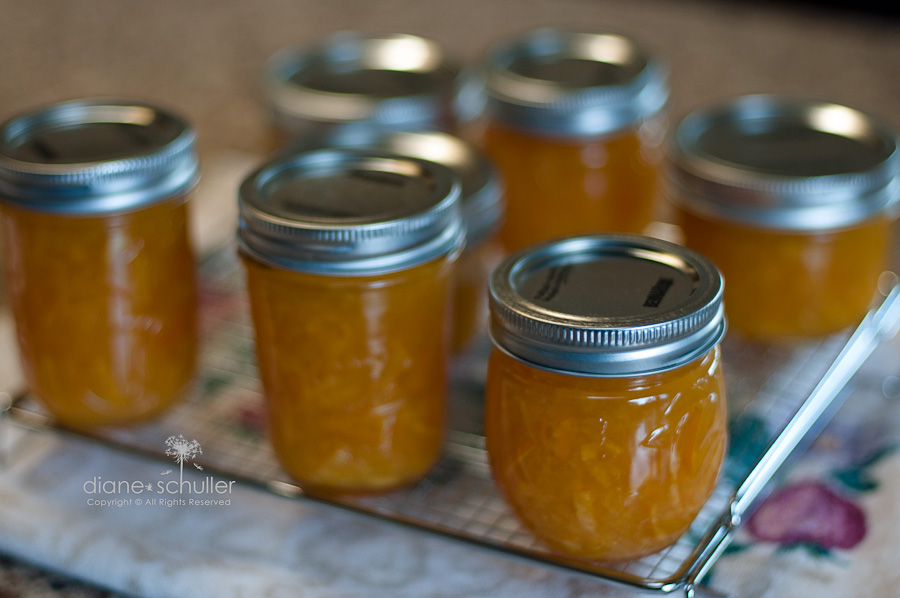 I opened one of the jars this morning. How could I let those little darlings simply sit there teasing me, after all? Oh man oh man, talk about fresh and delicious! Making homemade jam or marmalade absolutely will have you swearing off commercially made jams & marmalades forever. As they say in the food shows, there is a taste explosion of freshness with home made.
Sure, it takes some time to make but it was so therapeutic and I feel a lot depends on how you approach it in the first place. If you approach it groaning about how much time it will take, sure it will be a chore (And I'm as guilty as anyone for grumping along whether it's cooking a meal, cleaning the house, or some other 'chore'.) But I was geared up and looking forward to spending my morning washing, slicing, juicing, then stirring, and finally filling the jars. Every moment was filled with anticipation and joy — excitement really. I was already thinking ahead about how it would surprise my husband, how I could gift some to my son who loves homemade jam, and with anticipation in sharing it with friends and neighbours when I invite them over for coffee. Ah, the simple things in life.
"Cooking is an art and patience a virtue … Careful shopping, fresh ingredients and an unhurried approach are nearly all you need. There is one more thing – love. Love for food and love for those you invite to your table." ~Keith Floyd – a British chef and BBC television personality.