I have this love affair with Etsy. No, that's not some foreigner. It's an online community of creative individuals. Everything on Etsy is hand made by the people who 'set up shop' plus it is a venue for sellers who have found or refurbished vintage items for resale. It's a great place to shop for gifts whether you're buying for infants, divas, or dapper dans. The other thing I love about Etsy is that many there are reusing or repurposing materials for the items they create. Here are a tiny smattering of some of my favourites on Etsy.
Do you know someone who loves to journal? Or perhaps you know a writer who would love something beautiful like this Robin's Egg Blue Lambskin Journal. I can just imagine how great that feels to hold in your hand.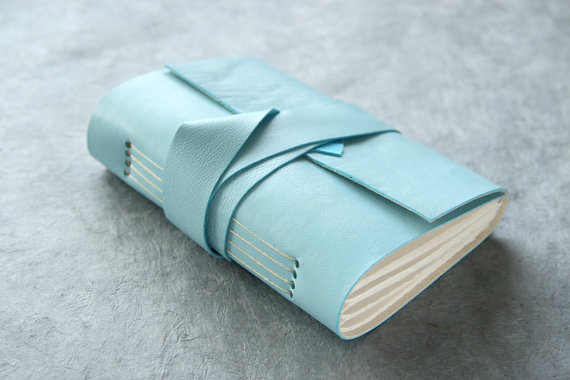 Photo Credit: Karleigh Jae
Or maybe you're like me and refuse to use any soap other than real, handcrafted beauty bars. Doesn't Grapefruit Bergamot with Sweet Almond Oil and Shea Butter soap sound delicious? Oh and I have always adored the name of this person's shop, "A Breath of French Air". And yes, these shops also have natural masculine scents as well. The advantage to real soap is there are no artificial fragrances, no chemicals, or synthetics and you're helping the economy by supporting creative entrepreneurs.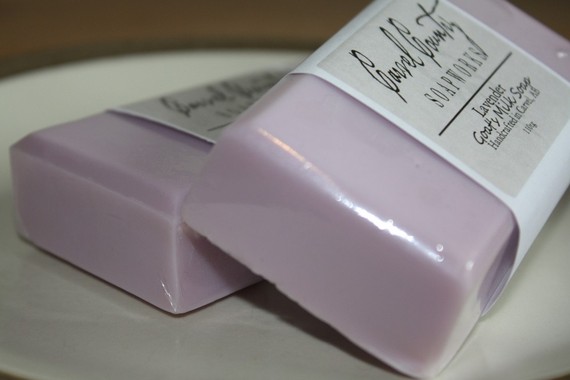 Photo credit: Carvel County Soaps
Original art can often be out of reach for most people. The beauty of Etsy is that original art can range from the very affordable to whatever you are able to pay. If you really appreciate the talent of a person to paint beautiful, realistic equine images, then you're going to love the artistry of Canadian Jennifer Pratt. And thanks to Kelly over at Jax Does Design, I learned about this artist who loves all things beachy. Her shop is named "Seawashed":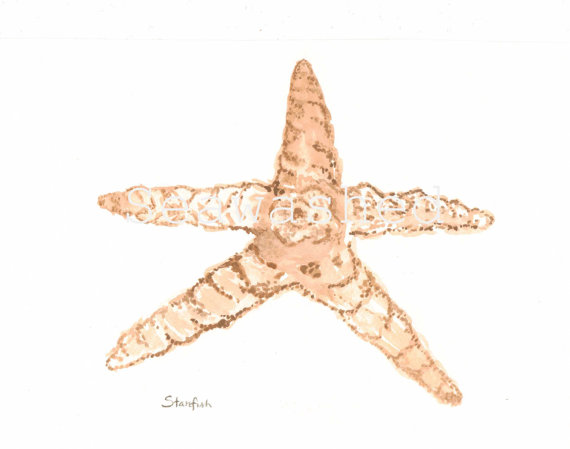 Photo Credit and Copyright: Kerrie Sanderson
 Wouldn't you love some of Kerrie's artwork on display in your home? I love all things related to the beach so her work is definitely way up there on my wish list. My wish list certainly doesn't end there, however. I know how annoying long blog posts can be so I'll list a few more of my favourites and let you decide if you'd like to check them out. You won't be disappointed at what you discover.
I love this sea glass decor by Beach Grass Cottage (hand made coastal decor for shore lovers).
Also beachy, are some beautiful handmade items by Crabby Chris. In particular this handpainted nautilus cushion.
Moving away from the seaside for a moment, I adore the handmade and very classy camera bags (also laptop bags and iPad cases) created by Janine King Designs. Oh how I would love one. I bet you will too once you see them — what a great gift this would be under the tree this year!
If you're looking for "tiny threads for tiny tots" you'll love the beautiful hand sewn items over at Sessie June. Her shop is just getting started but I bet if you contact her, she would be delighted to let you know what other beautiful items she has. She had some adorable little baby slippers that were a work of art in themselves.
Quite some time ago I discovered these darling gift tags by Mayi Carles but she has a number of other cute handmade paper products in her shop as well.
You know how so many weddings (or other special events) are held in private spots out in the country or other locations that are not exactly easy to find? Paper Cake Designs has the solution with her custom wedding map. This is not only clever it is a very personal touch.
I mentioned vintage before so I really shouldn't leave out a few great vintage finds on Etsy, but there are oodles you can check out as well. Kayson's Silver Rhythm plateware is beautiful and a great find. So whether you have an interest in perhaps a vintage thermos, vintage buttons, vintage patterns, or perhaps vintage books, you'll find it all at Etsy. You may be surprised to find how many people in your area are established on Etsy (simply do a search from the Etsy home page by clicking on "Shop Local" located down on the left hand sidebar).
BIG PS: Thanks to Kelly over at Jax Does Design I've been hunting Etsy for handmade wreaths. WOW, take a look at these lovely festive wreaths! You'll have the best one on the street if you get one of these.