Oh – ooh — oooh, it arrived! One of the pieces of fine art photography that I offer for sale has arrived. Well actually, I ordered this one for myself and it's one I will also be using for an upcoming gallery showing. As you know, equine art is a current home decor trend these days, and I'm hoping to spread the word as much as possible. Although equestrian chic is a current trend, equine art really never goes 'out of style' — it is classic and has been around for years, whether in royal castles, as western / rural decor, or as a contemporary and elegant work of art.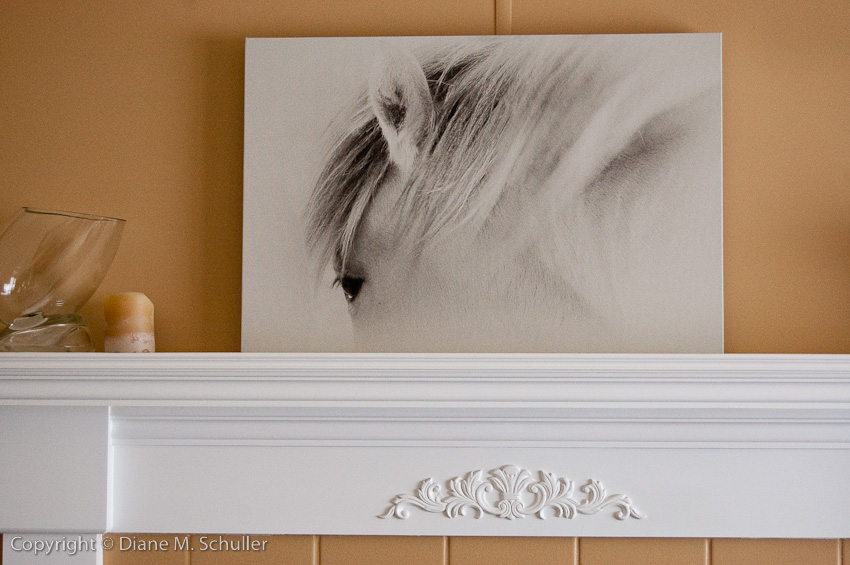 I couldn't wait to get it home. I had this image done on a high quality canvas gallery wrap and am extremely pleased with the result. This and other images are also available as fine art prints that can be matted and framed instead. This particular image titled "Whisper" is so well suited as a canvas gallery wrap and I can hardly wait to show it off! What do you think of this one?
~ ~ ~
Dare to be distinctive and unique: allow me to provide you with fresh and imaginative equine art portraying the powerful and alluring essence of the horse!
~ ~ ~
There was a winner! Remember the great giveaway by Kelly over at Jax Does Design? She was giving away one of my equine prints, "Listen" and the lucky winner was Christy over at Lil Welsh Rarebit! Congratulations Christy, your print has been matted and will be on its way to you right away!