As promised, here are a few photos from my visit to the Polynesian Cultural Centre on Oahu. What an exciting and entertaining day!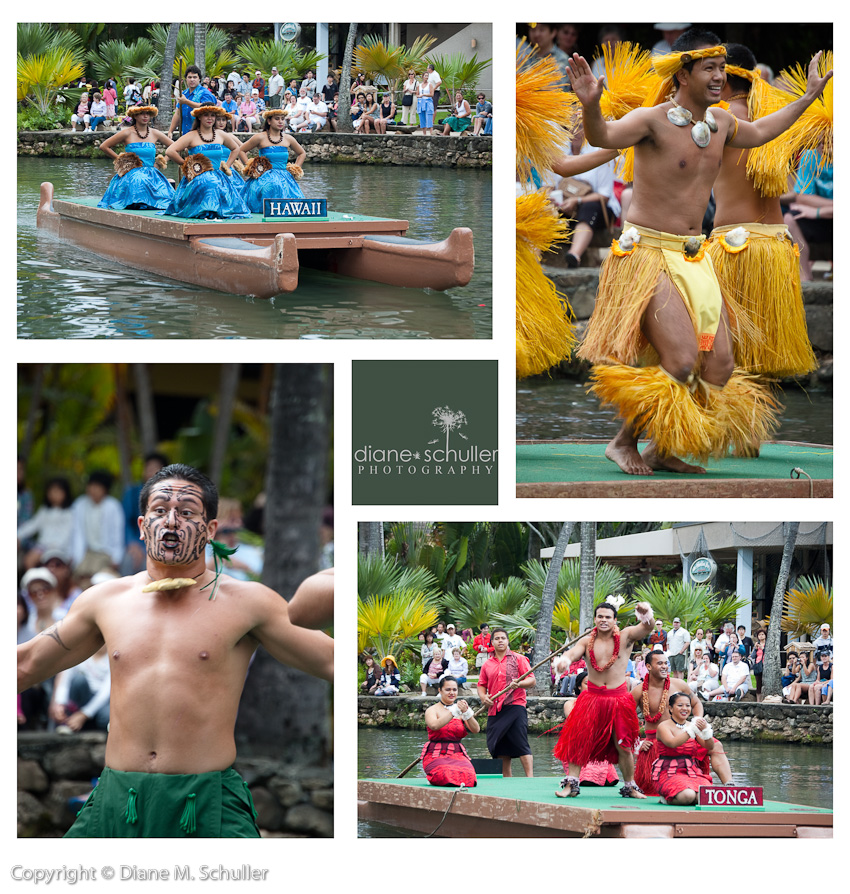 Since there are so many photos to work through and combine for here on my photo journal, I'm not taking the time to do any adjustments or editing to any of them. They're simply coming straight out of the camera.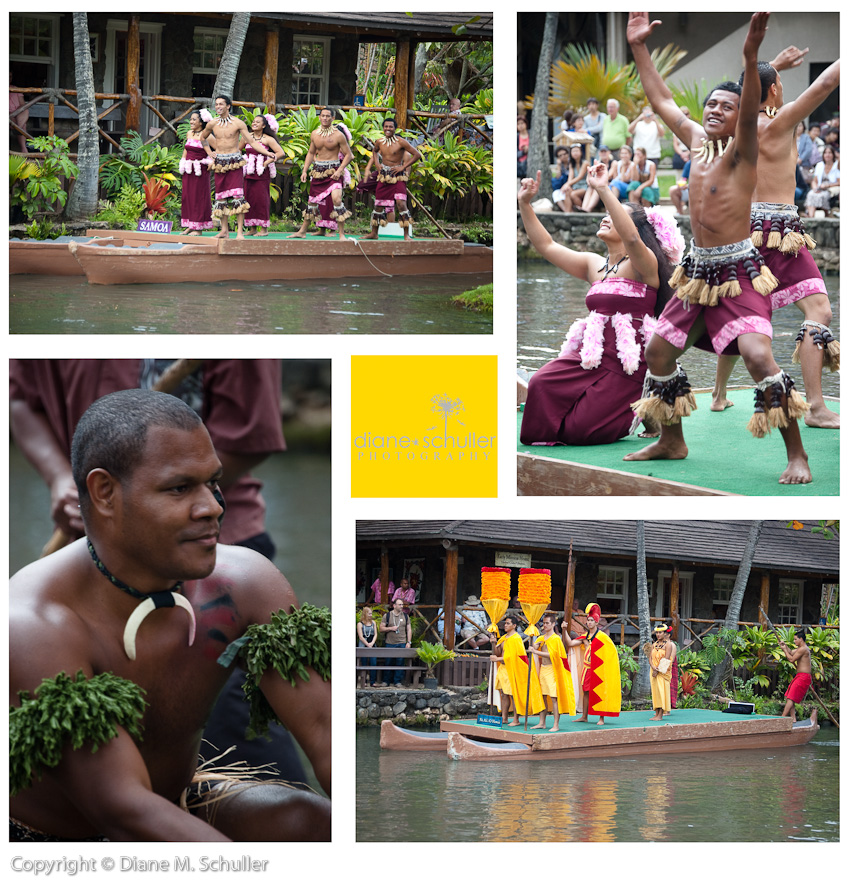 I love all the colourful, authentic costumes. I may have mentioned it in one of my previous posts but I really found the Hawaiian people to be incredibly friendly and happy. This next fellow is going to demonstrate how to light a fire using two pieces of wood — boy scouts check this out — and it took him less than two minutes. Oh, and notice the tattoos! The Hawaiin men were really covered in tattoos but unlike in the rest of N. America, theirs are meaningful designs or figures that relate directly to their ancestry and/or their connection to the land or sea.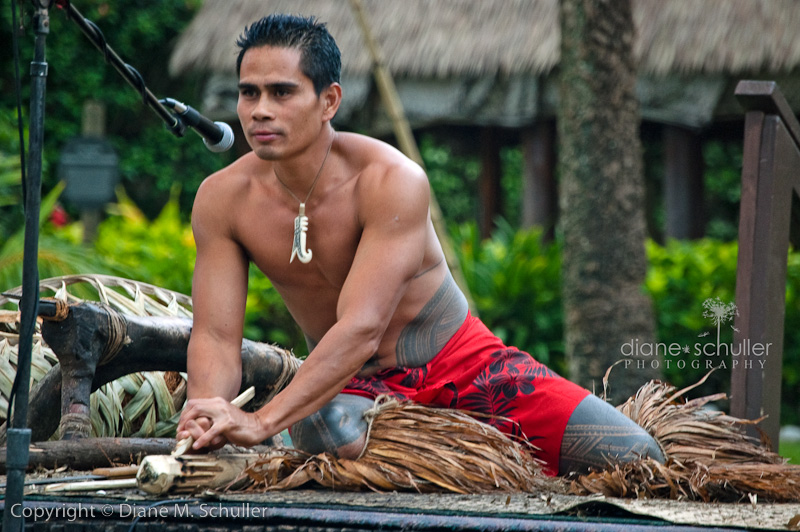 Just blowing a little into the smoking coconut fibre and …
It is so hard deciding which photos not to include. There was a great deal more entertainment in each of the villages and some hands-on games as well. After a full day of this kind of entertainment, more music and dancing was enjoyed at the authentic luau. The pig smelled delicious when they uncovered it and took it out of the ground. I tried all the different foods and am glad I did. Prior to going to Hawaii, many people advised not to try the poi because it's so bland. Well I tried it but it is NOT bland — it has a very annoying taste. I didn't mind the texture but oh that taste was yukky. A lot of people at my table loved the lomi lomi salmon and I admit that, even though I dislike salmon, this was one of the best ways I have tried salmon. What I really did enjoy, besides the kalua pig were the other things they make with the taro (which is what they make poi from), especially the little purple buns and the taro chips.
I have so many more photos. I may not post many more here on my photo journal, except I did promise to share some of the photos of the artisans and their handiwork. I should also post a few photos of where I stayed and one thing I will definitely share is a link to the slideshow I put together. Stay tuned.
If you missed the previous images from Hawaii, here is Part Two and Part One.
~ ~ ~
I have 3 or 4 posts already written, just waiting to be 'published' but thought I should hold off on posting them in bunches like I have been recently. So in the upcoming week I'll gradually post them … topics such as Horses in Feng Shui, Gallery Wall Ideas for your Family Photos, and a real cool (yet easy) project for your family photos, and more.