Dare to be distinctive. As I've written before, Equine art is definitely one of the hot 2011 trends. But equine art really never goes "out" of style.
Here's an example where some hot designers are utilizing the elegant equine to add to the classy look of theirs or their clients' homes. This first one is Summer Thornton Design's lovely example of utilizing equine art. See what impact it has because it's large and because it's much more fresh and unique than other subject matter.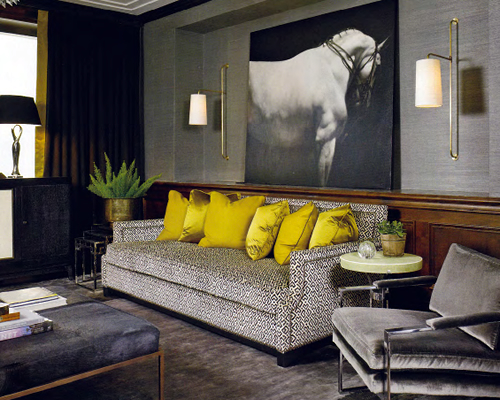 Although equestrian art and style existed for hundreds of years, it was Ralph Lauren who mainstreamed the equestrian style in our homes as this example from Ralph Lauren Home demonstrates: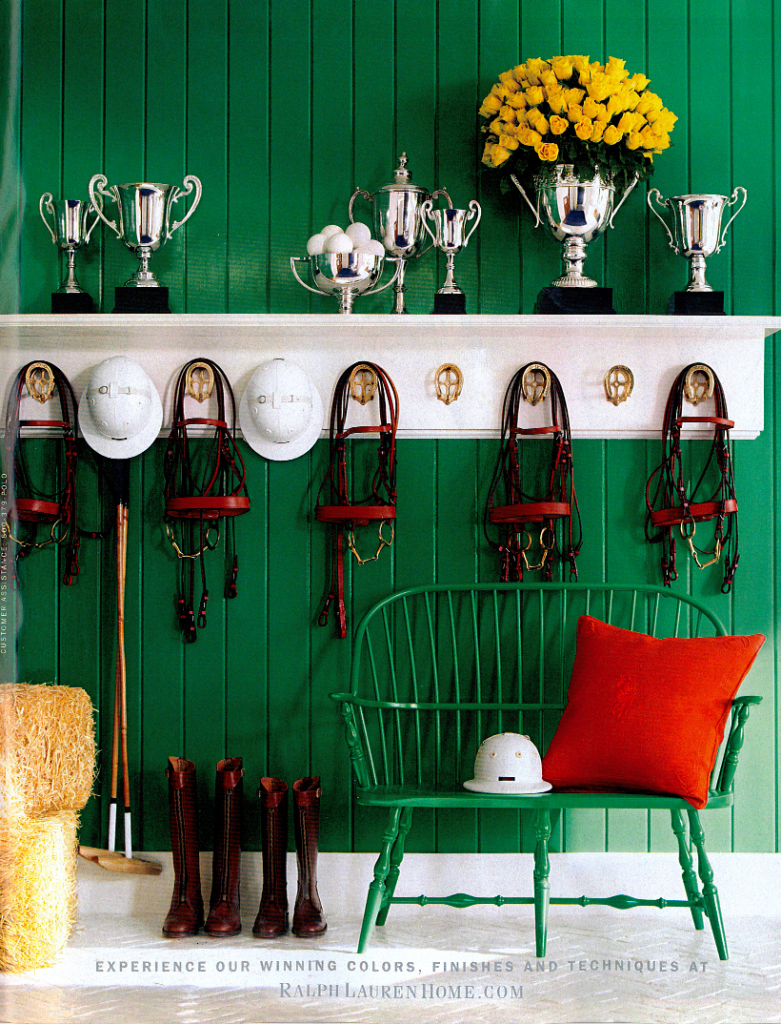 Style at Home editor Erin McLaughlin has also incorporated her love for horses in her home's interior design. The exquisite paintings of her gelding by artist Jennifer Pratt are hung in her front entry (photo credit: Erin McLaughlin).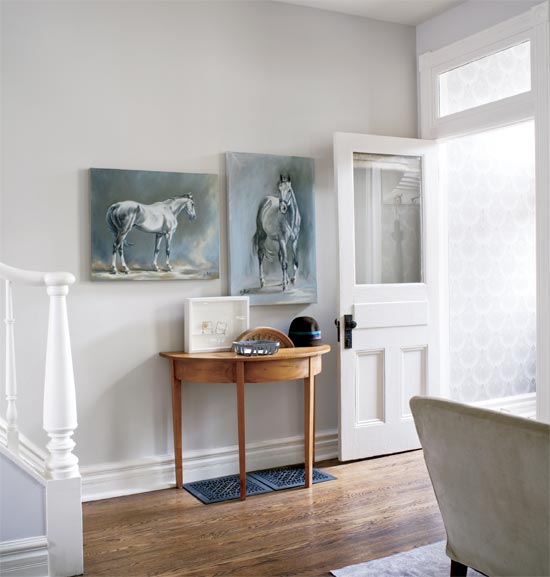 And look at the impact of this horse art in a modern bedroom (photo credit: Christine Lane Interiors).
And the winter issue of Arabella magazine boldly uses a magnificent horse on their cover. Arabella is a Canadian Art, Architecture, & Design magazine.
I've just ordered a canvas gallery wrap of one of my equine photographs for my own home and can hardly wait for it to arrive. I should have ordered it much larger.
You too can bring horses into your home (or office) decor and wow your family and guests! Although I do offer equine images as fine art prints or canvas gallery wraps, I have another unique and reasonably priced option. Large as life, loose canvases are simple to hang (in the way quilts or rugs are hung for instance). Unlike large stretched canvas gallery wraps, this option is easy to ship or store since they may be rolled and can be hung in a snap. Eliminate framing expense (and that is often more costly than the art itself!) and you get a lot of canvas for your investment. These can hang either by a rod, a drapery wire, or more rustic methods depending upon your decor. Ask me about this or any option for including beautiful equine art in your home or office (I ship anywhere!).
Dare to be distinctive and unique: allow Diane Schuller to provide you with fresh and imaginative equine art portraying the powerful and alluring essence of the horse!
"In the steady gaze of the horse shines a silent eloquence that speaks of love and loyalty, strength and courage. It is the window that reveals to us how willing is her spirit, how generous her heart." ~Author Unknown