Before I get to sharing more photos from Oahu (part one here), I realize I have been doing some serious catching up here on my photo journal. What with my 8 things about me prompted from Kelly over at Jax Decor and then my Casting Call for Horse Models (what a deal — can't beat free!), it's likely overload catching up on all these recent posts. But now that I have some work out of the way, it's time to reflect upon that wonderful one week vacation.
As part of my 365 day-in-the-life project I'm doing this year, I have also been posting individual photos from my Hawaiian trip over at Flickr if you care to check them out (a few will be repeated here).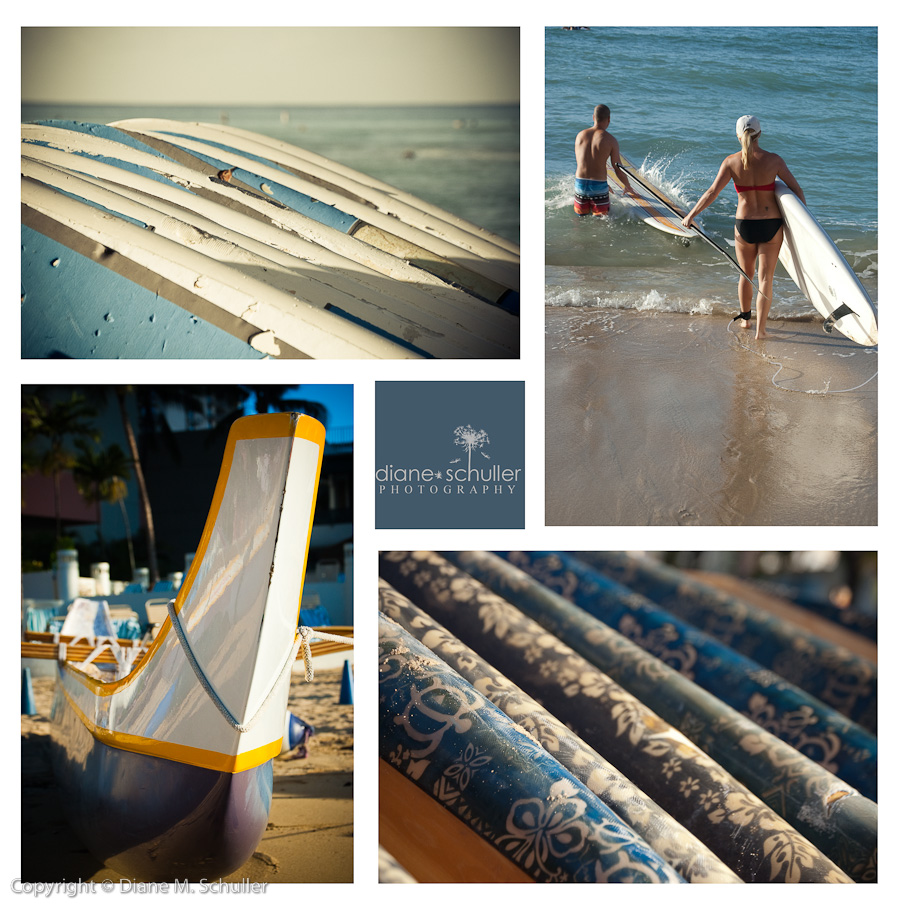 Surfing is the one thing I didn't try out while on Waikiki but wish that I had. Now I have an excellent reason to go back! Surfers head out before sunrise every day and other surfers are in the water until at least half and hour to an hour after sunset. One of the activities I did that was definitely a highlight was snorkeling — oh wow! The catamaran took us out to a nearby coral reef where the turtles feed and hang out. I was amazed how the fish and the turtles aren't even bothered by us — we swam among them as if we belonged in their world. What I found among the most surprising factors, besides how evenly warm it always is, was the temperature of the water. Whether it's early morning, midday, or long after dark, the water is beautifully warm. I went in the water every evening.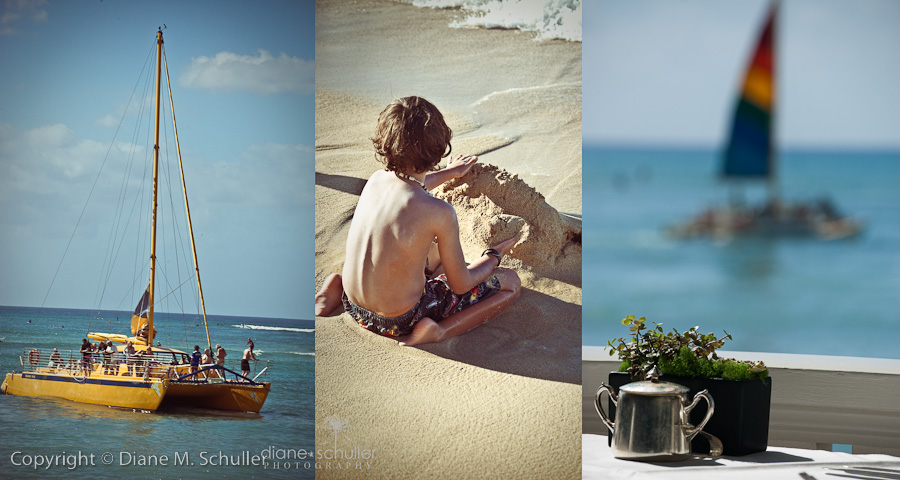 As you'll see from these next photographs, I was taken with the umbrellas. I took oodles of photographs — far too many to include here so this is a small sample.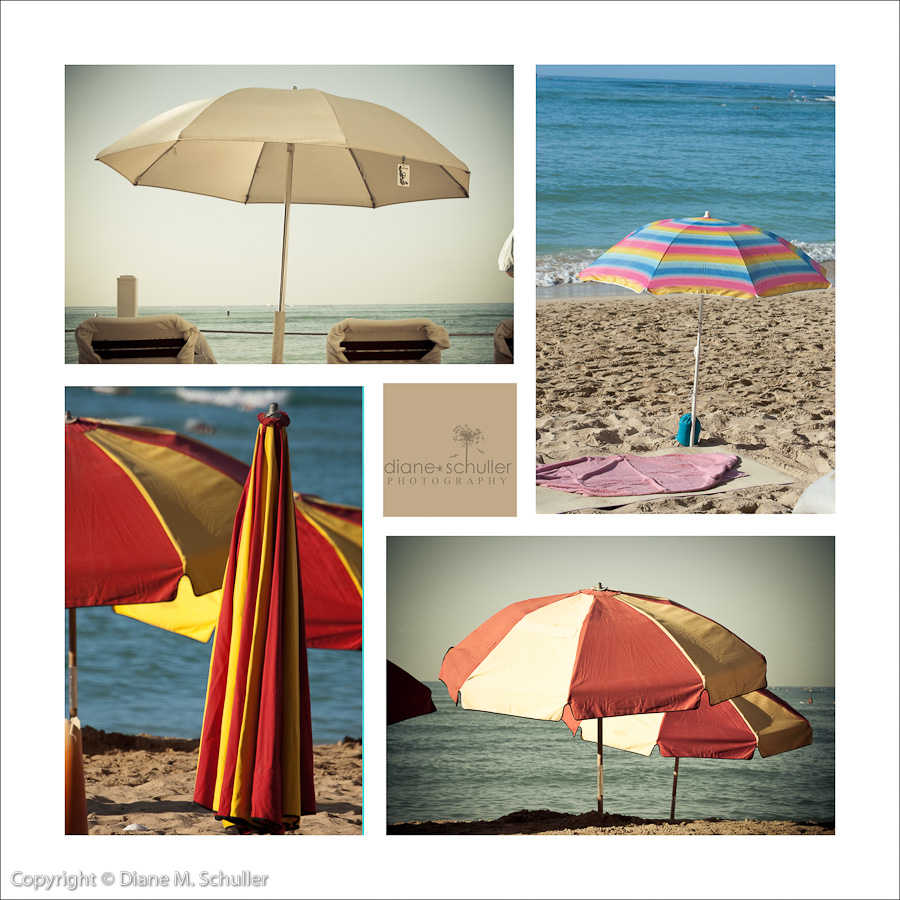 Speaking of surfing, lots and lots of people head out on a surfboard and paddle. I'm going to try both versions of surfing next time (that's if I'm fortunate enough to have a next time)!

The next post will have some very colourful images that I took when I visited the Polynesian Centre. Colourful costumes, painted faces, and fun. I will also have photos from some of the artisans on the island, including some of the items I purchased from them. Oh gosh, there is so much ground to cover — I'll try to focus on each aspect in the upcoming posts. Aloha for now.
~~
I also offer fine art photography for your home or office decor needs. If you see images on this photo journal or on my website that you might like to have on your walls, contact me (by using the contact tab in the menu bar at the top).
Photographs Never Forget!