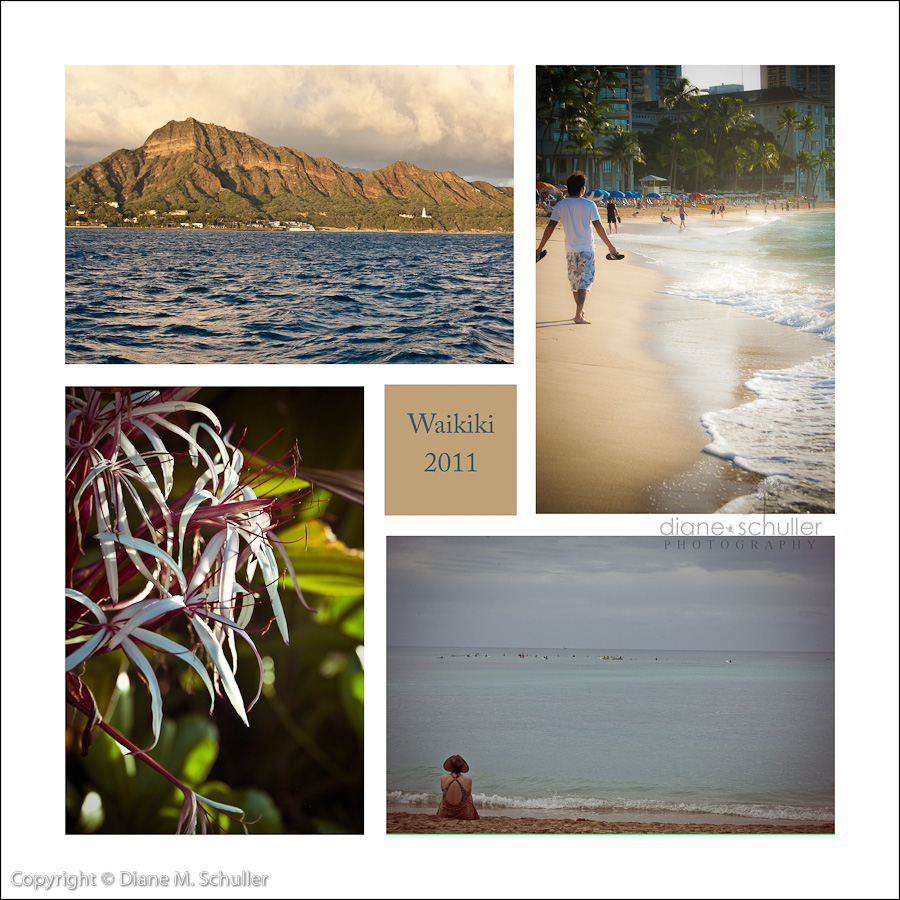 So I'm back and wouldn't you know it, I proceeded to have some medical issues. The worst part of that is not having a family doctor and no way of being diagnosed, let alone getting treated. Great health care system isn't it? I'm finally beginning to work my way back to normal so thought I'd pop in to say "Aloha" since I am still on the Hawaii high. I hope to share a number of photos from my week in Hawaii and some of my experiences too. Before I left, some people thought my choice of going to Oahu (this is the first time I've ever been to Hawaii) was not so great. I have to say it was an outstanding choice and I loved every single moment and everything about it.
Lots to tell you and share with you. What you're seeing above beginning from top left, going clockwise: Diamond Head as viewed from a catamaran; Waikiki beach a few steps from my hotel; a woman watching the surfers early in the morning right outside my hotel; a flower that I yet need to identify.
I have a string of emails to finish responding to and I'm already immersed in work now that I'm feeling a bit better. I look forward to sharing more from my trip in a day or so.
~ ~ ~
If you want me to take some beautiful photographs of your horse, dog, or pet with you, contact me (contact tab in the menu above) for a no-obligation consultation.
Photographs Never Forget!