Weddings are fun to photograph and I know how excited the brides & grooms are for each wedding to see their photos afterward. I've been very neglectful in getting images up this year. Here are just a few from a colourful September wedding photographed in Jubilee Park in Grande Prairie here in Alberta. This couple and their delightful wedding party were not only handsome & beautiful but a pleasure to spend the day photographing. The guys even climbed a tree for some photos — their idea!
This one above could easily be titled, "Chillin'" — that's what ring bearers do, isn't it? 🙂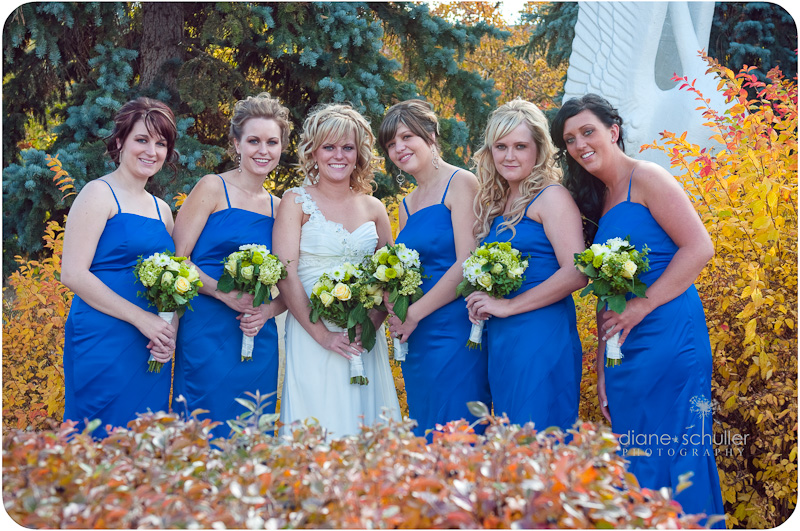 Did I not tell you how pretty these ladies all are!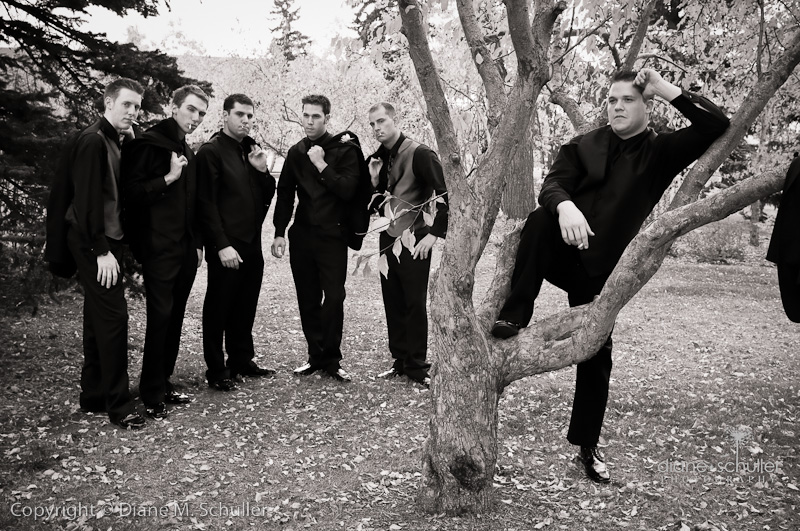 Really cool guys.
Handsome couple.
As I mentioned, there was fun during this photo shoot as well. The entire party climbed on a narrow ledge, the guys climbed a tree, the ladies ran across a busy road then marched right up to Tim Horton's, caught a photo of the bride 'running away', the entire wedding party were great sports in tossing leaves, and so much more. Lots and lots of images for this couple to remember their special day.
~ ~ ~
Photographs Never Forget! Keeping memories alive with custom portraits & albums.