Everyone who knows me, or visits here often, knows that I am a strong proponent of getting your photographs printed. CDs and DVDs corrupt, hard drives crash, and one day the technology will no longer read CDs and DVDs (remember vinyl records or 8-track tapes for instance). Two weeks ago I asked for readers to send me photos of your photographs showing how you keep or display them. I'm finally getting a moment to post those photos. Perhaps this will give you ideas on displaying your own photos or inspire you to get your images printed and put into albums.
These first two were submitted by Deborah and I am so pleased to see how she has framed up and displayed so many of her photos. Deborah is quite proud of her walls of photos and so she should be. How wonderful to be surrounded by beautiful images and special memories. I know her family must be so pleased as well to see how she has some of the special moments displayed in carefully chosen frames.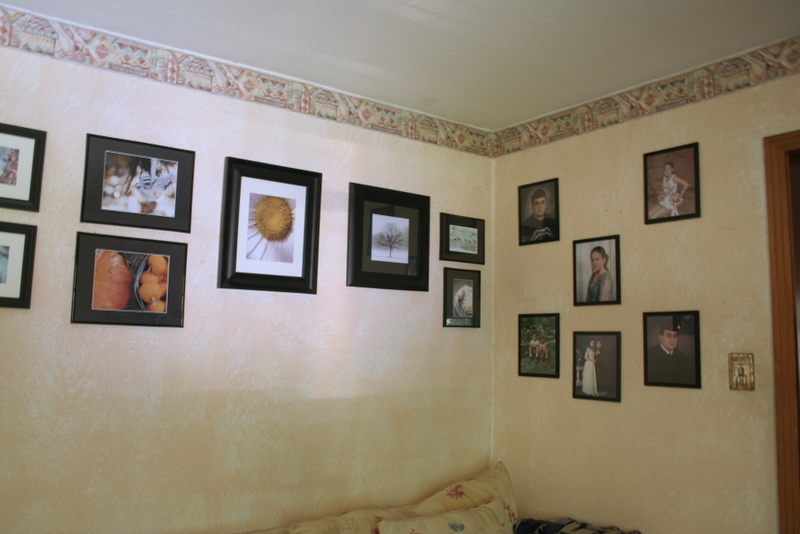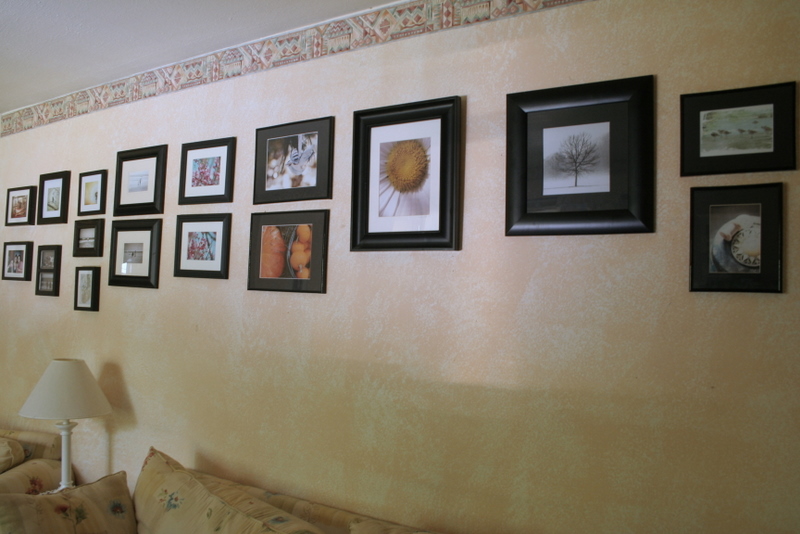 This next one delights me. My friend Gisela submitted this suggesting it wasn't overly creative but I have to tell you this is exceptionally organized! If you knew Gisela you would already know what an amazingly organized person she is and I'm delighted she shared this picture showing how she keeps her images. Look at all those albums that I know are perfectly organized and labeled (with the who, when, what, where) plus perfect organization of the images that are yet to be placed in albums.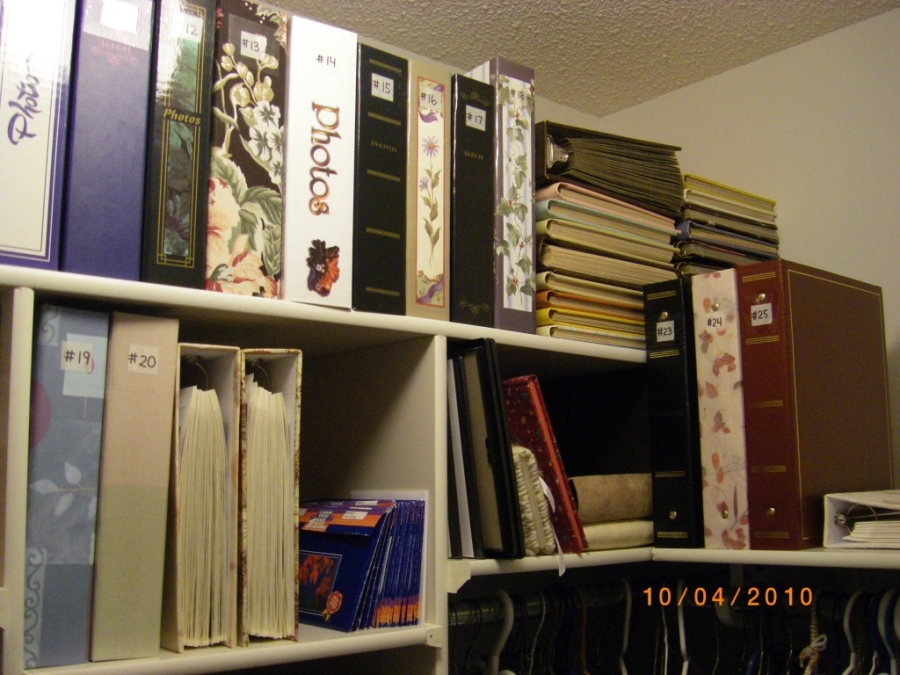 The next pair of images came from Eileen Bassett. Eileen provided me with several images of her photos on display but I'm only showing two of them. Eileen, much like Deborah, is surrounded by framed photos in her home. Again, how pleased and proud her family must be having these special images carefully framed and displayed.
This last image was submitted by Kelly of Jax Decor. You can see that Kelly is an interior decorator. This particular picture gallery contains photos of all her pets including those who have gone over the rainbow bridge. I love it. Kelly mentioned she is planning to create another gallery wall with photos and artwork from her recent trips to Nova Scotia and PEI. You can see how having your photos on display adds to your home decor, not to mention showcasing some important memories at the same time.
Thank you so much ladies for sharing your photos with us. I sure wish I would have thought to take a photo of one of the photo gallery walls my daughter-in-law has in their home. They display photos all over their house and it's all like artwork.
Here's one easy idea for displaying photos without the need for framing. These are magnetic photo ropes and look like a simple yet decorative way of displaying photos of all kinds whether at home or work. For anyone who may have missed one of my earlier posts, here's a great idea "What Can I Do with all my Snapshots?" that will show you a creative way of using and displaying your photographs.
As I come across more great examples like the ones here and shown in previous posts, I'll showcase and share them in the hope they will inspire you to get your photos printed and on display.