This is Two-Posts-for-Thursday.
?As all of you are aware, I am a huge proponent of getting photos OFF the computer (and disks) and into print. Photographs are meant to be on display. I want to show everyone how great it is to have photos on display. Whether you have photos on the wall, in frames, hanging by a clothes pin, or made into a collage, let's see them. Are your photos nicely arranged in a scrapbook, safely presented in an album, or perhaps on display in some other creative way?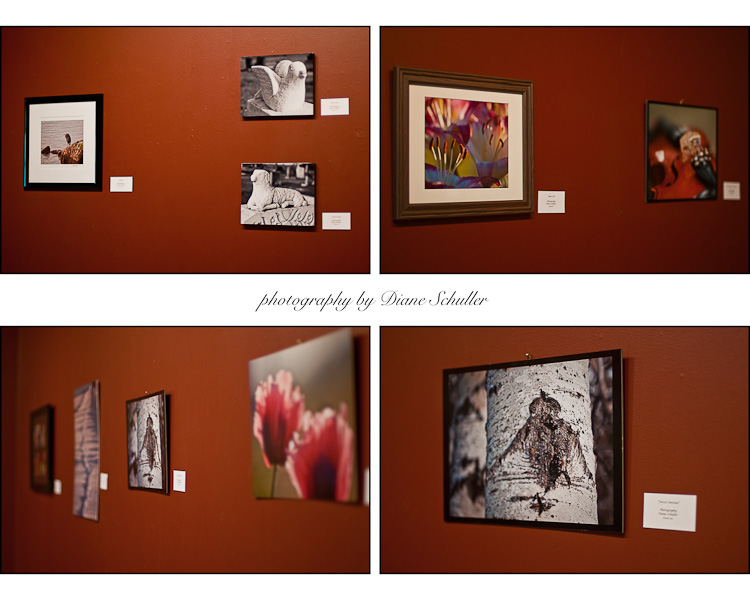 Send a photo showing me how you display photos in your home or office. I will select ten photos to feature here on my photo journal. Let's show people how photos can be displayed. Let's get photos OFF the computer and on display. So take a photo of how you have your photos displayed and send me the jpeg as soon as possible. Your display may end up being featured here in the very near future.
To send me your submission: Send a jpeg (medium – large size) to me with the subject line "On Display" to the following email (remove spaces to send), dianeschuller @ g mail . com
I'll let you know if your submission will be featured and on which day, so you can let your friends and family know to watch for your picture. I'm looking forward to seeing all kinds of different displays!
… don't forget about the second post for today (announcement about a free workshop I'm giving) …
~ ~ ~
Photographs Never Forget!   Creating artistic memories