Wow! Each time I receive one of the custom press printed portrait books I am blown away all over again. So far, the press printed books I have ordered for clients have had the genuine leather cover with embossing. This is the first one (I made this one as a gift for my husband) I've ordered with a wrap around photo on the cover. I'm in love.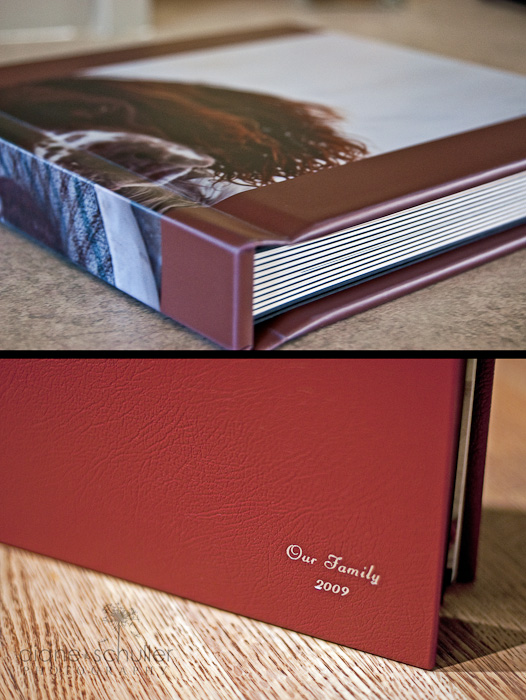 These portrait books come in different cover options, as I mentioned. Shown here are the genuine leather with embossing and the wrap-around custom photo cover. The leather comes in different colours and the photo cover is custom designed by me, with every one being entirely different and unique for each client.
Previous ones I've ordered have been the 10×10 size, although they do come in other sizes. The one I just received is the 6×6 flush mount album and I LOVE that size so much I have already incorporated it into a new session that I call, "Diane's Signature Session." The session, design, editing, and this beautiful portrait book are all included! It feels so good in the hand too. What a great way to get a bunch of the images from your photo session all in one gorgeous book. Visit my website for details on my new Signature Session. While at the website, check out the "Slice of Life" sessions I am now offering in which you receive a full size press printed portrait book with your session (like the red one above and below — you choose your cover options).

The portrait books come with a nice lay-flat hinged paper so it is much sturdier than ordinary magazine paper and is definitely steps above in quality. With the flush mount albums the pages are incredibly thick, unlike the magazine-style coffee table books, and I order them in a Pearl finish with UV coating. They are so posh! Although I'm partial to that pearl finish, you may order from other papers that are available and equally as impressive.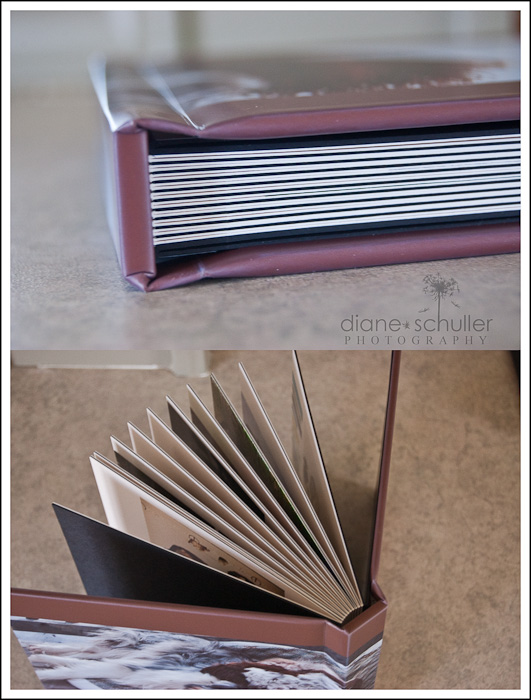 I am so proud of these exquisite portrait books and flush mount albums. They're also ideal for people who are running out of room for portraits on the walls. Instead, place these works of art on your coffee table and wow all your guests when they come over to visit!